Taekwondo profiles: Men's over 75 kg K44/K43
Division includes thrilling rivalry between Mikulic and Medell
15 Jan 2019
Imagen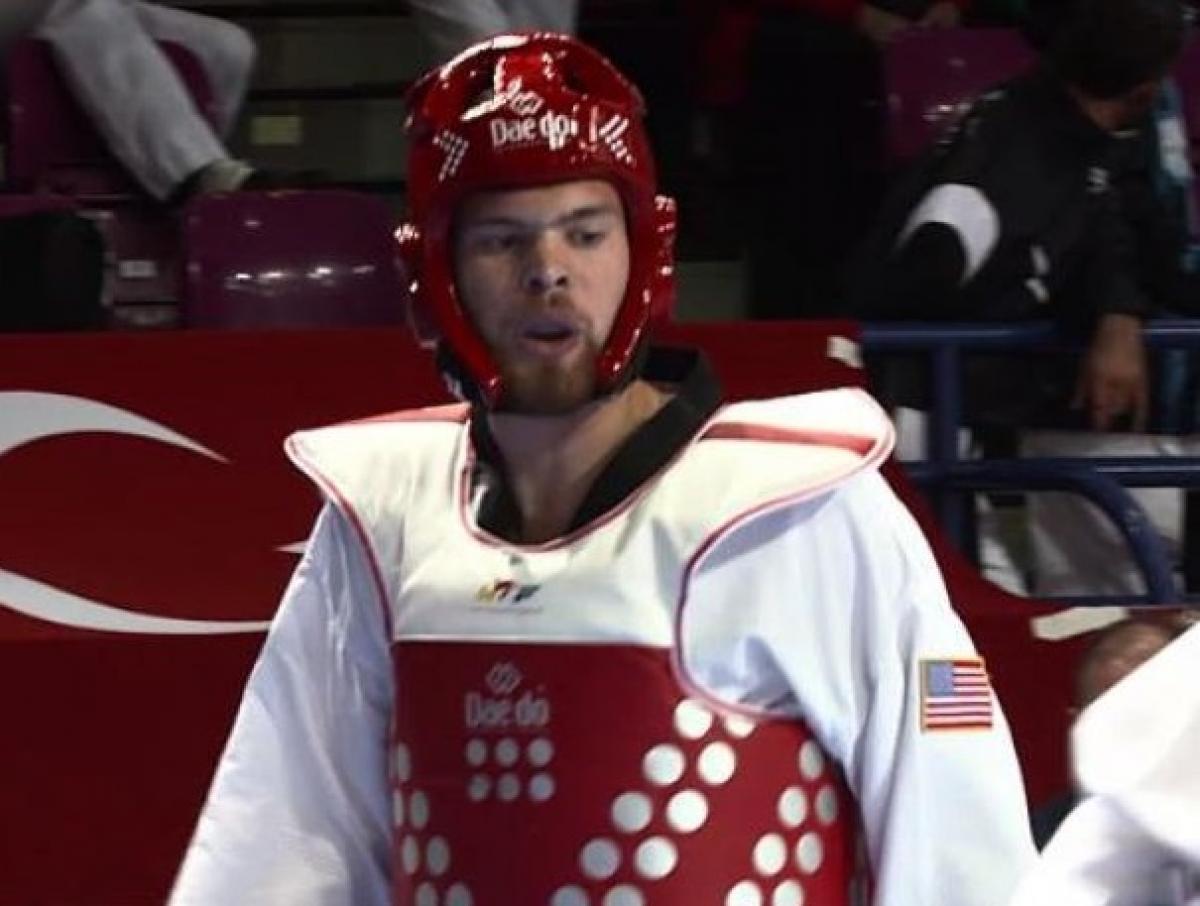 ⒸWorld Taekwondo
By Lee Reaney | For the IPC
Taekwondo will debut at the Tokyo 2020 Paralympics. Athletes will contend in six medal events and Paralympic.org is profiling each ahead of those Games.
Power and consistency will determine the top fighters in the ultra-competitive over 75 kg K44/K43 group – the men's heavyweight division.
Twelve fighters will earn qualification slots for their countries for Tokyo in this division: six via world rankings (four from K44, two from K43), five through continental qualification tournaments (Africa, Americas, Asia, Europe and Oceania), and one from the host country or special invitation.
World Rankings Route
Less than 10 points separate the division's top two fighters – Croatia's Ivan Mikulic and the USA's No. 2 Evan Medell. They met in the finals at two continental open Championships last year, with split results.
Both also suffered shock first-round exits last year, proving the division's stiff competition. Medell crashed out of the Asian Championships by dropping a golden-point decision to South Korea's unranked Jeonghun Joo. Mikulic was bested by Russia's world No. 22 Bilal Iakhiaev* at the European Championships.
Iran's Hamed Haghshenas beat world No. 3, and compatriot, Aziz Aziziaghdam for the Asian crown, while Russia's Zainutdin Ataev* beat Turkish legend Bayram Kayan for the European title.
On the K43 side, 26 points separate the top three fighters: Iran's Asian champion Mahdi Bahramiazar, European champion Mehmet Vasif Yakut of Turkey, and Serbia's European silver medallist Minja Jandric.
Continental Qualification Route
Fighters who do not qualify through the world rankings will have a last-chance continental qualification tournament in early 2020. Only countries that secure less than three fighters through the world rankings route can send fighters to these tournaments where, for the first time, K43 fighters will face their K44 foes.
The African qualifiers will be wide open. The Moroccan trio of Benaissa Moudoun, Rachid Ismaili Alaoui, and Kamal Saddiki appear the strongest.
Like Africa, Oceania has no clear favourite. Australia's former Oceania champion Steven Currie used to fight in the division but has been fighting as a middleweight.
In the Asian region, five athlete are within 20 points in the rankings. Kazakhstan's Nyshan Omirali is considered the favourite if he does not get in via the rankings route. Do not count out Uzbekistan's Sarvarjon Obidjonov or a pair of fighters from South Korea – Myung Hwan Kim and Joo. After upsetting Medell, Joo went on to win Asian bronze, painting a target on his back.
Unless Medell stumbles this year, the Americas qualifier looks to be Francisco Pedroza's to lose. The Mexican athlete already has a Worlds bronze and Pan American Championship title.
If he does not qualify through the rankings, Turkey's ageless Bayram Kayan could emerge from the European qualifier. Winner at the sport's first Worlds in 2009, Kayan would make a remarkable achievement to reach the Paralympics in his mid-40s. But he will have to get through Germany's Hasim Celik, Great Britain's Matt Bush, and Hungary's Zoltan Kiss.
Host Country Route
Host Japan has been given three positions across the sport's six Paralympic divisions and must select at least one woman. There are currently no Japanese fighters in the heavyweight division. If this remains the case, a special invitation will be awarded to a fighter who has not yet qualified.
*Editor's note: The International Paralympic Committee suspended the Russian Paralympic Committee on 7 August 2016 for its inability to fulfil its IPC membership responsibilities and obligations, in particular its obligation to comply with the IPC Anti-Doping Code and the World Anti-Doping Code (to which it is also a signatory). As a result of the suspension, Russian athletes cannot enter IPC sanctioned events or competitions, including the Paralympic Games.