Taekwondo profiles: Women's over 58 kg K44/K43
Amy Truesdale is the woman to beat in this division
22 Jan 2019
Imagen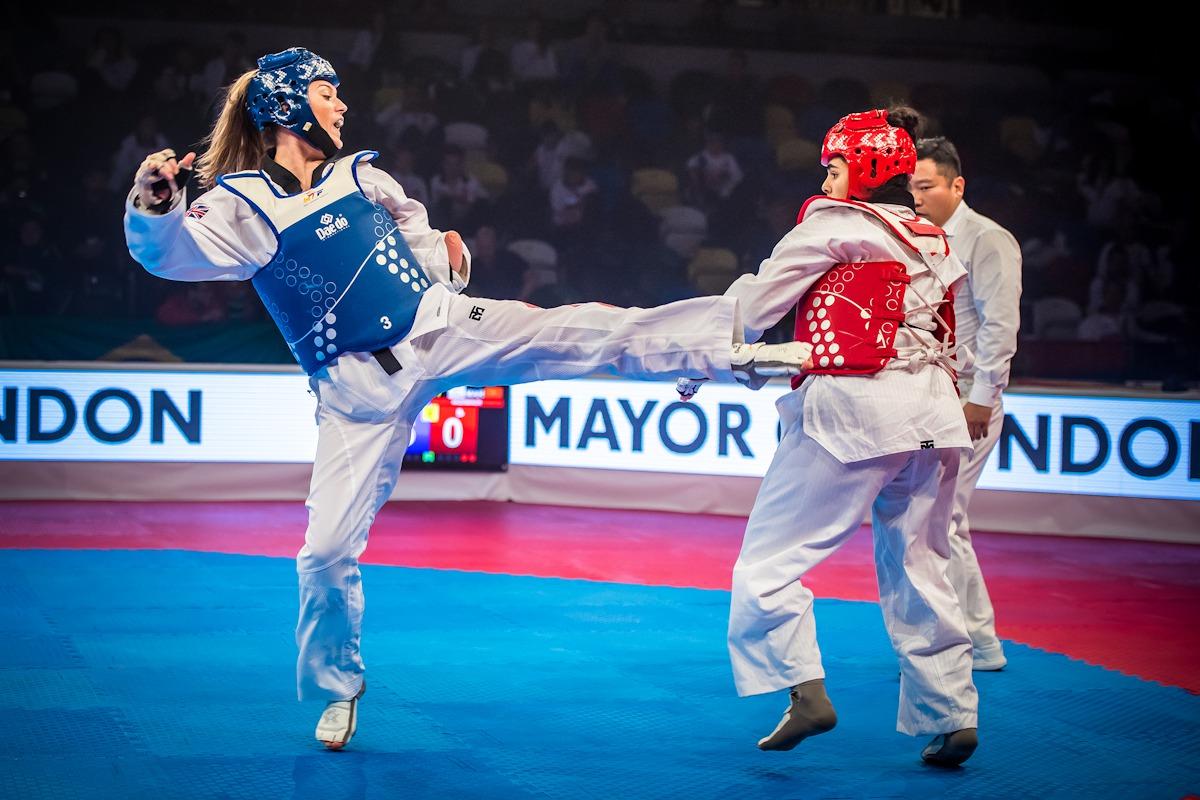 ⒸWorld Taekwondo
By Lee Reaney | For the IPC
Taekwondo will debut at the Tokyo 2020 Paralympics. Athletes will contend in six medal events and Paralympic.org is profiling each ahead of those Games.
Power, precision and stamina sums up the over 58 kg K44/K43 group – the women's heavyweight division.
Twelve fighters will earn qualification slots for their countries in this division: six via world rankings (four from K44, two from K43), five through continental qualification tournaments (Africa, Americas, Asia, Europe and Oceania), and one from the host country or special invitation.
World Rankings Route
Everyone is playing catch-up to the world's No. 1 fighter – Great Britain's Amy Truesdale. But after registering a flawless 2017, the reigning world champion was beaten three times in 2018, by Morocco's Rajae Akermach (world No. 2), Uzbekistan's Guljonoy Naimova, and Azerbaijan's Aynur Mammadova. These four women, along with France's Laura Schiel, are in the driver's seat to claim the four rankings positions for K44 fighters.
Turkey's Seyma Nur Emeksiz Bacaksiz is the runaway favourite on the K43 side, with a 150-point lead over her nearest rival.
Continental Qualification Route
Fighters who have not claimed qualification slots through the world rankings route will need to win a continental qualification tournament in early 2020. Countries that have already secured four slots in the six divisions are ineligible for these tournaments where, for the first time, K43 fighters will face their K44 rivals.
Ghana's 2017 African championship bronze medalist Kubura Awuda will try to stave off Morocco's Sanaa El Bouni in the African qualifiers.
Two quarter finalists from the last Worlds – India's Veena Arora and Nepal's Palesha Goverdhan – have the inside track to emerge out of the Asian tournament.
Two more Worlds quarter finalists – USA's Alyssa Fencil and Brazil's Debora Menezes – are the fighters to watch in the Americas.
If Schiel or Mammadova do not qualify through the rankings route, they will be the European favourites. Otherwise, keep your eyes on Turkey's Nurcihan Ekinci, another World Championship quarter finalist who has medalled in the last two European Championships (silver in 2017, bronze in 2018).
The current favourite from Oceania is Australia's Janine Watson, who is coming off a bronze medal at the Kimunyong Cup – her first international competition.
Host Country Route
Japan has up to three positions across the six divisions and must select at least one woman. That woman could very well be Shoka Ota. Ota claimed her second Asian Championship bronze medal in 2018 and is one of Japan's most experienced Para taekwondo athletes.