UN Secretary General praises Paralympics
Ban Ki-moon said 'mega' sports such as the Paralympics have potential to advance peace, human rights. United Nations
27 Feb 2016
Imagen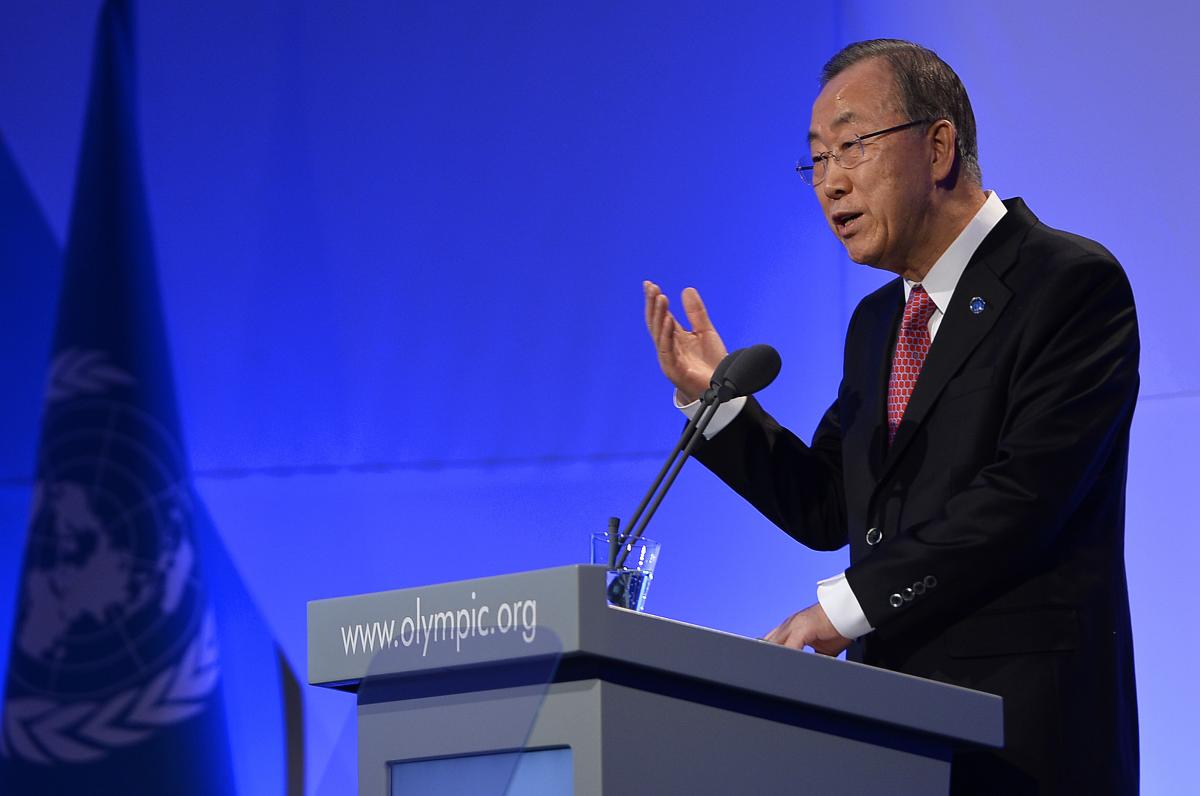 ⒸGetty Images
By United Nations
"As we look ahead to the Rio Olympic and Paralympic Games this year, I urge all warring parties to respect the Olympic Truce."
While it is evident that mega sport events such as the Olympics are hugely powerful in inspiring and uniting people across the globe, their influence can extend far beyond sports and provide a platform to promote the values and objectives of the United Nations (UN), including peace and human rights, Secretary General Ban Ki-moon said on 16 February.
Speaking at a high-level meeting at UN Headquarters in New York, USA on "The value of hosting mega sport events as a social, economic and environmental sustainable development tool," the UN chief said that by working jointly with local authorities and communities, mega sport events – which also include the Football World Cup and the Paralympics Games – should link their planning with broader projects and objectives, such as rejuvenating cities, fostering growth, stimulating employment and promoting accessibility for people with disabilities.
"The Olympic motto is 'higher, faster, stronger.' Let us work together to ensure that the motto for all future mega sports will also be: cleaner, greener, and more sustainable," Ki-moon said.
The Secretary General stressed that mega sport events should strive to leave durable legacies by developing equitable, inclusive and accessible facilities and infrastructure that will benefit societies long after the games and competition are over.
"Too often, people are displaced to make room for facilities that are used for a brief shining moment and then left to gather dust," he said.
Noting that it is a privilege for countries to host such mega sport events, the Secretary General said that with planning and vision, such events can advance social development, economic growth, educational opportunity and environmental protection.
"As we look ahead, mega sport events can and should contribute to realising the newly adopted Sustainable Development Goals," Ki-moon said. "This will not happen on its own. Ample experience has shown that the benefits of mega sport events have not always been long-lasting, sustainable or widely shared."
"Our aim must be to reap the benefits of such events while limiting their carbon footprint, upholding workers' rights, ensuring transparency and fighting the corruption that so often accompanies endeavours in which enormous sums of money are involved," he said.
Pointing to tourism and transport as examples where mega sport events have developed and implemented innovative practices, the Secretary General noted that many host cities and countries of past mega sport events have taken a sustainable and inclusive developmental path, and implemented "outstanding legacy initiatives" at the local, national, regional and global levels.
"I encourage all hosts and bidders of mega sport events to integrate, at their core, sustainable and inclusive development strategies in every phase of their project," he said.
Commending the International Olympic Committee, the International Paralympic Committee and Special Olympics for their valuable contributions, Ki-moon said the UN was pleased to be working more closely with athletes and sports organisations.
In one such effort, the Secretary-General said that the International Olympic Committee and the UN had revived the idea of the Olympic Truce, in which combatants agree to cease hostilities during the period when the Games are held.
He also expressed hope that this year's Olympic and Paralympic Games, as well as any future mega sport events, will promote sustainability and solidarity.
"As we look ahead to the Rio Olympic and Paralympic Games this year, I urge all warring parties to respect the Olympic Truce," he concluded.
The meeting was co-organised by the Permanent Missions of Germany, Qatar, the Republic of Korea, the Russian Federation and Tunisia, and the UN Office on Sport for Development and Peace (UNOSDP).