What's next in Paralympic sport?
Although the London 2012 Paralympic Games have ended, there is still plenty of Paralympic competition scheduled for the next year around the world.
15 Sep 2012
Imagen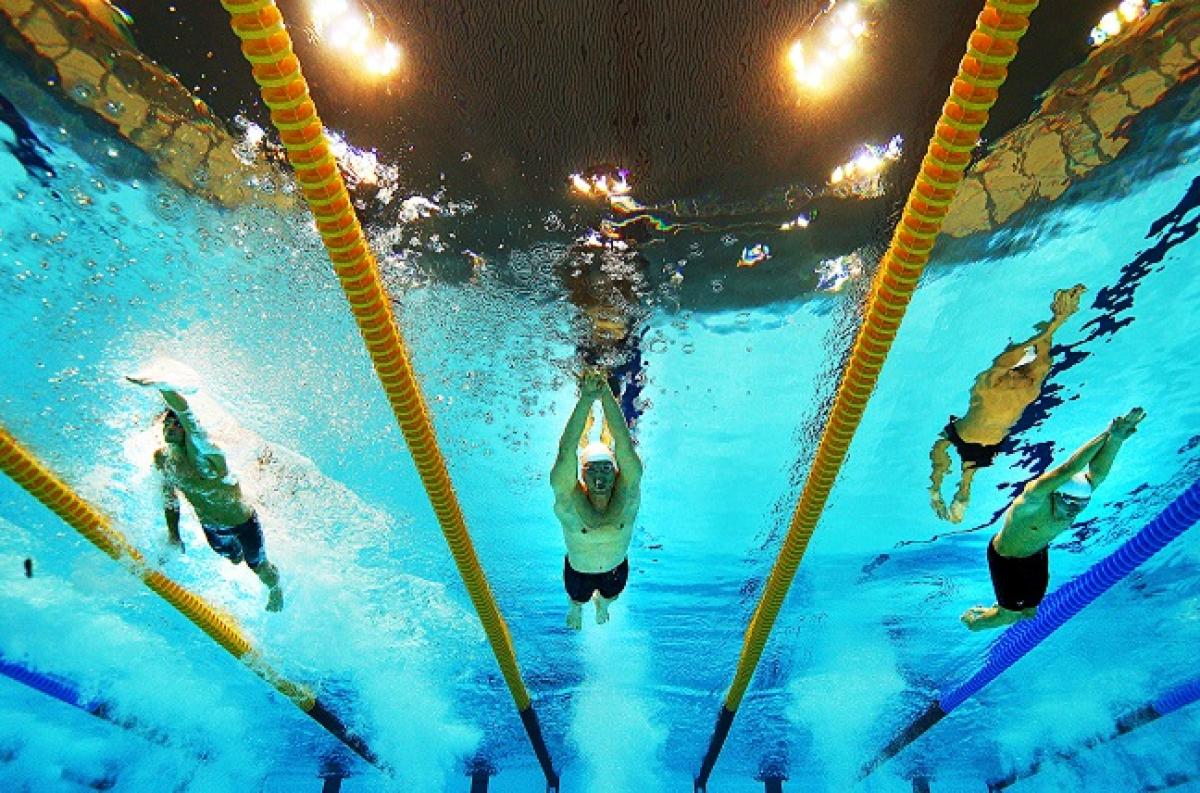 ⒸGetty Images
It will be an exciting year ahead for Paralympic sport.
Archery: Several world ranking events will be played out in the next year, with the World Archery Para Championships taking place in October or November 2013 in Bangkok, Thailand.
Athletics: There will be a slew of marathon events within the next couple of months in North America, Europe and Asia, and the 2013 IPC Athletics World Championships will be held in Lyon, France next July.
Boccia: The sport is hoping to create an independent sport federation for itself by the end of 2012, and in 2013 it is expected that several regional championships will be held around the world.
Cycling: The Para-Cycling European Cup will be held in the final weekend of September in Prague, and the 2013 Para-Cycling Road World Championships are slated for next August in Baie-Comeau, Canada.
Equestrian: Several standard dressage competitions will be held throughout the next year, culminating with the European Dressage Championships at the Herning Expo Center in Denmark in August.
Football 5-a-side: A number of small tournaments will be held in the remaining months of 2012, including the German National Blind Futsal Championships later this month and the Midnight Games from 2-4 November, also in Germany.
Football 7-a-side: The 2013 Intercontinental Cup will be held from 24 July – 11 August 2013, where the top eight teams will qualify for the World Championships.
Goalball: The 2012 European Goalball Championships Group B will be held on 23 October in Italy, while New Zealand's Goalball Nationals and Super European Goalball League matches will round out the year.
Judo: The Midnight Games in Germany and the Canon Cup in Sweden will both feature visually impaired judo competitions in November, and the sport will also be a part of the 2013 IBSA World Youth Championships next July in the USA.
Powerlifting: National Championship events will be held in Brazil this November, Egypt in January and USA in February. In addition, powerlifting will be part of the Arafura Games in Australia next May.
Rowing: The 2013 World Rowing Championships in Chungju, Korea, will be the next major adaptive rowing competition beginning in August.
Sailing: To finish off 2012, the US Disabled Sailing Championships will be held in San Diego in October, while Australia's Sail Melbourne and Sail Sydney competitions will both be held in December. The next World Championships are set for August of 2013 in Kinsale, Ireland.
Shooting: The next IPC Shooting World Cup will be held in Poland next April.
Sitting volleyball: In 2013 the Sitting Volleyball Club World Cup and World Junior Championships will both be held, followed by the World Championships in 2014.
Swimming: The 2013 IPC Swimming World Championships will take place in Canada next August.
Table Tennis: Several national open competitions will be held in 2013, including the Hungarian Open in January, the Slovenian Open in May and the Canadian Open in July. The European Championships will then be held from 29 September – 5 October of 2013 in Lignano, Italy, and will be followed by the Asian Championships from 16-23 October 2013 in Beijing, China.
Wheelchair basketball: The next world championships are set to be held in 2014.
Wheelchair fencing: IWAS will host World Cup events in Hungary from 29 November – 2 December this year, as well as in Hong Kong from 13-16 December.
Wheelchair rugby: Next year will have a lot in store for the sport, with April's Europa Cup in Denmark, August's European Championships in Belgium, October's Americas Championships in USA and November's Asia-Oceania Championships in South Africa.
Wheelchair tennis: The US Open will be held from 2-7 October, while the NEC Singles Masters and Invacare Doubles Masters tournaments will take place in Belgium and the Netherlands, respectively in November. The next Grand Slam event will be the Australian Open, which begins on 23 January.