Wheelchair fencing develops in Japan
The Japan Wheelchair Fencing Association held its first integrated event in December.
08 Jan 2016
Imagen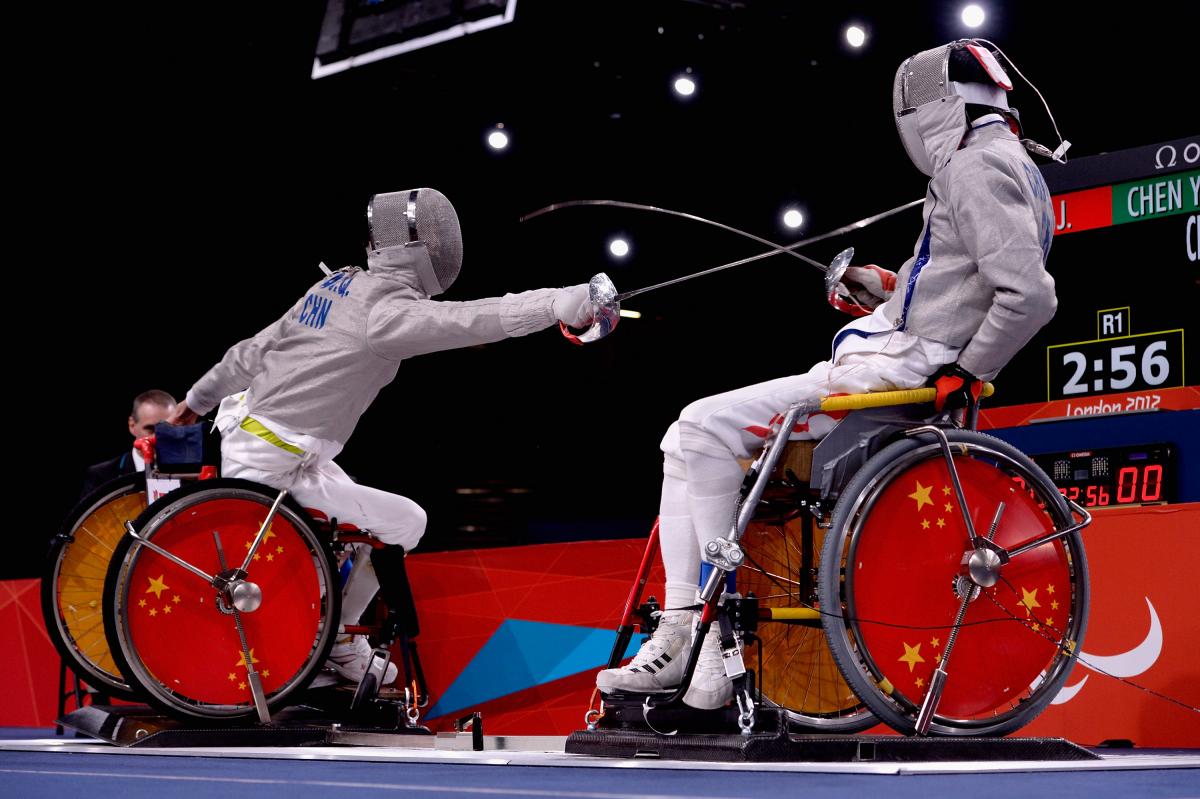 ⒸGetty Images
By Mandy Choy/IWAS
"Finally, my dream of having both able-bodied and wheelchair fencing competitions at the same event came true."
Shone under the spotlights and supported by the cheering crowd at the Komazawa Gymnasium in Tokyo, Japan, the finals of wheelchair fencing was held as a scheduled event in the 68th All Japan Fencing Championships on 26 December 2015.
"Finally, my dream of having both able-bodied and wheelchair fencing competitions at the same event came true" said. Shinichi Komatsu, Chairman of the NPO JWFA (Japan Wheelchair Fencing Association).
After the announcement of Tokyo being chosen as the host of 2020 Olympics and Paralympics, the JWFA has been actively holding demonstrations of the sport all over Japan, in an effort to recruit new fencers and to promote the sport. With increasing popularity of the sport over the country, this was the first time wheelchair fencing was included as part of the event of any fencing competitions in Japan.
Four wheelchairs fencers competed in the competition, and after the semi-finals, Michinobu Fujita and Naoki Yasu were the two remaining fencers. For the first time, on the same platform but with able-bodied fencers as the spectators, wheelchair fencers compete for the Champion title. In the final, Yasu, a former wheelchair basketball player who switched to wheelchair fencing only 10 months ago, fought hard to beat Fujita, with a 15-11 victory.
"I felt really nervous and excited when the background music goes off and the game started. This was indeed a great experience for me, and I was aware of my weakness and insufficiency. With only four years to go, I shall train hard to get my body strong, improve my technique and be prepared for the 2020 Paralympics," said Yasu.
"Fencers are practicing hard with progress and they performed well today. This was really an important moment for Japan's wheelchair fencing history.' said Shinichi Komatsu.
"I would like to express my gratitude especially to Mr. Koji Emura, National Coach of the Japanese Olympic Committee and all other parties who helped to make this event successful. With more and more persons with disabilities approaching, hoping to have a go in the sport, we're looking forward to come across more potential fencers in the future, together making our way towards the 2020 Tokyo Paralympics."
Wheelchair fencing demonstrations are scheduled in Tokyo in January, Kobe in February, Hokkaido in July and Fukuoka in November. JWFA is sure to continue and hold more try-outs in different cities in Japan in the future, expecting more promising athletes and different opportunities.