World Cup titles up for grabs at last Nordic competition in Vuokatti
Ukrainians out to challenge current leaders in final event before PyeongChang 2018
02 Feb 2018
Imagen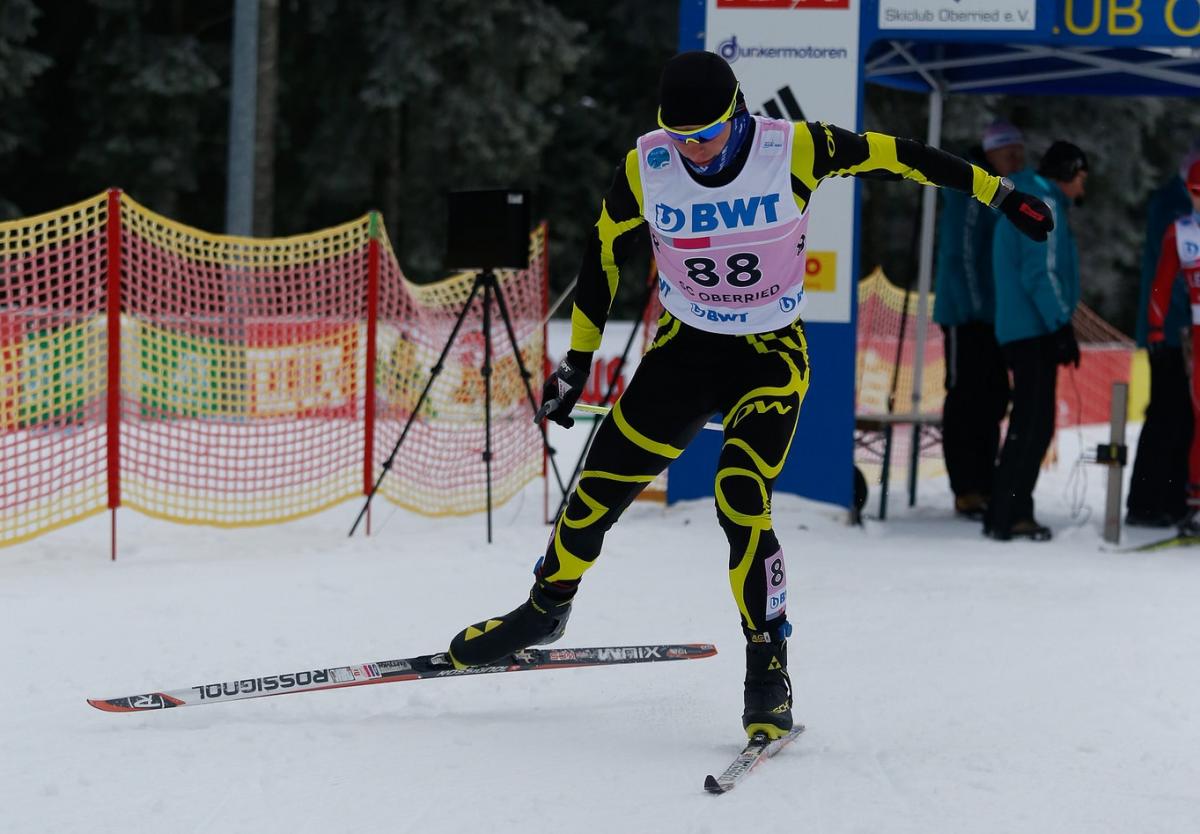 ⒸIPC
By Lena Smirnova | For the IPC
With less than 50 days to go until the Paralympic Winter Games, some of the world's best Para cross-country and biathlon competitors take to the slopes of Vuokatti, Finland for the final stage of the World Para Nordic Skiing World Cup. The overall World Cup titles will be awarded at the event, in which two biathlon and three cross-country races will be held from 3-11 February.
Some teams will be absent as they step up their final preparations for PyeongChang 2018. It means the main spotlight will now be on the Ukrainian athletes, some of which have a real chance to capture the overall titles in their classes if they get good results in Finland.
The Ukrainian team missed the season's opener in Canmore, Canada, but got several podium results in Oberried, Germany.
SITTING RACES
The USA's Oksana Masters looks poised to grab the overall titles in the sitting cross-country and biathlon races after capturing 10 out of the possible 12 golds at earlier World Cup stops. Her performance in both disciplines was so dominant that she will be hard to dislodge from top spot in the overall rankings even though she will not race in Vuokatti.
However, her absence does leave the door ajar for other athletes to collect points and inch closer in the standings. Among them is Norway's Birgit Skarstein, who won one silver and two bronze medals in the cross-country events in Oberried.
On the men's side, the leader to catch will be neutral athlete Ivan Golubkov and there are several athletes in position to challenge him in the points count, including Sin Eui Hyun of South Korea, and Ukraine's Taras Rad and Maksym Yarovyi.
STANDING RACES
Ukrainian athletes will also be among the main challengers in the standing events. Yuliia Batenkova-Bauman collected one gold and silver in the cross-country races in Oberried, as well as silver in biathlon. Iryna Bui has three bronze medals, two in biathlon and one in cross-country, while Liudmyla Liashenko earned a cross-country gold.
Their teammate Ihor Reptyukh is expected to be a strong force in the men's events, especially in the absence of France's multi-medallist Benjamin Daviet.
Finnish spectators will also be looking closely at the races of local star Ilkka Tuomisto. The soon to be four-time Paralympian specializes in cross-country and has already claimed a bronze and silver in Oberried.
VISION IMPAIRED RACES
Neutral athletes Stanislav Chokhlaev and Mikhalina Lysova are currently the leaders in the vision impaired events, but there are plenty of others ready to challenge their dominance.
For the men, the main challenge could come from Sweden's cross-country specialist Zebastian Modin and Ukraine's Iurii Utkin and Anatolii Kovalevskyi. All three won events at the most recent World Cup stop and are in good form to try and climb higher in the standings.
In the women's races, it is again Ukrainian athletes who are leading the pack. Oksana Shyshkova won silver medals in the cross-country and biathlon races in Oberried, while Natalia Rubanovska got bronze in the biathlon middle distance.
Although still shy of top spot, it has nonetheless been a solid season for Carina Edlinger of Austria, who won two bronze medals in the cross-country races in Oberried as well as medals at the season's opener in Canmore. Her confidence and energy are at their peak ahead of the World Cup finale and the youngster is sure to put on another great show in Vuokatti.
Live results from Vuokatti will be available on World Para Nordic Skiing's wesbite.