WWhCC2017: Three of four playoff-places set
Scotland, Russia and China all secured their spots, while Canada and Norway will play for the final spot.
09 Mar 2017
Imagen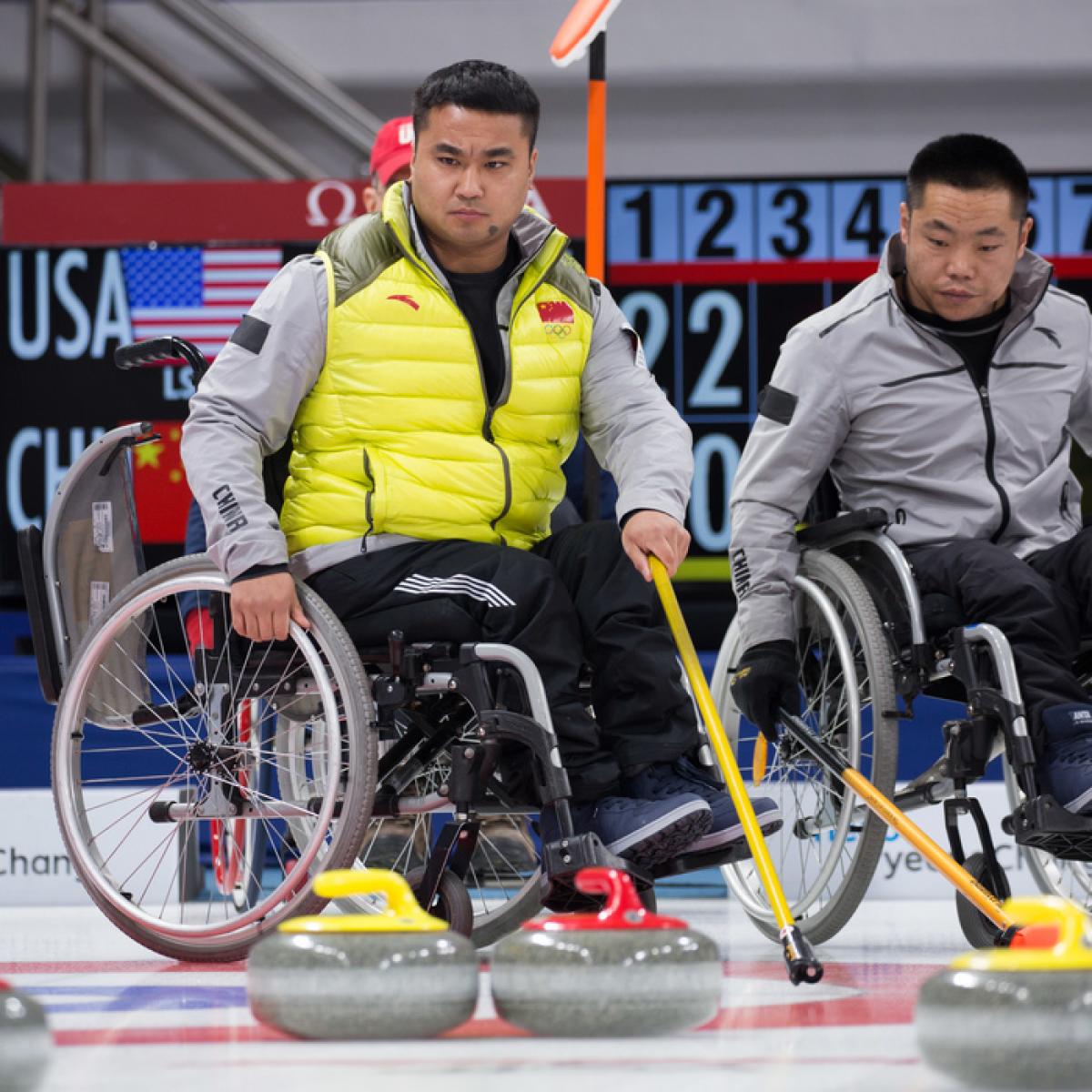 Ⓒ© WCF / Céline Stucki
By World Curling Federation and IPC
Three of the four play-off places were set on Thursday (9 March) in the final day of round-robin play at the World Wheelchair Curling Championship 2017 in the Gangneung Curling Centre in Gangneung, South Korea.
In the morning session, Scotland secured their place in the page 1v2 game against Russia* when they defeated Germany 6-3. In a back-and-forth game, Scotland and Germany traded single points through five ends. Scotland put a stand-out four points on the board in the sixth end to give them a four-point advantage and went on to win.
By winning both of their games on Thursday, China booked their spot in the page 3v4 game. In the morning session they came back from a 5-0 deficit after three ends to claim an 8-5 victory over the USA. The loss ended the USA's chance at reaching the play-offs.
China would face off against hosts South Korea in the afternoon session with both sides needing a win to progress. In a tense game China lead by two points going into the final end. South Korea with the last stone were forced to attempt a difficult tap and role on their own guard stone to level the game. The shot would prove too difficult with South Korea scoring a single point as China took the 5-4 victory.
Norway also won both their games against Canada and the USA, to claim a tie-breaker place and keep their play-off hopes alive. They defeated Canada in six ends 9-2 in the morning session.
In their afternoon game against the USA, Norway came back from a 4-2 deficit at the break to score four unanswered points over the next three ends to claim a 6-4 victory and the tie-breaker spot.
Jostein Stordahl, Norway skip, said: "We are just very happy. We played so well. It's the best game ever I think. We are just lucky. We did worse than we thought we can do because we got silver at the last World Championship. We started good then had a few very bad games but we start to climb to the top of our games."
Canada responded to their morning's loss by handing defending champions, Russia, their first defeat of the competition in six ends. Canada opened the scoring with a steal of three points and stole a further three points in the fifth end on their way to a 9-2 win. That secured their place in the play-off tie breaker against Norway.
The tie-breaker between Canada and Norway will take place Friday (10 March) morning.
Elsewhere, Finland ended their round-robin series with a 9-1 loss to South Korea in the morning session, leaving them at the bottom of the rankings. Switzerland defeated Germany 6-3 in the afternoon session to set up a relegation tie-breaker between the two sides on Saturday (11 March). The tie-breaker will determine the final round-robin rankings.
Results session 12: Germany 3-6 Switzerland; Canada 9-2 Russia; China 5-4 South Korea; USA 4-5 Norway
Results session 11: USA 5-8 China; Germany 3-6 Scotland; Canada 2-9 Norway; South Korea 9-1 Finland.
Standings after session 12 (W-L):
Russia 8-1 (qualified for the play-offs)
Scotland 6-3 (qualified for the play-offs)
China 6-3 (qualified for the play-offs)
Norway 5-4 (tie-breaker)
Canada 5-4 (tie-breaker)
South Korea 4-5
USA 3-6
Switzerland 3-6 (relegation tie-breaker)
Germany 3-6 (relegation tie-breaker)
Finland 2-7 (relegated to Wheelchair-B)
Complete results can be found on the World Curling Federation's website.
Also follow the action from the WWhCC 2017 on Twitter, Instagram (@worldcurling) and Facebook (/WorldCurlingFederation) and use the hashtags: #WWhCC2017 #curling #Roadto2018
*Editor's note: The International Paralympic Committee suspended the Russian Paralympic Committee on 7 August for its inability to fulfil its IPC membership responsibilities and obligations, in particular its obligation to comply with the IPC Anti-Doping Code and the World Anti-Doping Code (to which it is also a signatory). As a result of the suspension, Russian athletes cannot enter IPC sanctioned events or competitions, including the Paralympic Games. For further information please click here.