Imagen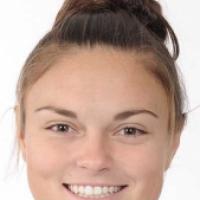 Biography
Impairment information
Type of Impairment
Limb deficiency
Origin of Impairment
Acquired
Further personal information
Family
Partner Mark Beirne
Residence
Londonderry, NH, USA
Higher education
Criminology - University of Massachusetts Lowell: United States
Sport specific information
When and where did you begin this sport?
She took up Para athletics in May 2017 at Fortitude Health and Training in Manchester, NH, United States of America. She began Para snowboarding in March 2021. "As a kid, I skied a lot, but never picked up a snowboard and my boyfriend is huge into the sport. I said, 'I think it would be cool to try'. And once I said it, he picked it up and ran with it. He was like, 'You need to do this'."
Why this sport?
After she was fitted with her first running prosthesis in April 2017, she began running with coach Kirstin Kochanek as a form of rehabilitation in order to return to playing lacrosse for her college. After graduating in 2019, coaches from the US Para athletics team suggested she try out for the team, and she set herself a goal of competing at the 2020 Paralympic Games in Tokyo. "For Para athletics, it's my stubborn mindset of constantly wanting to improve. Nothing is ever good enough."
International debut
Competing for
United States
General interest
Hobbies
Supporting American football team the New England Patriots, US ice hockey team the Boston Bruins, and US basketball team the Boston Celtics. (Facebook profile, 15 Mar 2021; goriverhawks.com, 27 Apr 2019)
Most influential person in career
Her uncle Vincent, who has undergone a double amputation. (uslaxmagazine.com, 17 Dec 2018)
Hero / Idol
US American football player Tom Brady. (goriverhawks.com, 27 Apr 2019)
Sporting philosophy / motto
"You never know what you're capable of doing until you fail." (uslaxmagazine.com, 17 Dec 2018)

"Just because you have a disability, just because you're going through a difficult time, it doesn't mean you should give up. It doesn't mean you're broken. You need to use that fuel and that tough time as motivation to get to where you want to in life." (paralympic.org, 24 Nov 2021)
Awards and honours
While competing for University of Massachusetts Lowell, in 2019 she received the Wilma Rudolph Student-Athlete Achievement Award, which is given to students who have overcome personal, academic or emotional odds to achieve academic success while participating in college athletics. (goriverhawks.com, 14 May 2019)

In 2019 she received the Heroes Among Us Award from US basketball team the Boston Celtics. The award is given to an individual or individuals who have made exceptional and lasting contributions to the community. (lowellsun.com, 29 Jan 2019)

In 2018 she received the inaugural America East Inspiration Award. The award is given to college athletes whose perseverance, dedication and determination is used to overcome life-altering events. (goriverhawks.com, 27 Apr 2019; americaeast.com, 2018)
Other sports
She has represented the United States of America in Para athletics, and placed sixth in the T63 100m at the 2020 Paralympic Games in Tokyo. She has also competed in Para snowboard, including the 2021 Europa Cup event in Landgraaf, Netherlands, and is classified as an SB-LL1 snowboarder. She competed in lacrosse for the University of Massachusetts Lowell in the United States of America both before and after her amputation. (IPC, 06 Dec 2021; SportsDeskOnline, 25 Nov 2021; goriverhawks.com, 14 May 2019, 17 Apr 2019)
Famous relatives
Her partner Mark Beirne has played lacrosse for Southern New Hampshire University in the United States of America. (Instagram profile, 28 Jan 2021; Mark Beirne Instagram profile, 26 Jan 2021)
Ambitions
To compete at the 2022 Paralympic Winter Games in Beijing. (lowellsun.com, 18 Sep 2021)
Impairment
In July 2016 she was involved in a moped accident on Martha's Vineyard, a Massachusetts island in the United States of America. The accident resulted in the amputation of her left leg above the knee. "It was my first time driving a moped. I lost control and side-swiped a truck." (goriverhawks.com, 14 May 2019; bostonglobe.com, 25 Jan 2019)
Other information
DISCOVERING PARA SNOWBOARD
She first tried Para snowboarding in March 2021, and began training in the sport seriously after competing in athletics at the 2020 Paralympic Games in Tokyo [held in 2021]. "It probably wasn't the smartest idea trying to pick up snowboarding five months before Tokyo, but every weekend I was going. It was crazy. I was falling in love with it. I didn't even tell my track coach I was snowboarding. I was just like, I'm just not going to tell him yet because I knew he would yell at me. But I would show up on Monday extremely sore and I would tell him and he'd say, 'I must have worked you really hard on Friday', and I'm like, 'Yeah, that's exactly what it was'." Following the Paralympic Games, she contacted US Para snowboarder Amy Purdy and began training with her non-profit organisation Adaptive Action Sports. "I knew from track [athletics] experience, the best way is just to dive in. I signed myself up for the first track meet I found and just showed up and then I improved after that. So that's exactly what I'm doing for snowboarding." (paralympic.org, 24 Nov 2021)

OTHER ACTIVITIES
She is the founder of a non-profit organisation called the Born To Run Foundation. The foundation helps provide specialised prosthetics to younger adults and children. "After learning the costs of prosthetics and how insurance companies will only cover everyday prosthetics, it inspired me to start my own foundation to give back to others." (Instagram profile, 24 Feb 2021; The Born To Run Foundation Instagram profile, 13 Sep 2019; uml.edu, 2019; theborntorunfoundation.org, 15 Aug 2018)

LACROSSE
She played lacrosse at the University of Massachusetts Lowell prior to her accident, and sat out her sophomore year [2017] during her rehabilitation. After she was fitted with her first running prosthesis in April 2017, she was cleared to play lacrosse halfway through her junior year [2018] by the National Collegiate Athletic Association [NCAA]. She scored in her first game back for her college in April 2018. "I remember asking my lacrosse coach Carissa Medeiros if I was still on the team when she visited me in hospital after my accident. Sports were always a huge part of my life. Right away I had this mindset where I was going to return to the field any way I can." (goriverhawks.com, 27 Apr 2019; bostonglobe.com, 25 Jan 2019)