Imagen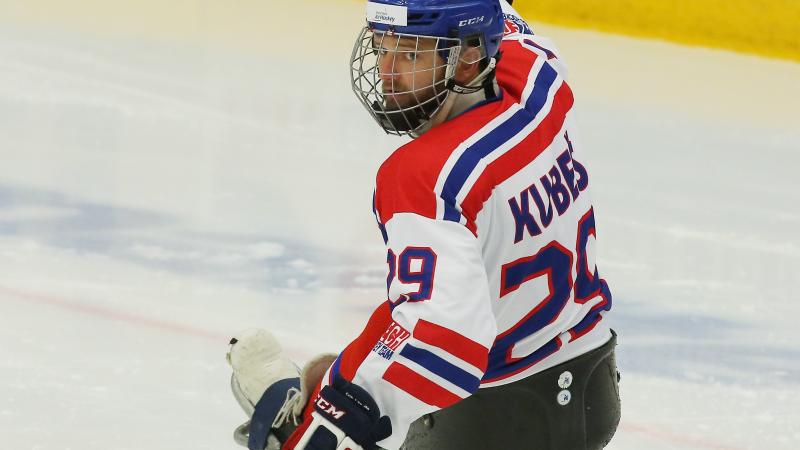 Pavel Kubes
Para Ice Hockey
Czech Republic captain Pavel Kubes led his team to qualify for PyeongChang 2018. He scored one of two goals in the battle for fifth place, but his side could not overcome Norway in the fifth-place game.
Kubes helped his team reach PyeongChang by winning the 2017 Paralympic Winter Games Qualification Tournament in Ostersund, Sweden. It capped a remarkable comeback season for the Czechs following their relegation to the B-Pool in 2015. Kubes scored a team-high five goals as the Czechs proved they belonged back in the A-Pool, finishing undefeated.
Kubes was also an integral part of his team's performance at the 2015 World Championships and the side that subsequently won the B-Pool Worlds in Tomakomai, Japan,
He started playing the sport in 2004 after he saw a documentary about teammate Tomas Kvoch.
"I remember myself 10 years ago watching the documentary and trying the sport, and now look, I'm the captain of the team," Kubes said.
"If there is anybody who would like to try this, I was in the same position 10 years ago, so I'm willing to help. I'd love to help."
The defenceman led his team to a fourth-place finish at the 2012 IPC Ice Sledge Hockey World Championships A Pool in Hamar, Norway, losing to favourites Canada in the bronze-medal game and in 2013 IPC Ice Sledge Hockey World Championships in Goyang, South Korea.
The Czech Republic finished fifth at both the 2009 World Championships – which it hosted in Ostrava – and the Vancouver 2010 Paralympic Winter Games, maintaining that form at Sochi 2014.
When he is not on the ice practicing, Kubes works as a carpenter in his hometown Pardubice. He also enjoys travelling, handbiking and skiing in his free time.