Imagen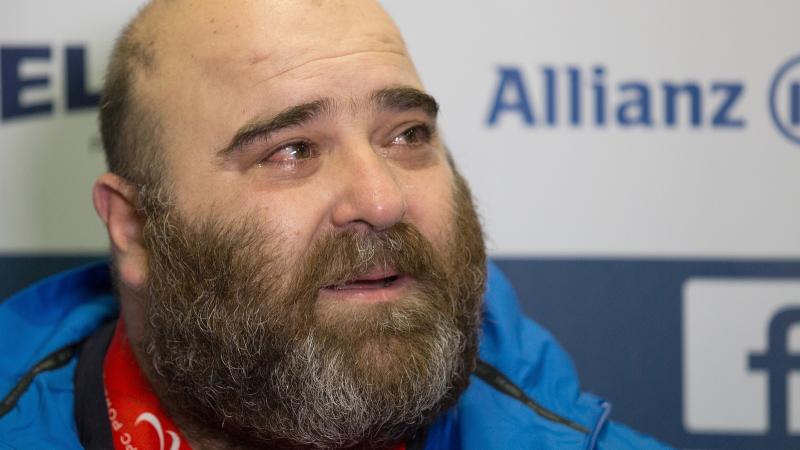 Pavlos Mamalos
Powerlifting
Greece's Pavlos Mamalos is no ordinary powerlifter.
He won Greece's first ever powerlifting medal at Beijing 2008 and also owns a lottery-shop to fund his athletic career. His extraordinary performances, spanning more than a decade, have led him to be one of his country's most recognisable Para athletes.
Despite that, it was not until 2014 that Mamalos began winning titles at the international level.
Since the Worlds where he won his first gold medal he has been almost unstoppable, only slipping up against Azerbaijan's Elshan Huseynov at the Asian Open Championships in Almaty, Kazakhstan in 2015.
Huseynov proved to be slightly bothersome to Mamalos throughout 2015.
Whilst Mamalos claimed the European title in Eger, Hungary, from Huseynov, the Azerbaijani set a new world record with a fourth round lift of 243kg.
However Mamalos' career best lift came in Dubai, United Arab Emirates, in 2012, where he hauled 244kg.
He did not get the chance to face Huseynov at Rio 2016 with the Azerbaijani not competing. However he still pulled out his best ever performance at a Paralympic Games, lifting 238kg to claim gold with a new Paralympic record.
With three good lifts behind him, Mamalos attempted to add 0.5kg onto Huseynov's world record. Sadly he failed, but he showed his determination to claim the mark for himself and will no doubt try again in 2017 at the World Championships in Mexico City.
His win was the moment for Greece from Rio 2016, with wall-to-wall media coverage of Mamalos' exploits on the bench.
Photo Gallery
Imagen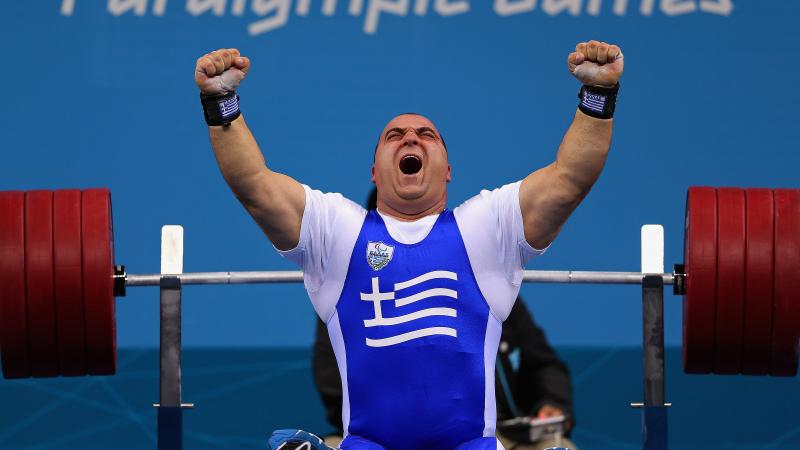 Results
IPC Powerlifting World Championships Busan 2006 (Busan, South Korea)

| Event | Medal | Unit | Date | Rank |
| --- | --- | --- | --- | --- |
| Men's -82.5 kg | | Final Round | | 2 |
2010 IPC Powerlifting World Championships (Kuala Lumpur, Malaysia)

| Event | Medal | Unit | Date | Rank |
| --- | --- | --- | --- | --- |
| Men's Up to 90.00kg | | Final | 2010-07-29 | 9999 |
2014 IPC Powerlifting World Championships (Dubai, United Arab Emirates)

| Event | Medal | Unit | Date | Rank |
| --- | --- | --- | --- | --- |
| Men's Up to 107.00 kg MD | | Final | 2014-04-11 | 1 |