Imagen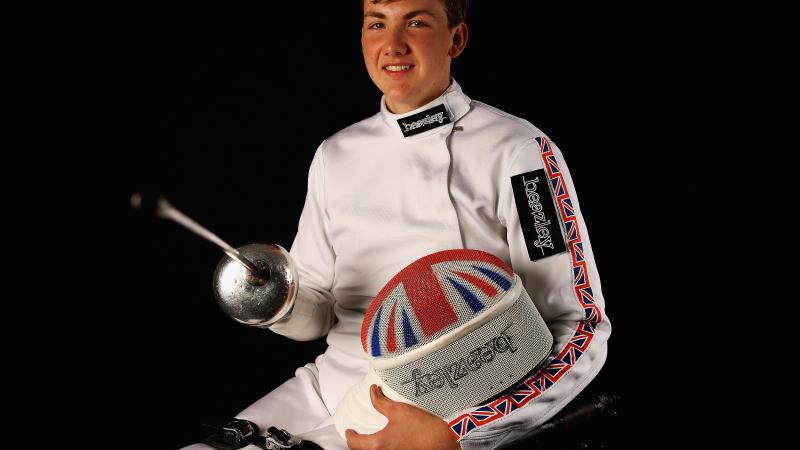 Piers Gilliver
Wheelchair Fencing
Great Britain saw their first wheelchair fencing medal in the Paralympics since Barcelona 1992, thanks to rising star Gilliver. In the men's epee category A finals at Rio 2016, Gilliver fell two points short to rival Sun Gang to leave with the silver medal.
However, knowing he made history for his country, Gilliver held his head up.
"Initially I had the disappointment that I didn't win the gold," Gilliver said.
"But once I reflect on it, I am so thrilled to come home with a silver medal. For years, to win a medal was purely a dream and to actually achieve it in Rio is truly amazing, and something that I will never forget."
Prior to Rio 2016, Gilliver faced Sun at the 2015 World Championships in Eger, Hungary, where the British athlete missed out on gold by just a point. The 2017 season will be even more exciting in the category, as the two are expected to battle for the top podium spot.
Gilliver's road to Rio started back at his home Paralympics in London. He was part of the British Paralympic Association's Paralympic Inspiration Programme, an initiative that gives aspiring athletes the chance to spend several days at a Paralympic Games to help prepare them for their own future Games experiences. His first senior podium appearance came just three months later, with bronze at the World Cup in Eger, Hungary, in December 2013.
Rio 2016 almost did not happen for Gilliver after his sport saw funding cuts. However support from other sources kept his training going and his results improved rapidly. After Gilliver won his third title in succession at the Grand Prix event in Hong Kong in December 2014, extra financial support arrived and his focus could turn fully to qualifying for Rio 2016 and also entering those Games as No. 1 in the men's epee category A.