Imagen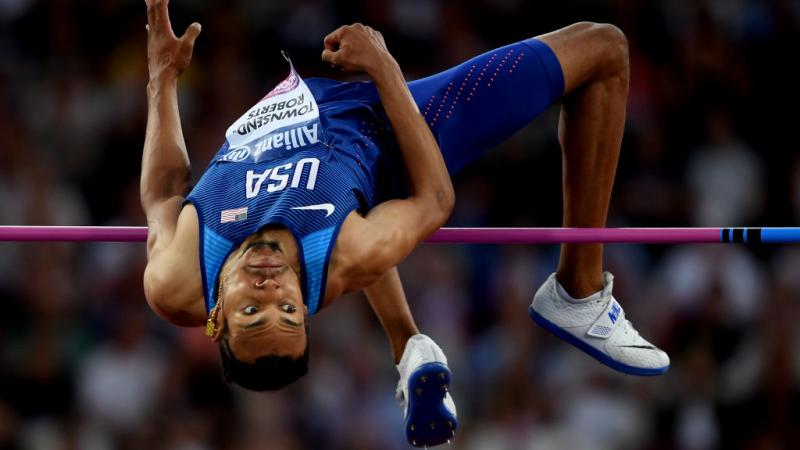 Roderick Townsend-Roberts
Athletics
The tall American is equally adept jumping high as he is long, winning medals at Paralympic Games and World Championships.
The talented multi-eventer was introduced to Para athletics by 2008 US Paralympic high jump champion Jeff Skiba and made his international debut at the Arizona Grand Prix in 2015.
Four months later, at the Toronto 2015 Parapan American Games, he set a new world record in the high jump (2.12m) on his way to the first of two gold medals. He won gold in the long jump (7.18m) with an Americas record.
Two months after that, he won high jump T47 gold as well as silver in the triple jump T47, long jump T47 and 4x100m T42-47 relay the World Championships in Doha, Qatar.
At the Rio 2016 Games Townsend-Roberts clinched double gold, winning both the long jump (7.41m) and high jump (2.09m) T47, with Paralympic records in both. In fact, he was the only competitor to clear the two-metre mark in the high jump.
In April 2017 the former decathlete, who works as a jumps coach at Northern Arizona University, added one centimetre to his world record when he cleared 2.13m at the Mt SAC Relays in California.
Three months' later he leapt to gold at the London 2017 World Championships, winning with a championship record clearance of 2.10m before bowing out at a new world record attempt of 2.15m.
Photo Gallery
Imagen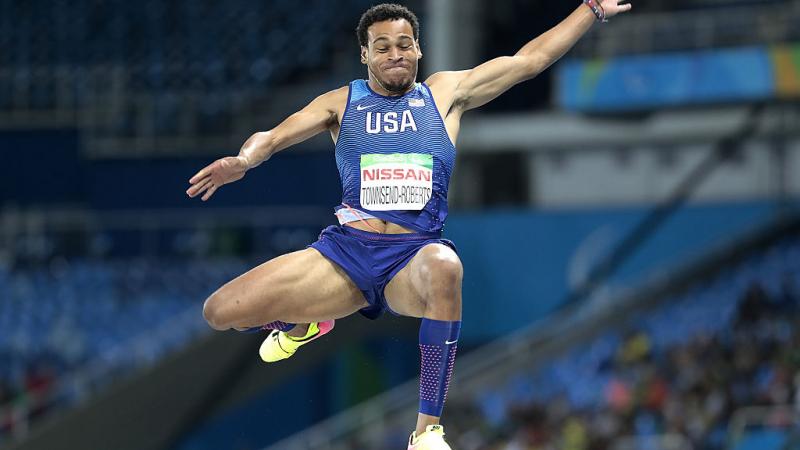 Imagen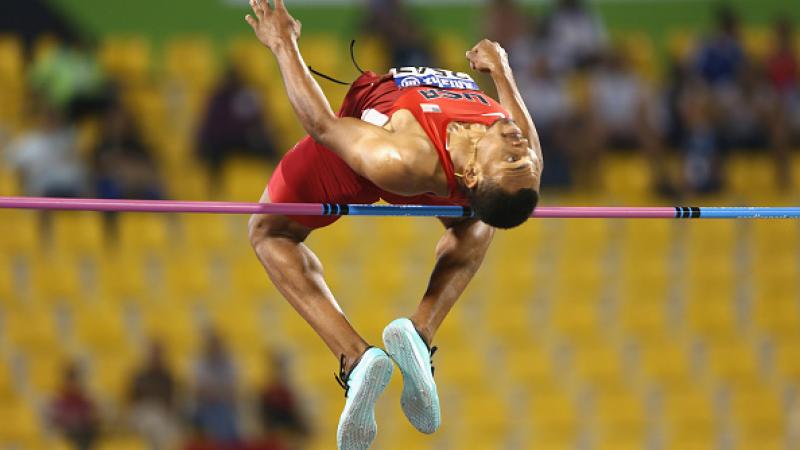 Results
IPC Athletics 2015 World Championships (Doha, Qatar)

| Event | Medal | Unit | Date | Rank |
| --- | --- | --- | --- | --- |
| Men's Triple Jump T47 | | Final 1 | 2015-10-26 | 2 |
| Men's 100 m T47 | | Final 1 | 2015-10-27 | 8 |
| Men's 100 m T47 | | Heat 1 | 2015-10-27 | 6 |
| Men's Long Jump T47 | | Final 1 | 2015-10-28 | 2 |
| Men's High Jump T47 | | Final 1 | 2015-10-29 | 1 |
| Men's 4x100 m T42-47 | | Final 1 | 2015-10-31 | 2 |
World Para Athletics Championships London 2017 (London, Great Britain)

| Event | Medal | Unit | Date | Rank |
| --- | --- | --- | --- | --- |
| Men's 100 m T47 | | Heat 1 | 2017-07-15 | 6 |
| Men's 100 m T47 | | Final 1 | 2017-07-15 | 6 |
| Men's High Jump T47 | | Final 1 | 2017-07-16 | 1 |
| Men's Long Jump T47 | | Final 1 | 2017-07-19 | 4 |
Dubai 2019 World Para Athletics Championships (Dubai, United Arab Emirates)

| Event | Medal | Unit | Date | Rank |
| --- | --- | --- | --- | --- |
| Men's 100 m T47 | | Heat 4 | 2019-11-10 | 9999 |
| Men's Long Jump T47 | | Final 1 | 2019-11-11 | 2 |
| Men's High Jump T47 | | Final 1 | 2019-11-13 | 1 |