Imagen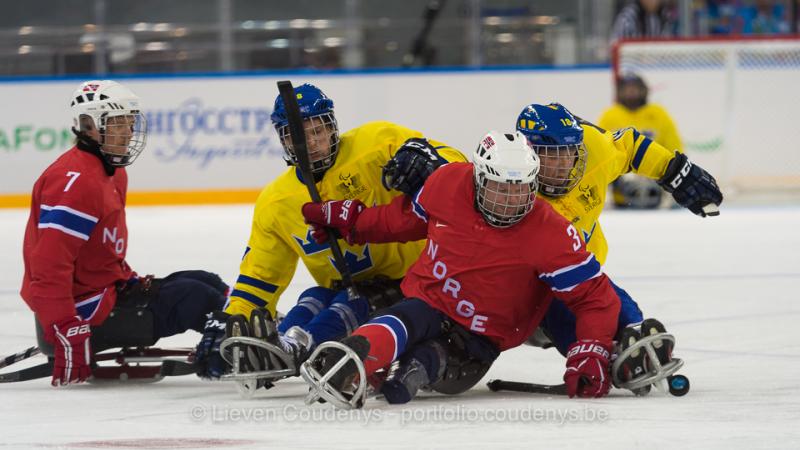 Rolf Einar Pedersen
Ice Sledge Racing | Para Ice Hockey | Nordic Skiing
Pedersen is a leader for Norway and relied on to put pucks in the back of the net.
Pedersen and Norway barely squeaked into qualifying for Sochi 2014. They started off the 2013 IPC Ice Sledge Hockey World Championships A-Pool with two straight loses before finally climbing the standings and defeating Italy for the fifth and final qualification spot given out at the World Championships.
At Vancouver 2010, Norway upset Canada in the bronze-medal game, winning 2-1. But Canada got their revenge at Sochi 2014, winning the bronze medal game to push the Norwegians into fourth.
In Goyang, South Korea, at the 2013 World Championships, Pedersen was kept relatively quiet, scoring three times in five games.
But in 2015, Norway made it into the bronze medal game of the World Championships. Despite losing 2-1 to Russia, the team took them to overtime.
Pedersen puts up all his points as a defenceman.
Pedersen is also no stranger to winning at the Paralympics no matter what the sport. In 1988, he won silver and two bronze in ice sledge speed racing and in 1992, captured gold in cross country skiing.