Imagen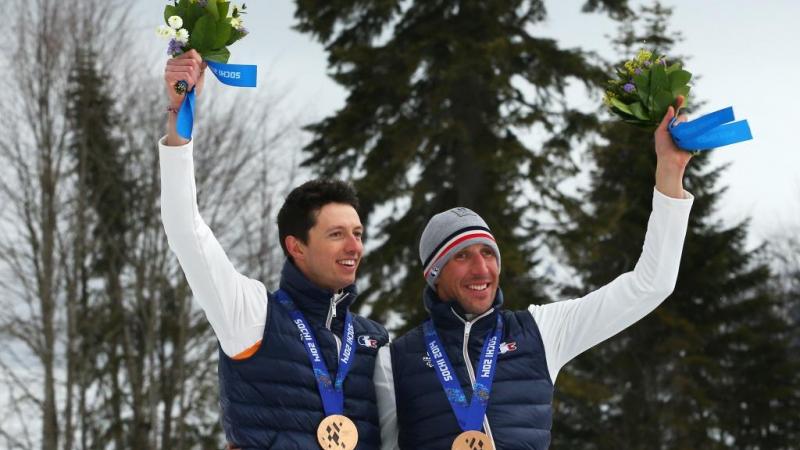 Thomas Clarion
Nordic Skiing
Part of a group of French skiers reaching their peak in recent seasons, Thomas Clarion won his first major international medals with two bronzes at Sochi 2014.
He followed that up a year later with gold and silver at the 2015 World Championships in Cable, USA.
After working with new guide Antoine Bollet last season, he reached the No.3 spot in the overall men's cross-country visually impaired rankings.
Clarion lost his sight at the age of 20 but was already a keen skier, having being inspired by the gold-medal winning French women's relay team from the Tignes 1992 Olympic Games.
"After losing my sight, I turned to my sporting activities as if I needed them to cope," Clarion said. "Over the years, this 'need' was transformed into a pleasure, and it was from this moment that I was able to develop myself through competition."
He will be aiming to further develop in 2017 as he goes for gold at the World Championships in Finsterau, Germany.
Photo Gallery
Imagen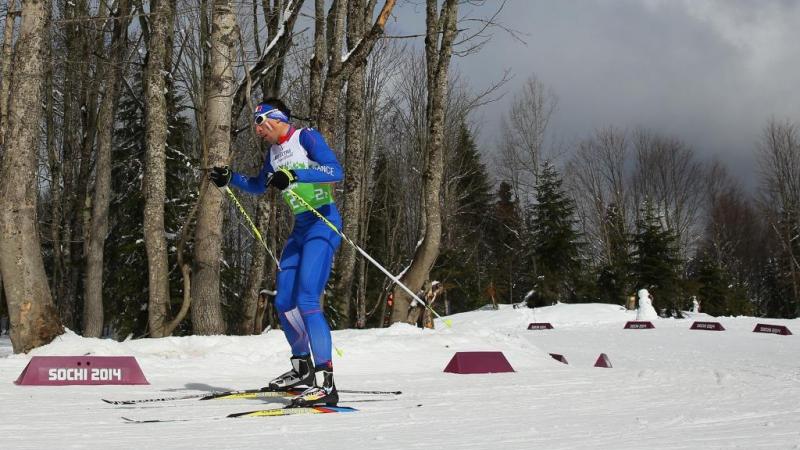 Results
IPC Nordic Skiing World Championships Solleftea (Solleftea, Sweden)

| Event | Medal | Unit | Date | Rank |
| --- | --- | --- | --- | --- |
| Men's Long Distance - Free Style VI | | Final | 2013-02-27 | 6 |
| Men's Short Distance VI | | Final | 2013-02-28 | 6 |
| Men's Middle Distance VI | | Final | 2013-03-01 | 12 |
| Men's Long Distance VI | | Final | 2013-03-03 | 13 |
| Men's Middle Distance - Classic VI | | Final | 2013-03-05 | 6 |
2015 IPC Nordic Skiing World Championships Cable (Cable, United States of America)

| Event | Medal | Unit | Date | Rank |
| --- | --- | --- | --- | --- |
| Men's Short Distance VI | | Race 1 | 2015-01-24 | 11 |
| Men's Long Distance - Free Style VI | | Race 1 | 2015-01-25 | 2 |
| Men's Sprint - Classic VI | | Race 1 | 2015-01-28 | 8 |
| Men's Middle Distance - Classic VI | | Race 1 | 2015-01-31 | 5 |
| Open Relay | | Final | 2015-02-01 | 1 |
2017 IPC Nordic skiing World Championships Finsterau, GER (Finsterau, Germany)

| Event | Medal | Unit | Date | Rank |
| --- | --- | --- | --- | --- |
| Men's Sprint - Free Style VI | | Final | 2017-02-12 | 3 |
| Open Relay | | Final | 2017-02-15 | 1 |
| Men's Long Distance - Classic VI | | Final | 2017-02-16 | 5 |
| Men's Middle Distance - Free Style VI | | Final | 2017-02-19 | 2 |