Imagen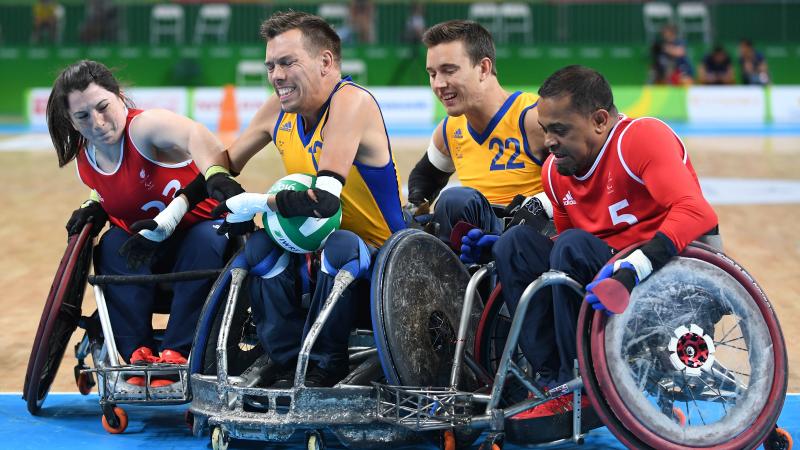 Tomas Hjert
Wheelchair Rugby
Tomas Hjert was a former able-bodied ice hockey player in Sweden who switched to wheelchair rugby after becoming paralysed from the chest down when he was injured during a game on the ice.
Then 20 years old, the incident was highlighted a lot in the media as Hjert had to be taken by an ambulance to the hospital, where he remained for seven weeks.
He then took up wheelchair rugby during his rehabilitation period and stuck with it, becoming one of Sweden's rising stars. He helped them to win the 2011 European Championships and finish sixth at the London 2012 Paralympic Games.
Hjert played an important role in Sweden's qualification for Rio 2016, which saw it edge out Scandinavian rivals Denmark in the semi-finals to book their ticket to the Paralympics.
Unfortunately, Sweden could only muster one victory at Rio 2016, which came against France in the pool phase, before losing the fifth and sixth place playoff to European champions Great Britain.
Hjert, a 2.5 player, and was also part of the young Swedish team that finished seventh at the 2014 IWRF World Championships in Odense, Denmark.
Photo Gallery
Imagen