A year in review by IPC Athletes' Council Chairperson Chelsey Gotell
'The Athletes' Council led and facilitated 10 workshops to gather a better understanding on ways athletes from all nations could express their views on key subjects at the Paralympic Games, while respecting the Paralympic Movement's values and principles'
18 Dec 2020
Imagen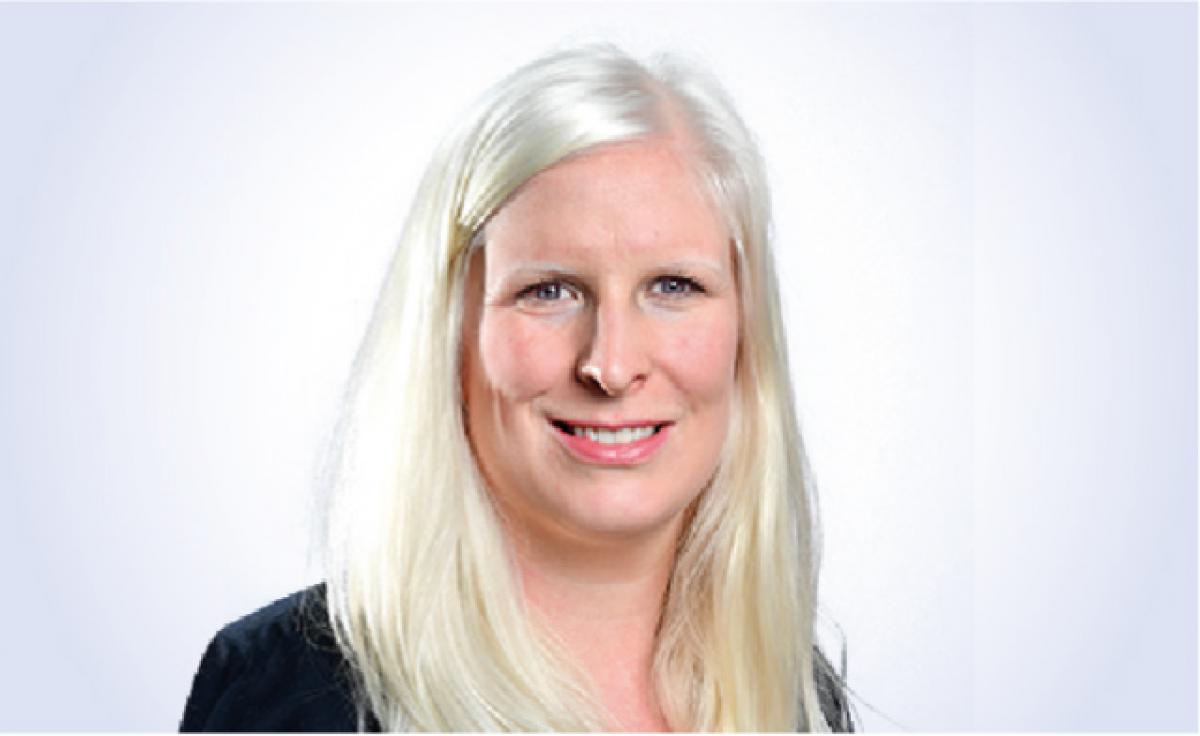 By IPC
Dear athletes,
Following an incredibly successful Athletes' Forum in November 2019, we started 2020 with a lot of excitement and anticipation for the Tokyo 2020 Paralympic Games, as well as the athlete-focused priorities we had on our agenda. We continued to see the athlete voice grow within the IPC membership, with both National Paralympic Committees (NPCs) and International Federations (IFs) taking on increased accountability for strong athlete representation within their organisations.
Impact of COVID–19 and Tokyo 2020 preparations
During the first quarter of the year, the COVID-19 global pandemic took hold.  There is absolutely no doubt that the pandemic has disproportionately impacted persons with disabilities, including the Para athlete community.  Today, we are grateful to be alive and the whole Athletes' Council offer our sincere condolences to all fellow athletes who lost their lives and those who lost their loved ones.
From a sporting perspective, athletes experienced severe disruption.  A historic first postponement of the Paralympic Games, issues with day-to-day training, access to training venues, multiple cancelled competitions and continued uncertainty regarding Tokyo 2020 qualification events and classification made 2020 a difficult year for all athletes.
Having received an update on preparations for Tokyo 2020 during December's IPC Governing Board meeting, I can assure all athletes that the IPC, Tokyo 2020 and all other key stakeholders are working night and day to ensure the Games go ahead and that the health and safety of athletes is the number one priority.  The Games may look and feel a little different, but what is important is that they will take place in a safe and secure environment which gives all athletes something to aim for in 2021.  With uncertainty still around the 2021 sporting calendar, the IPC is also planning for every possible scenario with regards to qualification and classification and is consulting with the Athletes' Council along the way.
With so much uncertainty throughout 2020, the pandemic has brought our Paralympic and Para athletes together in a whole new way, once again reinforcing our resilience as a community. I strongly believe that we will emerge stronger and more unified as an athlete community and as a movement.
As an Athletes' Council, we also experienced a shift from in-person activities and meetings to virtual meetings. We adapted and conducted our business virtually ensuring the athlete voice is kept at the heart of the Paralympic Movement. Certainly, several in-person activities we had planned were affected and could not be implemented in 2020.
Athletes' Council elections postponement
With the Tokyo 2020 Paralympics taking place in 2021, the Athletes' Council elections - with six seats up for grabs - were also postponed to when the Games will take place. The nomination process for the elections will re-open again early in 2021 and I encourage all eligible and interested athletes to put your names forward through your NPCs.
Governance review - athlete engagement
In April 2018, the IPC launched a review of its governance structures and has since published two proposals outlining reforms it wishes to make.  I am pleased that throughout the process, athletes, in particular at the IPC Athletes' Forum and via surveys, have had an opportunity to contribute their views in relation to future athlete representation models and athlete wellbeing.
Thank you to all athletes who have contributed to the consultation process so far. All feedback has been collated and considered in the latest IPC Governance Review proposal which can be found here.  We continue to be a part of this process and we encourage you to ensure your voice is heard through your NPC, IF or the IPC Athletes' Council.
Paralympians' Post-nominal letters
At the 2019 General Assembly a motion was approved to honour Paralympians with post-nominal letters in recognition of the work athletes put in to compete at the highest level.  Since then, we have worked with athletes to determine what those post-nominal letters will be and the eligibility criteria thereof.  We will launch this project during the first quarter of 2021 and would like to encourage all Paralympians to apply to use these post-nominals.
Athlete representation and networking
In 2020 the Council focused on strengthening athlete representation within the IPC's members and continued promoting two-way communication amongst athlete representatives and the larger athlete community. We also held quarterly conference calls with the global network of athlete representatives to ensure that the athlete community was updated on key subject matters and issues.  These calls have been warmly received.
Athlete consultation process on athletes' expression at the Paralympic Games
The Athletes' Council led and facilitated 10 workshops to gather a better understanding on ways athletes from all nations could express their views on key subjects at the Paralympic Games, while respecting the Paralympic Movement's values and principles.
From these discussions, we learned that the strong majority of athletes were unaware of the freedoms the current rule allows, how it functions to protect athletes from outside influences and how it works to ensure the main focal point of the Games is sport and the amazing athlete accomplishments.
The next steps for the IPC Athletes' Council will be to conduct a follow-up survey with the global athlete community so that we can continue gathering their views.
By late February 2021, we will present to the Governing Board our final recommendations, which we hope will provide a solution that works for athletes of all nations and protects the values and integrity of the Games.
Athletes' Council Vice Chairperson
In May 2020, Elvira Stinissen stepped down from her role as the IPC Athletes' Council Vice Chairperson following the growth of her family. In June 2020, Kurt Fearnley was elected her successor.
Mental Health Hotline at the Olympic and Paralympic Games
Attending and participating in the Paralympic Games brings pressure and stress in several areas. The IPC Athletes' Council is excited to announce that the IOC's mental health hotline will be extended to Paralympians two weeks prior to and six months after both the Tokyo 2020 and Beijing 2022 Paralympics.  There will be mental health experts offering support to athletes in more than 200 countries.  This was spearheaded by the IOC Working Group on Mental Health to which our fellow Paralympian, Dr. Cheri Blauwet, is a valuable member of. We encourage athletes to take advantage of this resource.
World Anti-Doping Agency (WADA)
Within the fourth strategic pillar of the IPC Athletes' Council strategy we made a commitment to work on building a stronger relationship with WADA to advocate for, and align, the needs of Para athletes when it comes to anti-doping. This included working on strengthening the relationship with the WADA Athlete Committee to which I was appointed in March 2020.  Since then we have been able to enhance the synergies between the two athlete groups and underlying athlete programming within WADA that is specific to the Paralympic movement.
Overall, I think we are glad that 2020 is coming to an end.  The year ahead is possibly the busiest ever for the Paralympic Movement with Tokyo 2020 and Beijing 2022 taking place within six months of each other, and the IPC General Assembly set for December. It is also likely to be the most exciting and productive year yet with Tokyo 2020 set to reach record global TV audiences.
Although 2021 will still carry lots of uncertainty due to the pandemic, what is certain is the IPC Athletes' Council will continue to build the athlete voice within the Paralympic Movement, ensuring the views of the athlete community are heard at all levels.
Happy New Year to you all.
Chelsey Gotell
IPC Athletes' council Chairperson