Imagen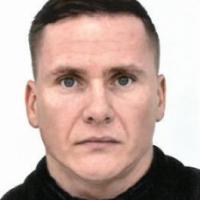 Biography
Impairment information
Type of Impairment
Spinal Cord Injuries
Origin of Impairment
Congenital
Further personal information
Family
Partner Victoria, daughters Ronie and Tillia, sons Mason and Lenny [2016]
Occupation
Athlete, Coach
Sport specific information
When and where did you begin this sport?
He took up wheelchair racing at age eight.
Why this sport?
His first experience of Para athletics was in the London Mini Marathon. "I didn't have a racing wheelchair so I raced in a standard day chair. I think I impressed everyone, including myself, with how well I did. I'd found my sport and there was no looking back."
Club / Team
Weir Archer Academy: London, ENG
Name of coach
Jenny Archer [club], GBR
General interest
Nicknames
The Weirwolf (weirarcher.co.uk, 28 Apr 2020)
Hero / Idol
British politician Winston Churchill, British middle distance runner Sebastian Coe, British Para swimmer Chris Hallam, Swiss wheelchair racer Heinz Frei, US boxer Muhammad Ali. (paralympic.org, 30 Aug 2015)
Injuries
A foot infection meant he had to withdraw from the 2019 Boston Marathon in the United States of America. (standard.co.uk, 26 Apr 2019)

He sustained minor injuries and a concussion after he was involved in a car accident in December 2018. He was unable to train for a month. (thesun.co.uk, 25 Apr 2019; athleticsweekly.com, 27 Apr 2019)

He withdrew from the 2014 European Championships in Swansea, Wales, because of an arm injury he sustained while racing at the 2014 Commonwealth Games in Glasgow, Scotland. (paralympic.org, 18 Aug 2014)

He had glandular fever in early 2008, which ruled him out of competition for several months. (bbc.co.uk, 13 Apr 2008)
Sporting philosophy / motto
"I like to get beaten sometimes as it gives you the drive to train harder." (bbc.co.uk, 28 Jun 2013)
Awards and honours
He was honoured at the 2018 Spirit of London Awards, in recognition of his achievements at the London Marathon. (weirarcher.co.uk, 15 Oct 2018)

The Kingsmeadow Athletics Stadium in London, England, was renamed the Weir Archer Athletics and Fitness Centre in October 2017, in recognition of his and coach Jenny Archer's achievements in the sport. (the3scribblers.wordpress.com, 13 Oct 2017)

He was inducted into the Stoke Mandeville Hall of Fame in October 2014 and in the same year received an Honorary Doctorate of Science from Kingston University London in England. (paralympic.org, 09 Oct 2014; kingston.ac.uk, 14 Nov 2014)

He was named Best Male at the 2013 International Paralympic Committee [IPC] Awards Ceremony. (insidethegames.biz, 23 Nov 2013)

In 2013 he was inducted into the Great North Run Hall of Fame after winning the event four times. The race is held annually in Newcastle, England. (insidethegames.biz, 14 Apr 2013)

In January 2013 he was made a Commander of the Most Excellent Order of the British Empire [CBE]. (paralympic.org, 28 Feb 2013)

He received the Freedom of the London Borough of Sutton in 2009 and won BBC London's Disabled Athlete of the Year award for 2008. (suttonguardian.co.uk, 24 Dec 2009, 31 Dec 2008)
Impairment
He was born with a spinal cord transection that prevents him from using his legs. "My spinal cord was severed. I've got some feeling in my lower half, but cannot lock my legs or stand up at all. I needed five operations just to straighten my feet." (nhs.uk, 14 Sep 2012)
Other information
LEGACY
In April 2013 he and coach Jenny Archer launched the Weir Archer Academy with the aim of unearthing future Paralympic medallists. The academy is based at the Weir Archer Athletics and Fitness Centre in London, England, and focuses on helping athletes from south London. "I want this to be my legacy so that London [2012] is not just a one-off. There are literally thousands of potential athletes out there who are just waiting to be discovered and I want to help with that." (weirarcher.co.uk, 28 Apr 2020; bbc.co.uk, 05 Apr 2013)

MENTAL HEALTH
In 2017 he sought treatment for depression, which he said has affected him since childhood. The effects of the condition were intensified by the pressure he felt at the 2016 Paralympic Games in Rio de Janeiro to replicate his success at the 2012 Games in London. "It proved a real help and a turning point. We went back through my life and realised I had issues stemming from childhood over the fact I was angry about being disabled. I feel like the old Dave again. I want to be positive not just for myself, but for my academy. I don't want them to see this negative person who was in Rio and afterwards, being bitter, moody and horrible. They are looking up to me. I just want to be a voice for people who are in that dark hole. They can climb back out and do well in themselves. When people get depression you think, 'You're all right', but once you get it yourself you realise how deep that hole can get. I think you just have to find the right balance of knowing yourself, going to talk to people, but the first thing is to be open with people if you're really struggling." (telegraph.co.uk, 13 Jun 2017; bbc.co.uk, 12 Sep 2018; athleticsweekly.com, 10 Oct 2020)

INTERNATIONAL RETIREMENT AND RETURN
He retired from competition after the 2017 Anniversary Games in London, but announced his intention to return in September 2018 with a view to competing in the marathon at the 2020 Paralympic Games in Tokyo. He had previously announced his retirement from the British Para athletics team following the 2016 Paralympic Games in Rio de Janeiro, and claimed at the time he had been accused of not performing to the best of his ability. "It took me a long time to get over. I was very bitter about what happened in Rio. I said I'd never wear the vest again. I'm going back on my word, but if I can still deliver and win a medal like I think I can, then why not?" (bbc.co.uk, 12 Sep 2018; telegraph.co.uk, 13 Jun 2017, 27 Jan 2017; theguardian.com, 23 Apr 2017)
Results
IPC Athletics World Championships Assen 2006 (Assen, Netherlands)

| Event | Medal | Unit | Date | Rank |
| --- | --- | --- | --- | --- |
| Men's 1500 m T54 | | Heat 1 | | 1 |
| Men's 1500 m T54 | | Final Round | | 1 |
| Men's 4x100 m T53-54 | | Heat 3 | | 4 |
| Men's Marathon T54 | | Final Round | | 9999 |
| Men's 1500 m T54 | | Heat 5 | | 1 |
| Men's 400 m T54 | | Final Round | | 1 |
| Men's 400 m T54 | | Heat 1 | | 1 |
| Men's 400 m T54 | | Heat 1 | | 1 |
| Men's 200 m T54 | | Final Round | | 2 |
| Men's 200 m T54 | | Heat 1 | | 1 |
| Men's 200 m T54 | | Heat 3 | | 1 |
| Men's 100 m T54 | | Final Round | | 1 |
| Men's 100 m T54 | | Heat 1 | | 1 |
| Men's 100 m T54 | | Heat 4 | | 1 |
IPC Athletics World Championships Villeneuve d'Ascq 2002 (Villeneuve d'Ascq, France)

| Event | Medal | Unit | Date | Rank |
| --- | --- | --- | --- | --- |
| Men's 400 m T54 | | Final Round | | 5 |
| Men's 400 m T54 | | Heat 1 | | 4 |
| Men's 200 m T54 | | Final Round | | 5 |
| Men's 200 m T54 | | Heat 1 | | 3 |
2011 IPC Athletics World Championships (Christchurch, New Zealand)

| Event | Medal | Unit | Date | Rank |
| --- | --- | --- | --- | --- |
| Men's 800 m T54 | | Heat 2 | 2011-01-22 | 1 |
| Men's 800 m T54 | | Final | 2011-01-23 | 1 |
| Men's 5000 m T53/54 | | Heat 2 | 2011-01-24 | 2 |
| Men's 1500 m T53/54 | | Heat 2 | 2011-01-25 | 1 |
| Men's 1500 m T53/54 | | Final | 2011-01-26 | 1 |
| Men's 5000 m T53/54 | | Final | 2011-01-27 | 1 |
| Men's Marathon T53/54 | | Final | 2011-01-30 | 9999 |
IPC Athletics 2015 World Championships (Doha, Qatar)

| Event | Medal | Unit | Date | Rank |
| --- | --- | --- | --- | --- |
| Men's 1500 m T54 | | Heat 1 | 2015-10-23 | 8 |
| Men's 1500 m T54 | | Final 1 | 2015-10-24 | 2 |
| Men's 5000 m T54 | | Heat 2 | 2015-10-25 | 10 |
| Men's 5000 m T54 | | Final 1 | 2015-10-26 | 7 |