Imagen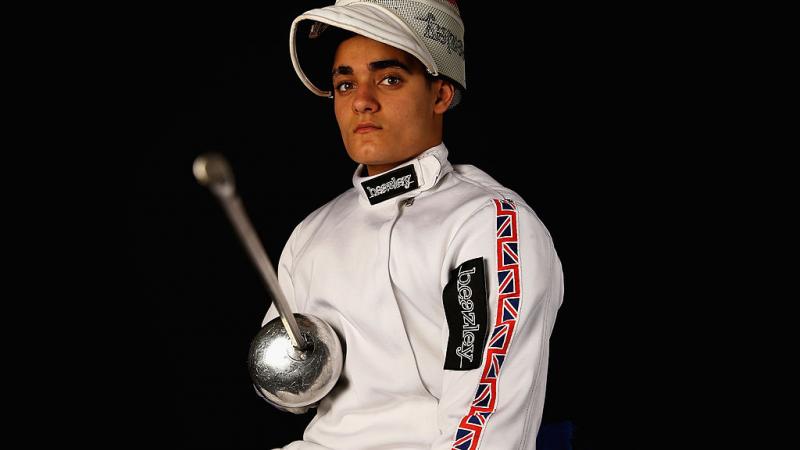 Dimitri Coutya
Wheelchair Fencing
Dimitri Coutya has commanded great respect in the men's foil and epee category B competitions since his teenage years. Now at 22, Coutya has given himself even more leverage as the No. 1 ranked athlete in both his events.
He captured his first European Championship title last September in the men's epee and finished with bronze in the foil.
Coutya landed his first major gold at the 2017 World Championships in Rome, Italy; a major feat since joining the senior circuit in 2014.
His achievement at Rome 2017 came a year after he made his Paralympic debut at only 18 years old at Rio 2016, where he finished fifth in the epee and seventh in the foil.
Coutya's Rio campaign saw an uprise when he won his first senior World Cup gold in the men's epee category B event in Montreal, Canada, in May 2015.
Coutya's place as one of the sport's hottest prospects for Rio 2016 was confirmed when he won gold in the same competition at the World Cup in Warsaw, Poland, two months later, beating Brazil's London 2012 foil category B gold medallist Jovane Silva Guissone to take the title.
A place among the world's wheelchair fencing elite was cemented with a silver medal in the foil category B contest at the 2015 World Championships in Eger, Hungary.
Podium places and victories against the sport's biggest names became commonplace for Coutya in 2016, a year he said was extremely valuable for his development.
In 2009, Dimitri took up fencing as a games option, with club sessions twice a week. He was noticed by national coaches at small competitions, and they suggested he start to train at wheelchair fencing camps alongside the British national team.
His first competition on the domestic calendar was the 2009 Chichester Open, where he won bronze, and he has continued to improve exponentially since.