Imagen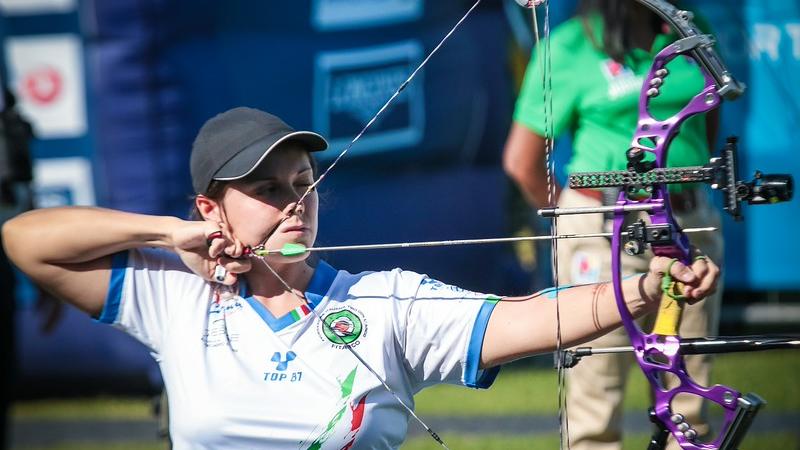 Italy's Eleonora Sarti started her archery career in 2013 by winning a team bronze medal at the World Championships in Bangkok, Thailand.
In just two years' time, Sarti has become world No. 1 and won gold in the women's compound open at the 2015 World Archery Para Championships in Donaueschingen, Germany.
The 29-year-old had already collected a pair of bronze medals in the team and mixed team events.
"I was very nervous, particularly on the last arrow – as I knew that arrow would decide whether I won gold or not," said Sarti. "Right now, I still don't realise I won with that shot."
She beat Paralympic silver medallist Mel Clarke in the semi-finals and set up a gold medal final with China's Lin Yueshan, ranked fourth and the dispatcher of the top seed, Kim Misoon, in the previous round.
Holding just a single point advantage heading into last series, Sarti found the middle again. She shot a nine after Yueshan opened with an eight – to extend her lead to two – then neither archer missed the middle. Eleonora shot her last arrow of the match needing a nine to win, and put it into the 10.
Sarti went into the World Championships as a world record holder after she had broken the old one at a para archery world ranking event in May in the Netherlands. She scored 675 points on 72 arrows at 50 metres, beating the former mark of 665 shot by Germany's Karina Granitza by 10 points.
After the most successful year in her career so far, the Italian is now the one to beat at the Rio 2016 Paralympic Games.
Photo Gallery
Imagen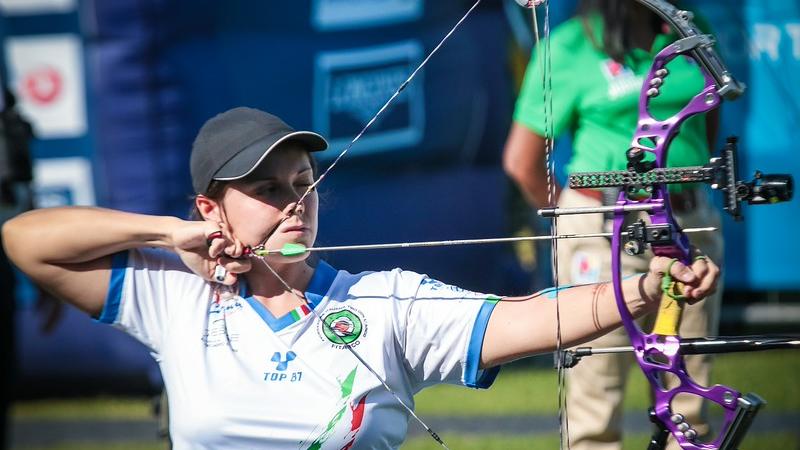 Imagen