Imagen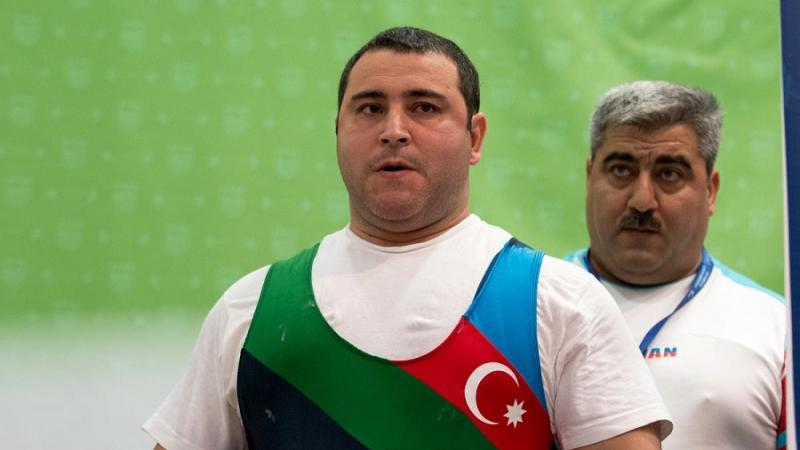 Elshan Huseynov
Powerlifting
Elshan Huseynov has never won a Paralympic gold, despite two attempts.
Huseynov's first Paralympic Games came in Beijing in 2008 in the men's up to 90kg. Four years later at London 2012 he finished just out of the medals in fourth place in the up to 100kg.
He has however tasted podium success at the World and European Championships. At both the 2010 and 2014 Worlds he left with bronze and at the Euros in 2013, he claimed the title having moved up to men's up to 107kg.
But in 2015, Huseynov really came to life.
At the 2015 Asian Open Championships in Almaty, Kazakhstan, he won gold with a new world record of 243kg.
Then at the European Open in Eger, Hungary, Huseynov once again showed the world why he is the man to watch.
Heading into the competition, rival Pavlos Mamalos of Greece was the favourite. As the reigning world champion everyone expected him to win.
Huseynov looked to be off the boil during the face-off, only managing to complete one successful lift compared to Mamalos' two.
But then Huseynov decided to go for broke and attempt a new world record with a fourth round haul. He was successful, adding 1kg onto his own world best from Almaty and bringing his world record count to two for the season.
He did not compete at Rio 2016 but in 2017 will get the chance to face Mamalos at a major international competition, when the World Para Powerlifting Championships take place in Mexico City.
Photo Gallery
Imagen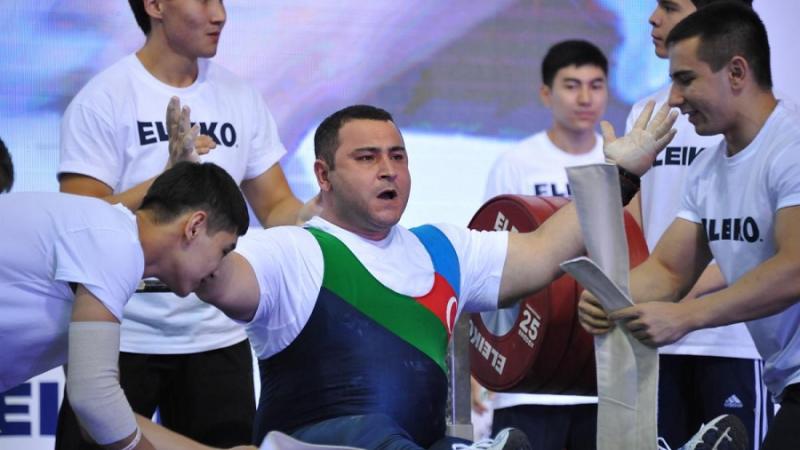 Results
2010 IPC Powerlifting World Championships (Kuala Lumpur, Malaysia)

| Event | Medal | Unit | Date | Rank |
| --- | --- | --- | --- | --- |
| Men's Up to 100.00kg | | Final | 2010-07-29 | 9999 |
2014 IPC Powerlifting World Championships (Dubai, United Arab Emirates)

| Event | Medal | Unit | Date | Rank |
| --- | --- | --- | --- | --- |
| Men's Up to 107.00 kg MD | | Final | 2014-04-11 | 3 |
Mexico City 2017 World Para Powerlifting Championships (Mexico City, Mexico)

| Event | Medal | Unit | Date | Rank |
| --- | --- | --- | --- | --- |
| Men's Up to 107.00kg | | Final | 2017-12-02 | 4 |
Nur-Sultan 2019 World Para Powerlifting Championships (Nur-Sultan, Kazakhstan)

| Event | Medal | Unit | Date | Rank |
| --- | --- | --- | --- | --- |
| Men's Up to 107.00kg | | Final | 2019-07-18 | 7 |