Ghana ChangeMaker helps parents, children through sport
Francis Amedor from the Ghana Society for the Physically Disabled has helped to establish new projects, in partnership with the Danish Paralympic Committee, which have helped children and their parents not only to play sport but with equipment, legal rights and equality for people with impairments.
31 Mar 2014
Imagen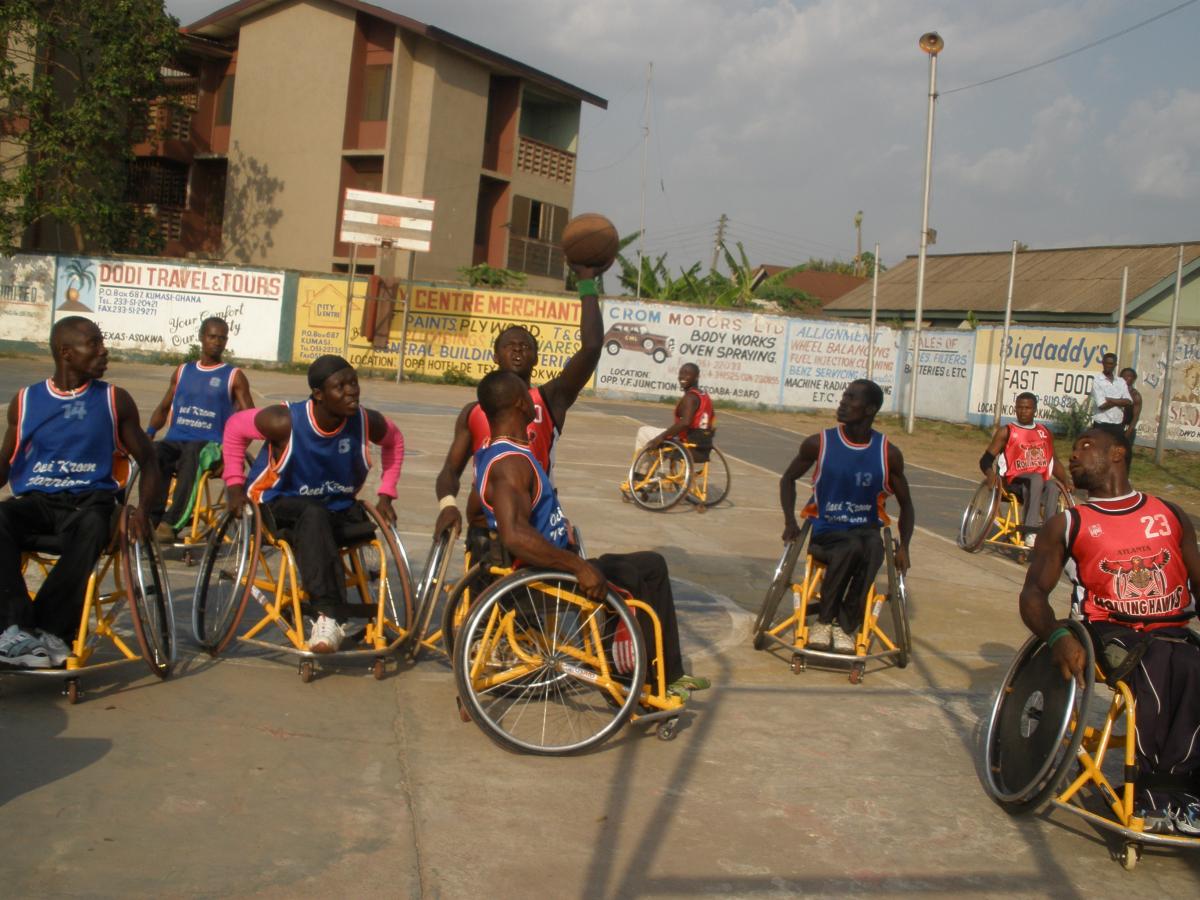 ⒸDanish Paralympic Committee
By Danish Paralympic Committee
Francis has really made a difference for not only himself but first for all children with impairments through sport.
We (Danish Paralympic Committee) met 42-year-old Francis Amedor from Ghana for the first time in Spring 2006 at a workshop in Accra where he joined adapted sport. Francis lost his arm at the age of seven in a harvest machine accident.
At the end of the workshop he became part of a working group which would be our partner on behalf of the Ghana Society for the Physically Disabled (GSPD). At the time Francis was already familiar with Mohammed Aziz, a key person in working to prepare a new application for the coming year. The aim of this was to partly set up a new workshop in Kumasi and as a part of this to prepare a sports wing in GSPD.
This led to his engagement in Kumasi among children with all kinds of impairments. Here, together with resources of parents and volunteers, an outreach programme was set up whose aim was to give the children an opportunity to talk about all kinds of challenges associated with having a child with an impairment.
As the programme evolved, it was clear the need for sporting opportunities was only a small part of what was lacking in daily life. Through the registration of more than 300 children there was truly a need for schooling, a lack of equipment and parents' rights according to legislation and ordinary acceptance in local society.
The programmes are still running on a smaller scale but the results have inspired the children's programme which we have set up in Ghana together with GSPD. GSPD are a member of this umbrella organisation where we try through sport, play and games to put focus on the needs of children with impairments and their parents. There are activities in eight out of ten regions in Ghana and Francis is the co-ordinator in Ashanti in the region of Kumasi. We had a workshop in autumn 2013 and Francis played a role in our decision to apply for an extension.
Francis Amedor was awarded with a prize from the Danish Paralympic Committee for his work. The prize money is now paying for a part of his stay at University in Kumasi.
Francis has really made a difference for not only himself but first for all children with impairments through sport.
To mark the United Nations International Day of Sport for Development and Peace, the development arm of the IPC, the Agitos Foundation, is publishing stories where sport has helped to change lives or societies as part of the ChangeMakers campaign.
From 30 March until 13 April, stories will be posted on Paralympic.org and on the Agitos Foundation's newly launched Facebook and Twitter pages.
Like or follow them to keep up to date with the latest news on the development of para-sport.