"I've been waiting a long time": badminton star Choong is now a full-time athlete
It's all-change for British Para badminton player Rachel Choong, and she is embracing every opportunity and challenge
02 Nov 2022
Imagen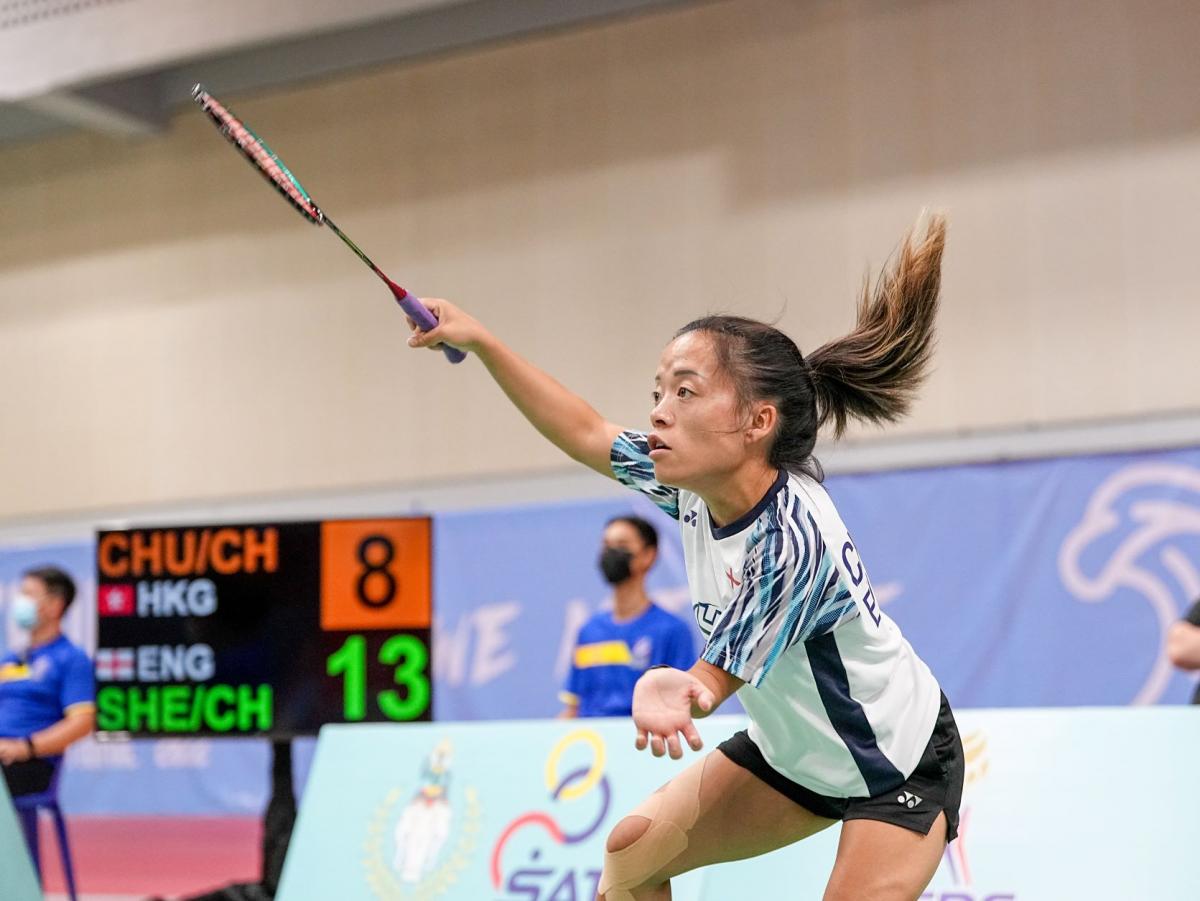 ⒸBWF/Parabadmintonphoto
By AMP Media | For IPC
Rachel Choong may have spent more than a decade at the very top of her sport, winning a staggering 10 Para badminton world and nine European titles since 2008, but only in the past few months has she known what it is like to be a modern professional athlete. 
It is a remarkable reality and one that is further underlined when Choong reveals the details of the transformation that has taken place in her life. 
"I was doing 10 to 12 hours on court (per week) and now I am doing 20 hours (per week) on court. And it was two hours in the gym per week and now it's five to six hours in the gym," the 28-year-old explained. 
A lifestyle change
The catalyst for change was the announcement at the end of 2021 that Choong's SH6 Para badminton class was being added to the programme for the Paris 2024 Paralympic Games. That in turn meant that at last Choong was eligible to join the GB Sport Programme in April this year. 
"It's a huge lifestyle change for me," said the short of stature athlete who worked in an Asian supermarket from the age of 16-19 years old to support her sporting career before taking other jobs. 
"It was a bit of a catch-22. You had to work to earn the money to go to training and travel to tournaments but then you needed to not be working to do your training and go to tournaments."
It was so tough to balance her life on and off the court that in 2019 the world championships were the only event Choong competed in. Incredibly she still won women's doubles and mixed doubles gold plus silver in the women's singles. 
But with the standard in the SH6 women's singles event "drastically improving" Choong is so grateful for the funding she now receives. 
"I've noticed in my movement and in my strength around court an improvement (already). Being able to hold lunges and things like that and get a little bit faster and stronger. I feel a bit more solid while moving. They are the foundation blocks to being a good badminton player," Choong said. 
She also revealed that her body is still not used to the rigours of training full-time and competing in an unprecedented five or six tournaments already this year. 
"With me being new to the programme we are still trying to figure out what my potential is and what I may be capable of," she added. 
Embracing new opportunities
The excitement of such a statement is not lost on her. With this year's world championships taking place 1-6 November in Tokyo, Choong has a looming opportunity to test herself against one opponent in particular. 
"We've always had really good matches," Choong said of Carmen Giuliana Poveda Flores, the Peruvian who beat her in the gold medal match three years ago. 
"We met in the women's singles final in Canada (Canada Para Badminton International in Ottawa) earlier this year and it was another good match but she won that as well.
"But since joining the GB programme and going full-time at my training I can see a lot of improvements. So, I am hoping to improve on what I have done in the past two meetings with her," she said.
Choong is competing in the mixed doubles with Jack Shephard.
Part of a proactive family who were and still are a big part of their local Liverpool community, Choong grew up playing badminton against opponents who did not have impairments.
It is something she views as "key" in her "evolution" as a badminton player. Another critical part of her growth as a person came in 2020 when she finally found out why she is the only short of stature member in her family.
"It was strange. I'd been waiting for 25 years. It was interesting to know what makes me, me," she said of her diagnosis of 3M syndrome, a very rare condition. 
Now settled on and off the court, and inside and outside her body, Choong is ready for her ultimate opportunity: Paris 2024. 
"Of course I think about it and what it could mean and how I have been longing for this for a very long time," she laughed. "But I am trying not to let myself get overwhelmed by the idea."