Ice sledge hockey
A puck in ice sledge hockey reaches speeds of up to 130km/h!
14 Nov 2014
Imagen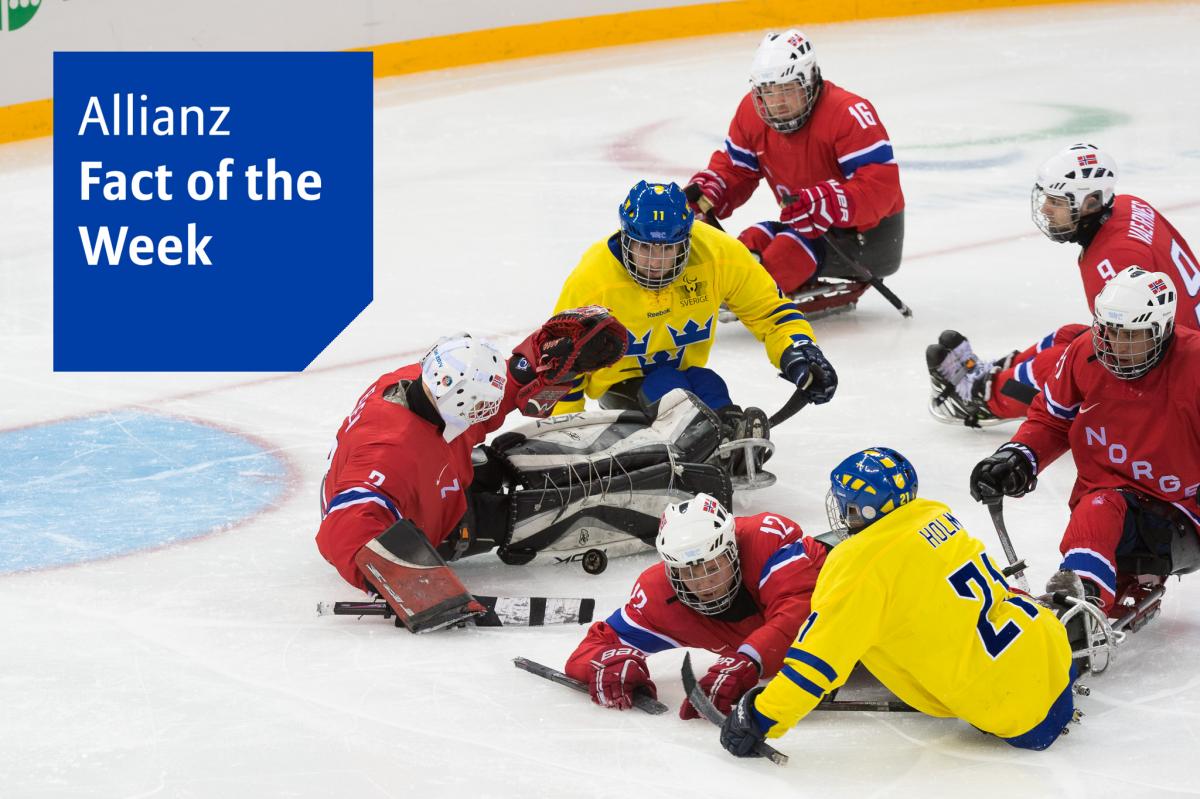 ⒸLieven Coundeys
Ice sledge hockey players use their two sticks for shooting as well as to push and speed-up. At one end, they have sharp metal picks that allow acceleration up to 21km/h. The picks are made of special hardened metal. The skates used in ice hockey are replaced by individually manufactured sledges, which are regulated in height, length and configuration.
Ice sledge hockey was invented in the early 1960s in Stockholm, Sweden at a rehabilitation centre. It is currently one of the most popular sports in the Paralympic Winter Games.
In ice sledge hockey there is only one sport class. Only athletes with an impairment in the lower part of their body that would prevent them from competing in able-bodied ice hockey are allowed to compete in ice sledge hockey. Players, for example, have amputations affecting their legs, stiffness of the ankle or knee joint, or a leg length difference of at least 7cm. Some players also have muscle weakness in their legs, for example due to paraplegia. All players must meet the impairment criteria to compete in ice sledge hockey, so that the impact of impairment on the competition outcome is minimised.