India's Manasi Joshi's resurgence, a boost for Asia in 2020
Asia stays on course for Asian Youth Para Games; Hangzhou 2022 Asia Para Games
24 Dec 2020
Imagen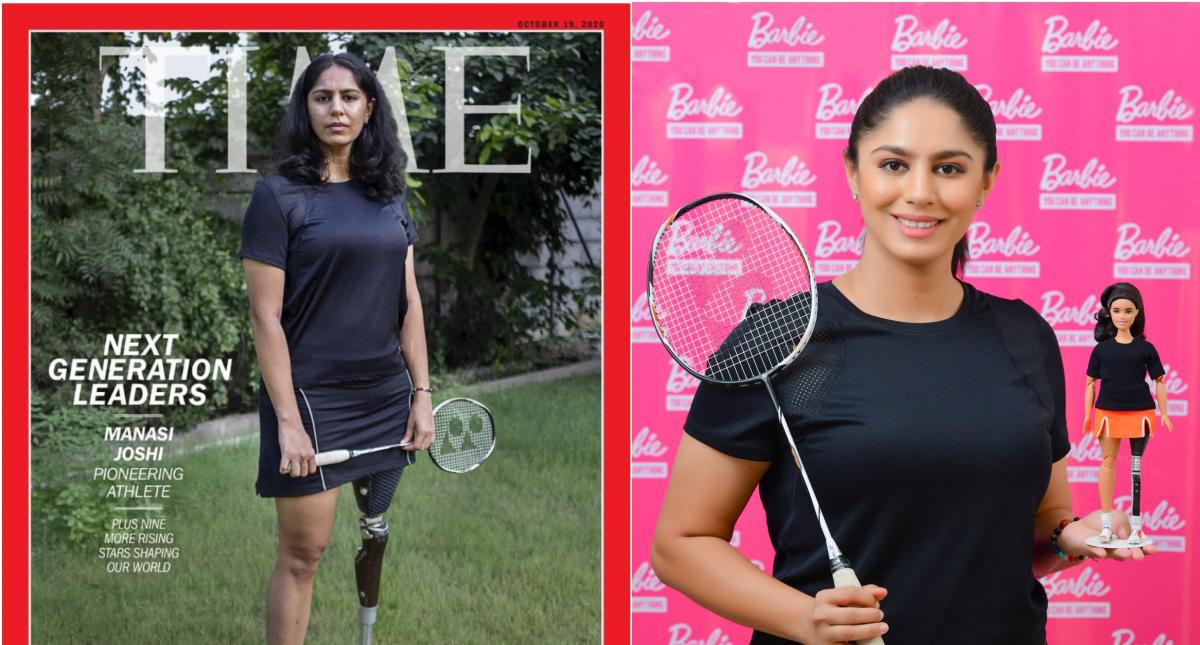 ⒸIPC
By IPC
Asia was all set to take centerstage in 2020 as Tokyo was geared up to host the Paralympic Games in the summer. But the COVID-19 pandemic brought sports action to a grinding halt, and with that came the postponement of the mega event as well.
Amid this pandemonium, India's Para badminton star Manasi Joshi's growing popularity graph remained the high point in Asia, this year. The reigning World Champion became the first ever Para athlete to feature in the TIME magazine's 2020 list of Next Generation Leader.
It was double delight for the star shuttler when she was honoured with a one-of-a-kind Barbie modelled to her likeness, on the occasion of 'International Day of Girl Child'.
Joshi was also featured on BBC's 100 Women of 2020 that included prominent women leaders making a difference across the globe.
"I am glad I got a voice because of my sport. I have been fortunate enough to use this voice to raise awareness about prosthetics, road safety, disability and inclusion.
"I hope that I keep inspiring the upcoming generation with my achievements. To be the first Para athlete to be recognised in this list as an advocate of rights for persons with disability in India, feels like a great achievement. I'm glad to be able to contribute to the Paralympic Movement in India through my sport and voice it is providing me," said Joshi.
Japan's Kunieda equals Vergeer's record
Shingo Kunieda made history at the Australian Open as he equalled Dutch Esther Vergeer's record of winning 44 wheelchair tennis Grand Slam titles. The Japanese beat Brit Gordon Reid 6-4, 6-4 in the men's final, also giving him his 10th Australian Open.
It was his 23rd singles Grand Slam, but first since Roland Garros in 2018. He also retained his position as the world No. 1.
"I don't care about (the) record. This is a big victory because I couldn't win a Grand Slam last year. Now my age is 35. The rivals are very young. Sometimes I was feeling I don't have any more chance to win a Grand Slam. So (I am) very happy, yeah," said Kunieda.
Rahman's sudden death a huge blow
The year, however, was also marred by the sudden demise of world's strongest Paralympian Siamand Rahman on 1 March.
The Iranian passed away in his hometown, Oshnaviyeh, at the age of 31, due to cardiac arrest.
Asian Paralympic Committee (APC) President Majid Rashed said: "Siamand's many achievements demonstrate what a superb athlete he was but away from the competition arena he was a lovely, gentleman who always had time for everyone. He has gone too soon and will be much missed by us all."
Hangzhou 2022 APG mascot unveiled
Despite the pandemic, the city of Hangzhou stayed on course for Hangzhou 2022 Asian Para Games set to take place from 9-15 October 2022.
The organisers unveiled the mascot 'Feifei' days after the slogan and the emblem were revealed.
The design of 'Feifei' is inspired by the motif of the 'Divine Bird' in the Liangzhu culture. The mascot is the fusion of Hangzhou's heritage and its drive for technological innovation, carrying the longing for harmonious co-existence between humans and nature. Legend has it that the 'Divine Bird' brings bliss. Therefore, she is also viewed as a messenger of joy and cultural distinction.
The slogan for the Asian Para Games - 'Hearts meet, Dreams shine'. 
ASEAN Para Games cancelled
The 10th ASEAN Para Games Philippines 2020, which ideally would have been a preparatory event ahead of Tokyo2020 Games, were cancelled due to the pandemic.
The 11th ASEAN Para Games 2021 is now scheduled to be held in Hanoi, Vietnam, in December 2021.
Asian Youth Para Games 2021 in Bahrain
The Asian Paralympic Committee (APC) has announced that the fourth Asian Youth Para Games will take place in the Kingdom of Bahrain from 1-10 December 2021.
An estimated 800 athletes under the age of 20 are expected to compete in nine sports: Para athletics, Para badminton, boccia, goalball, Para taekwondo, Para powerlifting, Para swimming, Para table tennis and wheelchair basketball.
AsianPC launch webinar series
A series of webinars designed to support the development of the Paralympic Movement in the Asian region were held by the APC during the pandemic.
Working with International Federations and International Disability Sport Organisations, the webinars were aimed at educating and informing Asian NPCs, athletes and future Asian Para Games organisers on various topics, including technical aspects of sports and classification and tips on bidding and hosting tournaments.
"We've been holding online meetings with each of our NPCs to understand the impact of COVID-19 and to establish how we can help them to hopefully emerge stronger. It's clear that the cancellation of many events and activities due to the pandemic has been disappointing and frustrating but we were determined to try to make the best of the situation.
"We therefore, have decided to turn this pause in the normal sporting calendar into a positive and to use the time to share knowledge and expertise with our membership and the webinar series is designed to do just that," said APC President Majid Rashed.
Para Sports Online Development Programme
The Paralympic Committee of India (PCI) organised a 16-day Para Sports Online Development Programme (Technical and Sports Science), for NPCs in South Asia focusing on basic fundamentals, technical and scientific aspects of various disciplines of Para sports. Over 300 participants took part in each of the sessions.
In Bhutan, the 1st webinar on mental health and motivational training during COVID-19 was organised by Nippon Sports Science University (NSSU), Japan. The webinar helped athletes to stay motivated and determined to reach Tokyo2020 with positive attitude and aptitude during the pandemic.
Bahrain to host West Asia Para Games
The West Asia Para Federation announced that the 3rd West Asia Para Games will be held in Bahrain from 18-26 February 2022, featuring seven sports – wheelchair basketball, goalball, Para badminton, Para athletics, Para powerlifting, boccia and Para table tennis.
APC Athletes Forum
The year summed up with the first ever APC Athletes' Forum held virtually on 2-3 December with over 130 athlete representatives from National Paralympic Committee (NPCs) across Asia meeting to share dialogue and ideas towards the future of the Paralympic Movement.
The Forum, which had the largest ever gathering of its kind in the region, took place on the UN's International Day of Persons with Disabilities and was co-hosted and supported by the South Korean Paralympic Committee (KPC) under the theme 'Together We Are Stronger'.