No. 8: Agitos Foundation strengthens Movement worldwide
Development arm of the International Paralympic Committee launches Grant Support Programme which gives 630,000 Euros to development projects across the world.
24 Dec 2013
Imagen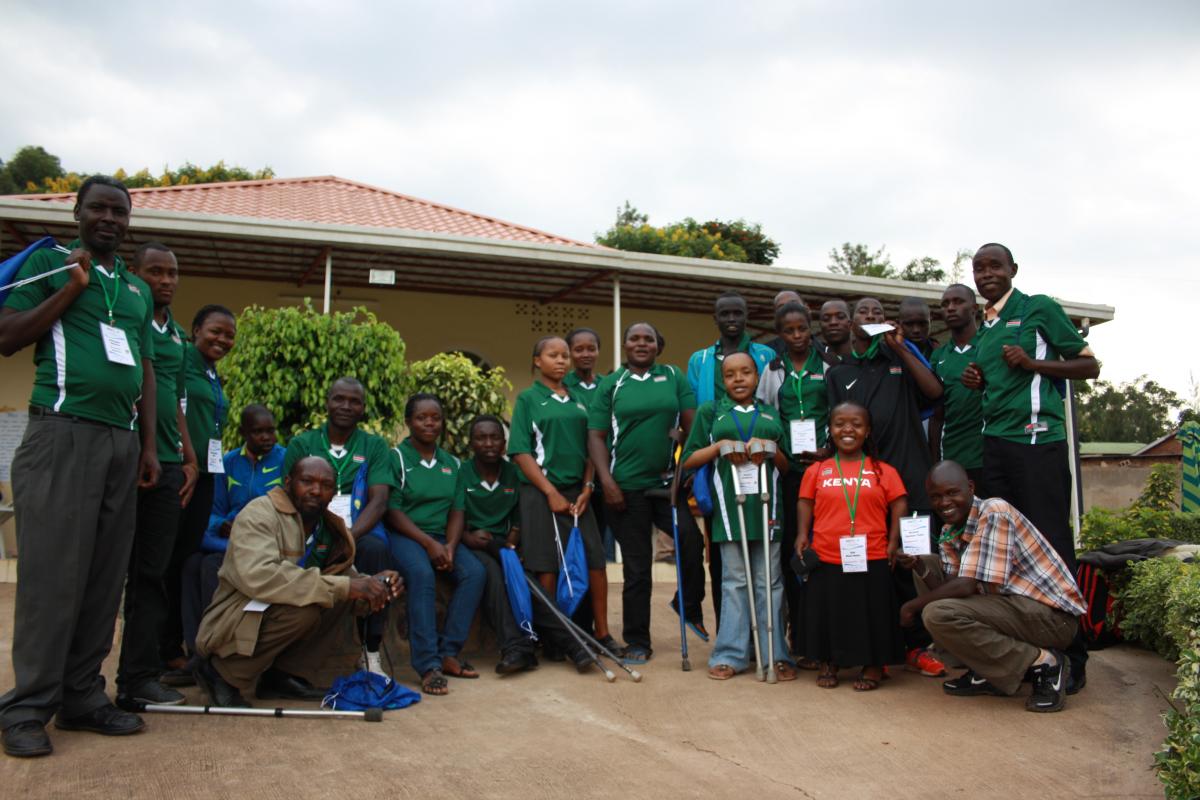 ⒸIPC
This year saw the launch of the very first Agitos Foundation Grant Support Programme, which gave 630,000 Euros to para-sport projects across the world.
Those that received funding ranged from making Boccia more accessible to a push towards involving more women in ice sledge hockey.
More than 30 National Paralympic Committees, International Federations and International Organisations of Sports for the Disabled in total are benefitting from this year's cash, with the programme set to be run again in 2014.
Never before has a funding programme within the Paralympic Movement been so far reaching and wide ranging, and the money and support is already having a huge impact.
In Iran, thousands of children and athletes took part in seven days of activities organised by the Iran National Paralympic Committee to raise awareness and increase participation in para-sport. The climax was a huge televised ceremony in the Azadi Sport Complex in Tehran where dignitaries gave speeches and a video about the Paralympic Movement was shown to 8,000 children and their families.
El Salvador National Paralympic Committee have launched a Paralympic School, which has seen around 40 children gather twice a week to practice para-sport. Due to the success of the project, the national institute of sport is now providing support to the school.
In New Zealand, the National Paralympic Committee will launch a talent identification programme in swimming to find more people that could compete in classifications for athletes with higher support needs.
Inas, the International Federation for athletes with an intellectual impairment, submitted a successful bid to involve more athletes in African countries.
Despite its size, there are currently few African nations in membership of Inas and few athletes registered to compete in the intellectually impaired classification. No athletes from Africa competed within the classification at London 2012.
Nick Parr, Inas Executive Director said: "We were delighted to learn that our application had been successful as it helps our work to ensure more athletes, from more nations, have the opportunity to enjoy and succeed in sport. Inas membership has grown to an all-time high this year and I hope that the project will enable us to support more nations to be inclusive of athletes with an intellectual disability."
Funds have also been used to support sports with combating doping.
IPC Powerlifting launched a campaign - Raise the Bar - to raise awareness and education of anti-doping which involves training seminars, not just for athletes, but for coaches and teams.
The first seminars took place at the 2013 IPC Powerlifting Asian Open Championships in Kuala Lumpur in November, with many people gathering to hear talks from respected members of the powerlifting community and take a WADA quiz. Going forward, a larger number of promotional items will also be available for the powerlifting community to show their support for anti-doping.
Activities will conclude at the 2014 IPC Powerlifting World Championships in Dubai, UAE, in April.
2014 will see the continuation of the Grant Support Programme in addition to the introduction of a number of other initiatives which will support the growth of para-sport around the world.
Updates and pictures from each of the funded projects are regularly available on the Agitos Foundation Twitter and Paralympic Games Facebook page as well as at the Agitos Foundation website.
Related Images