Para swimmers feeling 'Biutyful' in new Coldplay music video
Canada's Para swimmers Danielle Kisser and Tess Routliffe made a cameo appearance in the music video for Coldplay's 'Biutyful'
12 Aug 2022
Imagen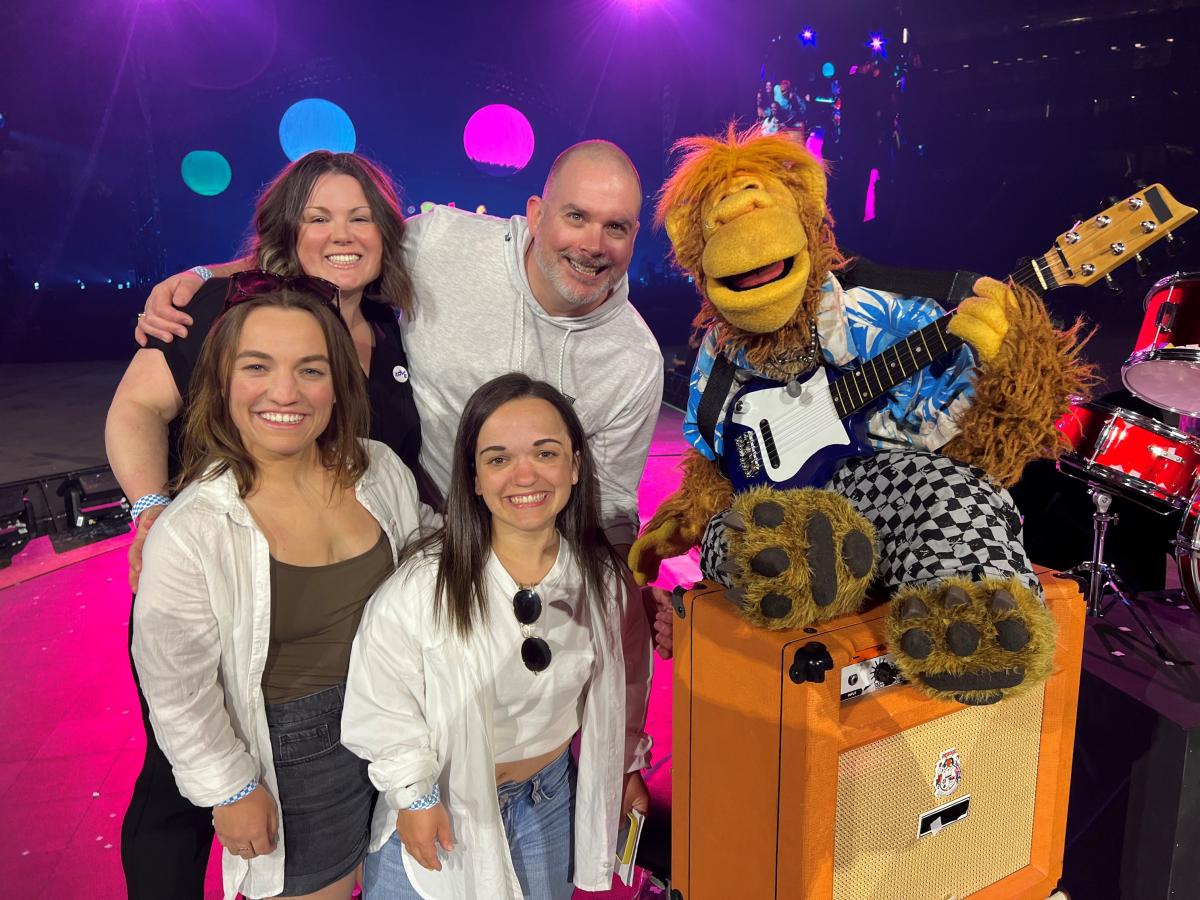 ⒸMat Whitecross
By Lena Smirnova | For the IPC
It is not often you spot someone you recognise in a Coldplay music video. Least of all, yourself.
Danielle Kisser and Tess Routliffe did just that.
The Canadian Para swimmers were training in Phoenix, USA when Mat Whitecross, long-time friend of Coldplay's frontman Chris Martin and the director of more than 10 Coldplay music videos, offered them a cameo appearance worthy in their latest production.
As it turned out, it was well worth missing the extra laps in the pool.
This Biutyful life
Whitecross knows Kisser from collaborating with her on the documentary series with the working title Rising Phoenix: Tokyo, which follows the journey of 12 Paralympians to the 2020 Paralympic Games amidst the Covid-19 pandemic. The series is a follow-up to the feature-length documentary Rising Phoenix. This award-winning documentary was released on Netflix in August 2020.
When Whitecross discovered that Kisser was training in Phoenix in May 2020, the same time as Coldplay were playing a concert there, he got four VIP tickets for her, teammate Routliffe, their coach and manager. 
After the concert, Whitecross asked Kisser and Routliffe to come near the stage where Coldplay's fictional puppet band, The Weirdos, was set to perform. 
There would be some filming, Whitecross told them. That was as much as they knew.
"It was a very vague understanding," Routliffe said. "We knew that there was going to be something different, but we had no idea what."
It was only when the cameras started rolling that the athletes realised they would be featured in a Coldplay music video.
"Mat brought us down onto the stage and introduced us to some of the puppets and the people and then put us right in front of the camera and then we just had to smile," Kisser said.
"We didn't know what the video was about at all. Mat just sent me a text and said 'Yeah, we're filming with puppets. It's a long story, I'll tell you about it later', and so we showed up and we're holding the sign and it was just really random. We didn't really know at the beginning what it was."
Kisser got her first glimpse of the storyline when a one-minute teaser of 'Biutyful' was featured on the USA late-night talk show with Jimmy Fallon. The full version of the video was released on YouTube in early July.
It chronicles the plight of puppet musicians who live in a society that casts them out as "non-humans". The puppets endure failed auditions and public mockery until they discover a community of similar beings and form a band.
Kisser and Routliffe appear at the 3:19-minute mark of the video, waving from the front row while The Weirdos – who have now become the "most popular band on earth" - perform onstage at a packed stadium. 
"When the full video came out, it was like, 'Oh, wow, this is actually quite deep'. It's a lot deeper than we were expecting," Kisser said.
"Seeing that it's about these puppets who are outcasts, who are a little different, who are just trying to make their way in the world, they want to do what they love and all of a sudden Tess and I get to be a part of that, which is a lot like Paralympic sport. Athletes with disabilities just want to be involved and they want to make a name for themselves too. The similarity, honestly, it caught me off guard a bit because I had no idea what to expect and we didn't know that was the storyline. It all worked out in a really cool way."
Routliffe was equally surprised when she saw the final product – and equally pleased.
"It was a really cute video," she said. "The moral of that video is everyone has their place, everyone's got to make it where they are. You might have a few troubles to get there, but everyone has their place.
"It's a really cute little message to have the little Weirdos and they just want to play music and no one's letting them play music and do what they want, do what they're passionate about, and then they find a place and end up being super good at it. They become rockstars."
Paralympic rockstars
From front row spots in a Coldplay music video to being featured in a documentary on Netflix, Para athletes are becoming rockstars in themselves.
'Biutyful' has already received more than 3.4 million views since it was uploaded a month ago, while the first Rising Phoenix  documentary got rave reviews from such prominent figures as France's president Emmanuel Macron and iconic English footballer David Beckham.
Featured in the Coldplay video and the next installment of Rising Phoenix, Kisser said there is great value in getting Paralympic athletes into the mainstream.
"We fought a long time to get noticed in this way, to be more in the public eye and get people thinking about disabilities, thinking about things outside of their own circles," the Tokyo 2020 Paralympian said. 
"It's about time that the Paralympics get more of a seat at the table than they have in the past, and for a group like Coldplay to take on something like this and to really put differences in the spotlight, in a really good way and quite fun and tasteful way, it's great and it's really encouraging to be a part of. I think every athlete and every person with a difference has a similar story, but yet a different story and it's cool that they actually get to share them. And people are listening, which is really awesome."
Her teammate Routliffe agreed: "It's about getting Paralympic faces out there and allowing for the opportunity to be chosen for things like this because a lot of times, you'd see Olympic athletes being chosen for certain representations, but I think it's important that we're still getting Paralympic representation out there."
With Para athletes set to get an even bigger spotlight ahead of the next Paralympic Games, Kisser and Routliffe have added a new track to their playlists to fuel that journey to Paris 2024. 
"Oh, it's stuck in my head!" Kisser said of 'Biutyful'. "If you listen to it once, it's going to be stuck in your head."