Paralympic champion to cycle world for charity
Great Britain's David Smith, who won gold in rowing at London 2012, now plans to cycle 29,000km around the world for charity.
02 Feb 2013
Imagen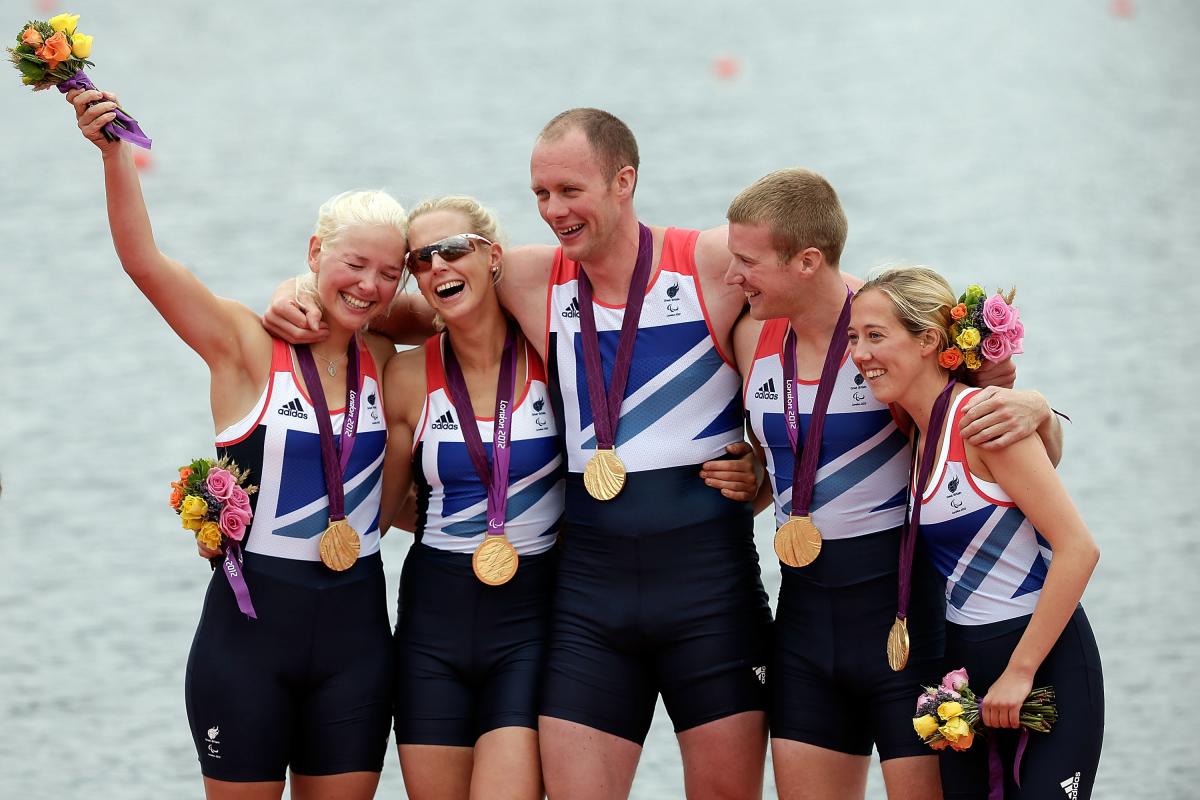 ⒸGetty Images
"It would be really great if people could come along and raise money for their own charities, and just use the cycle as a platform."
Less than a year after winning Paralympic gold in the mixed coaxed four LTA rowing event at the London 2012 Games, Great Britain's David Smith is planning to cycle around the world.
Starting in June, Smith, 34, will cycle 29,000km through more than 30 countries to raise money for Coming Home, an organisation which aids injured serviceman, and a host of other charities in addition to increasing awareness for the Paralympic
Movement and trying to get more people active.
Smith is still finalising his route, but it will start in Great Britain and venture east through Europe, Asia and the Americas. He will have a GPS tracking him the entire route so that anyone can sign up to cycle beside him to use the event as a platform to raise awareness and funds for a charity of their choice.
"It would be really great if people could come along and raise money for their own charities, and just use the cycle as a platform," Smith said.
Only two hurdles remain in Smith's event plan – health questions and lack of sponsorship.
Since London 2012, Smith has not been at full health, and he's had to plan the entire cycling event himself, intensively trying to seek sponsors or organisations to help out.
"I think every athlete has that in their makeup, that when they want to go for something they go 100 per cent at it," Smith said.
"If it does happen, then it will become a massive dream come true. I'm doing everything I can, but I'm doing it all on my own right now and it's pretty hard work."
Smith said ultimately he would love to get other Olympians and Paralympians involved when he passes through their hometowns, and especially when he passes through cities that have or will host the Paralympic Games.
"That would be a real dream of mine – every time we pass through somewhere there could be me and an Olympian and a Paralympian," Smith said.
"I think that would provide a great platform for future Games."
Since winning his event at Eton Dorney at the Paralympics, Smith has been inspired to help build a legacy for the Movement.
"To win gold was obviously an amazing moment, and to experience everything after the Games and what the Games had done to the country as far as legacy and inspiring people – I think they really delivered," Smith said.
"It was a massive moment to be part of what I felt like was a real big turning point for Paralympic sport. I think it really showcased to the UK and hopefully to all of the world that it is high performance sport and people are very passionate about it."
Prior to the Paralympics, Smith previously competed for Great Britain in able-bodied karate from 1993-1999 and bobsled from 2002-2008.
In May 2009, during a routine MRI scan, a tumor close to the size of a tennis ball was found on Smith's spine.
Because Smith had been unknowingly living with the tumor for almost 10 years, the surgery didn't leave him the same, despite the successful removal of the tumor.
His spinal cord was left severely damaged.
Smith's cycle around the world is expected to begin exactly three years to the day when he first set foot on a bike during his rehabilitation period, at which point he couldn't pedal for more than 30 seconds at a time.
He said he's always had a knack for TV adventure shows, and with the pain in his left arm, he wanted to get away from competitive sport but still be involved in promoting para-sport, challenging himself and actively supporting the Movement.
Those around him were a bit shocked when he first shared the idea of the event with them.
"Are you sure?" his family and friends asked.
"Can't you just go do something that's safe and normal?"
But after letting the idea settle in, they quickly changed their minds.
"I think that they can pick up on my passion for it," Smith said.
"It inspires them already without even me being on the bike yet."
Related Images