What are the three categories in para-alpine skiing?
Para-alpine skiing events are organised in three categories: sitting, standing and visually impaired.
28 Nov 2014
Imagen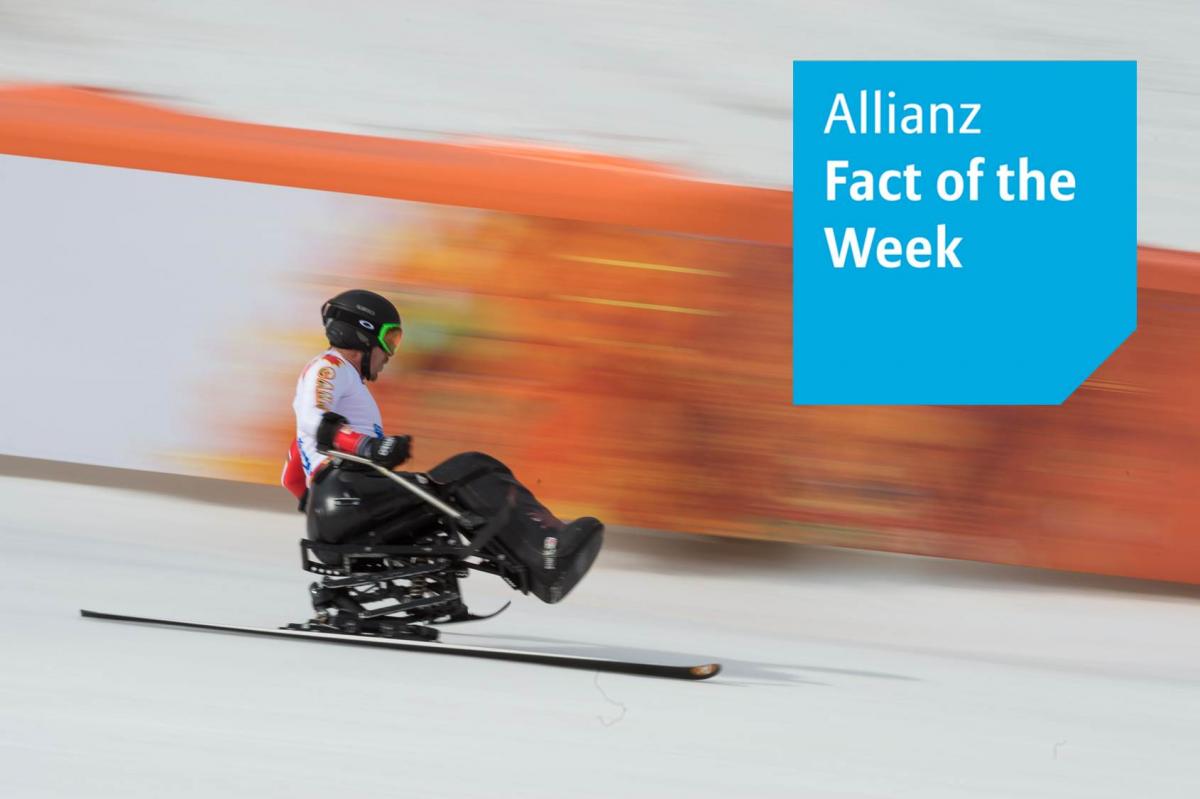 ⒸAllianz
As all athletes of the sitting category compete in one competition, times are judged with a specific race factor, where a higher degree of impairment equals a slower clock running speed. The sitting category is executed in a specifically designed Mono-Ski.
Mono-skis, also called sit-skis, are individually manufactured. They consist of a molded seat mounted onto a metal frame, an adjustable shock absorber as well as a conventional ski binding and a ski.
As the image above indicates, turns are made by shifting the upper body to the side. Special outriggers feature small skis at the bottom and are used to support stabilisation and steer. At the Sochi 2014 Paralympic Winter Games, skier Anna Schaffelhuber won five gold medals and became the most decorated athlete in the sport.
Alpine skiing was one of the foundation sports at the first Winter Paralympics in 1976 with Slalom and Giant Slalom events being held. Different disciplines were added to the Paralympic programme over time.
Find out more about mono-skies at: http://sponsoring.allianz.com/en/paralympics/infographics/winter-graphics/.