Antalya 2019: Turkey target titles
Taekwondo Worlds hosts ready to take home advantage
05 Feb 2019
Imagen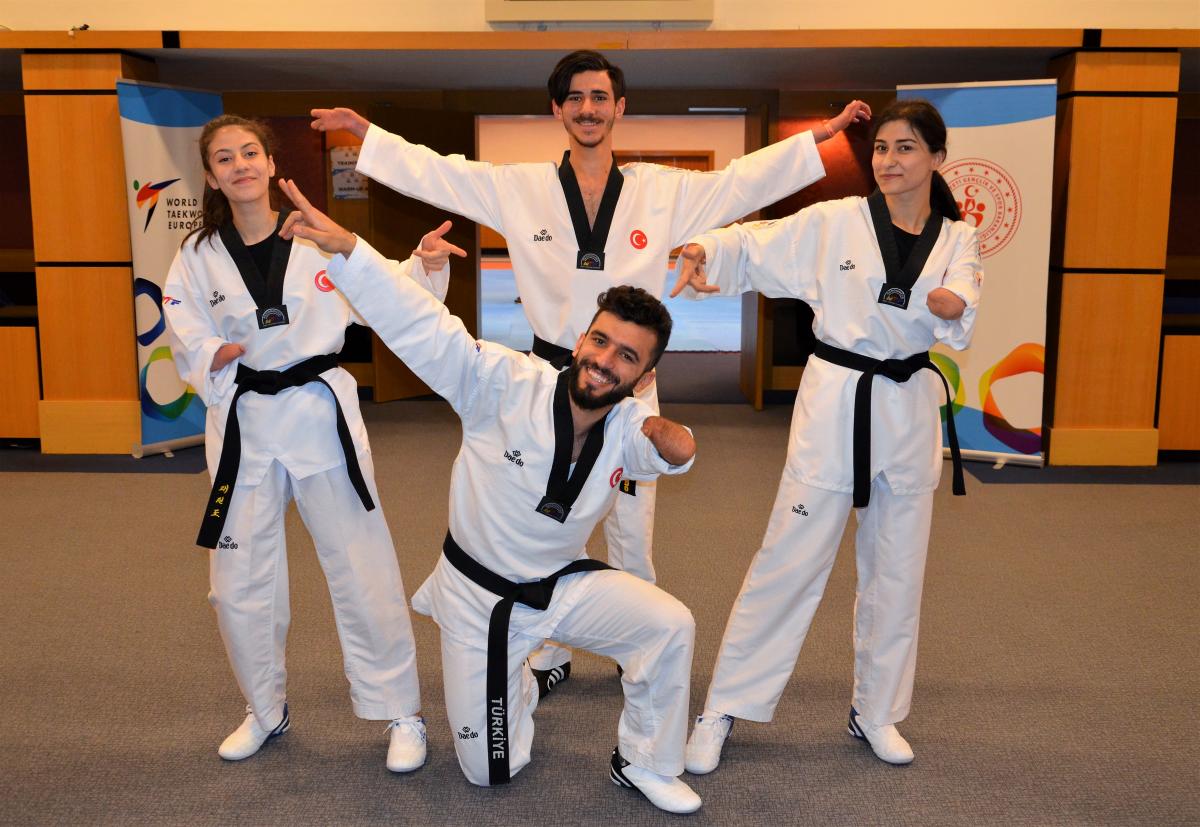 ⒸTetyana Kushch
By Lee Reaney | For the IPC
"If you don't beat a champion, you can't become a champion. I want to be the first to beat Lisa and would love to do it in my own country."
The largest Para taekwondo tournament in history is underway in Antalya. As one of the foremost nations in the sport, it seems appropriate that this milestone competition – the eighth edition of the world championships - is being held in Turkey.
It is the second time the country has hosted the sport's marquee event after Samsun hosted the 2015 edition. Showing the growth of the sport just one year before it makes its Paralympic debut, this year's edition features nearly 400 athletes, including more than 50 from the host nation – more than twice as many as the last time Turkey staged the event.
A wealth of riches
Turkey boasts a team of both young and experienced athletes. With top 10 fighters in each of the six Paralympic divisions, Turkey hopes to qualify a fighter to the Tokyo 2020 Games in each of them.
Take, for example, the men's lightweight (up to 61 kg) division. Both Mahmut Bozteke (No. 2 in world rankings) and Ali Can Ozcan (No. 6) have a legitimate chance to qualify for Tokyo 2020. Eray Fehmi Arican is also ranked in the top 10 on the K43 side of the weight class.
Turkey also has a talented women's heavyweight (over 58 kg) team. Nurchihan Ekinci is ranked No. 7 in K44, while Seymar Nur Emeksiz Bacaksiz and Ayse Dudu Karatay are ranked No. 1 and 4 in K43.
The No. 2 fighter in the world in the women's lightweight division (up to 49 kg), Cavdar took taekwondo by storm after winning bronze in her first tournament – the 2017 World Championships. Since then she has won the IWAS World Games and the European Championships, has medalled at every one of her international events, and was named one of the International Paralympic Committee's 'Ones to Watch' in 2019.
She has designs on something bigger.
"I want to win all the tournaments – both this year and next year", she said.
That starts with winning her first world title.
"[Competing at home] gives you more power, more confidence, but is also more difficult", she said. "You have higher expectations from friends and family and want a win more than usual."
Mahmut Bozteke
Ranked No. 2 in the competitive men's lightweight (up to 61 kg) division, Bozteke is looking to capitalise on an uncharacteristically vulnerable No. 1 seed in Antalya. He's hoping to best Mongolia's Bolor-Erdene Ganbat, who was undefeated until 2018, when he lost three times in the same year.
He also needs to get by world No. 6 - and teammate - Ali Can Ozcan, who beat him at the Turkish Championships last month. There is a friendly rivalry between the two.
"If I beat him, he'll have to give me his favourite dobok", he explained. When asked what Ozcan gets if he ends up winning - "ranking points" he said with a smile.
Gamze Gurdal
As the women's middleweight (up to 58 kg) world No. 4, Gurdal is coming off a big 2018. She picked up African and Asian championships to add to her IWAS World Games bronze from 2017. As the No. 4 seed in Antalya, she was drawn into the same side of the bracket as No. 1-ranked Danish legend Lisa Gjessing, who has never lost a fight.
"If you don't beat a champion, you can't become a champion", she said. "I want to be the first to beat Lisa and would love to do it in my own country."
Fatih Celik
Despite being the world No. 4 in the men's middleweight (up to 75 kg) division, Celik has yet to win an international title. He's looking for a breakthrough at home in Antalya though, and has had success in the past. The last time Turkey hosted the world championships, he won silver.
"I was number two in 2015. This time I want to be number one", he said. "My biggest motivation is the support from my country, and my federation – it gives my huge hope to win this competition".
Federation support
The success of Turkish athletes comes from the support of the federation, which provides equipment, out-of-competition training, and financial support so the athletes can travel to competitions. They also host training camps before every competition, generally five or more per year.
"We want to qualify as many athletes as possible for 2020 [Paralympics]", says Turkish Taekwondo Federation International Coordinator Ali Sagirkaya. "At the same time, we want to support all athletes [including K41 and K42] to get the most ranking points as possible".
He is proud that Turkey is hosting the biggest tournament in the sport's history.
"I want the athletes to feel Turkish hospitality, to feel that they're important", he said. "They're not disabled; they're abled – they're one of us – and I want them to feel that."