Asian Paralympic Committee launch new Strategic Plan
'We're looking forward to delivering the plan on behalf of our members and for the benefit of Asian para-athletes'
11 Jan 2020
Imagen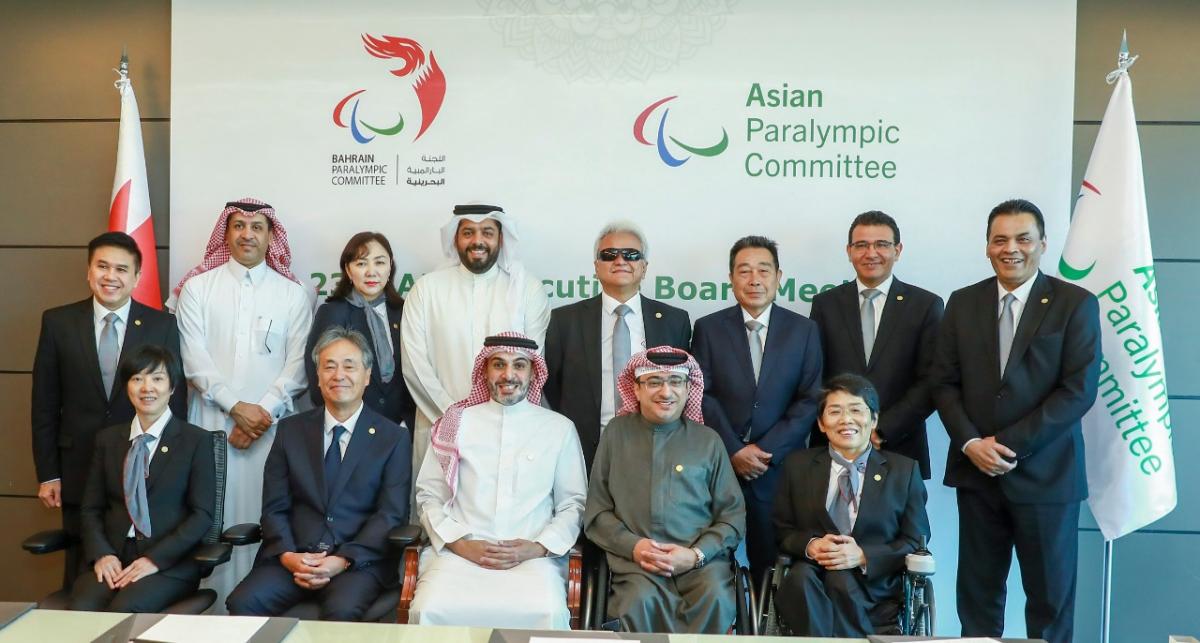 ⒸAPC
By Asian Paralympic Committee
The Asian Paralympic Committee (APC) launched its new Strategic Plan which will take the organisation through to 2023 and follows the norms of the International Paralympic Committee's new plan which was unveiled in July, 2019.
Work began on the new plan in February last year at the APC's General Assembly and Conference where the National Paralympic Committees (NPC), who make up the APC's membership, took part in facilitated workshops.
These sessions identified the key challenges that the Paralympic Movement in Asia faces and outlined the membership's vision for the role that the APC should play in meeting these challenges.
The process, led by an external expert Eng. Hatim Abdulrahim, has seen the new Board of the APC discuss and develop a new Vision, Mission and Values for the organisation and set five new strategic priorities with targeted outcomes.
The new vision is 'Make for an inclusive Asia through Para-sport' which aligns closely with the new IPC vision 'Make for an inclusive world through Para-sport'.
The new Mission 'To lead the Paralympic movement in Asia, deliver successful and sustainable Asian Para Games and support the NPCs to enable Para-athletes to achieve sporting excellence from grassroot to elite level' reflects the role of the APC as the IPC's representative in the region and organiser of the Asian Para Games, the largest multi para-sport event outside of the Paralympic Games.  
Speaking about the new Vision and Mission, APC President Majid Rashed said: "The Paralympic Movement in Asia has been growing rapidly, fuelled in part by having three Paralympic Games in quick succession in our region. However, there is still a long way to go to ensure that Asian para-athletes get the opportunities and recognition that they deserve.
"Our new strategic plan will shape the APC's activities through to 2023 to make sure that the organisation is focused on doing everything that we can to grow, develop and sustain the Movement right across Asia. We're looking forward to delivering the plan on behalf of our members and for the benefit of Asian para-athletes."
The plan also identifies three new values for the APC: Solidarity, Diversity and Sustainability. These are designed to specifically meet the needs of the region whilst complementing the Paralympic Values.
In addition, five new Strategic Priorities have been developed.
1. Enhance the positive impact of the Paralympic Movement in Asia; 2. Improve the standard of the Asian Para Games and leave a legacy; 3. Drive a cultural shift through Para Sport for an inclusive Asia; 4. Strengthen APC and Asian Para Games brands; 5. Develop excellence in our organisation, operations and governance.
Tarek Souei, APC CEO, said, "We welcome the new Strategic Plan and the sharper focus that it puts on our Executive Team to deliver on behalf of the Paralympic Movement in Asia. We are a very diverse region and face many different challenges but we all share the same vision to use the power of para-sport to drive inclusion not just for para-athletes but for all people with impairment across the region. We saw this power in action in Indonesia in 2018 at the Asian Para Games and are determined to build on this for the Hangzhou 2022 Asian Para Games"