Classification challenges and development discussed at IPC HQ
Para sport representatives come together for Classification Meeting
02 Aug 2018
Imagen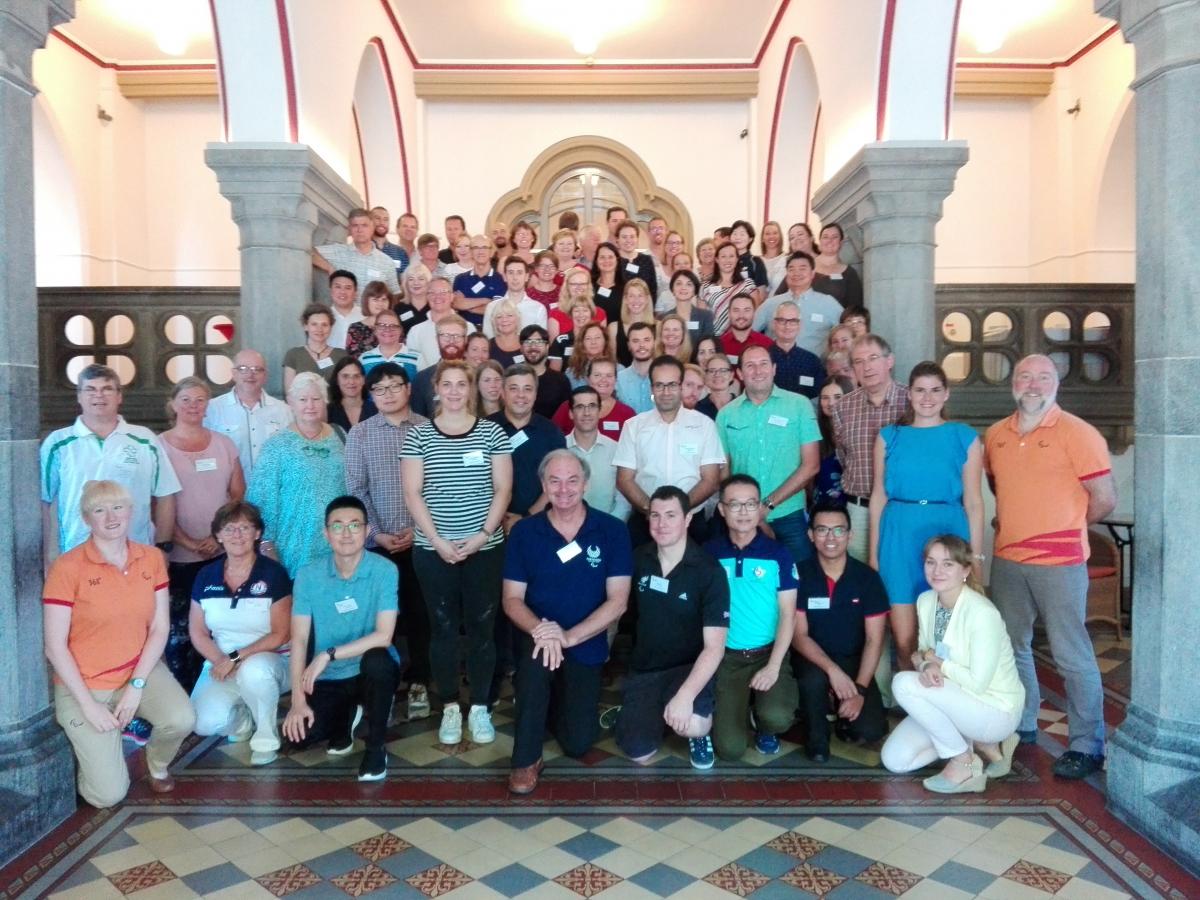 ⒸIPC
By IPC
The future of classification and its development across all Para sports was debated by almost a hundred classification experts from around the world at the 2018 International Paralympic Committee (IPC) Classification Meeting.
The three-day event was held in at the IPC headquarters in Bonn, Germany, with 54 representatives from International Federations (IFs) and 32 from National Paralympic Committees (NPCs), as well as the IPC's Classification Committee members.
The meeting provided an opportunity for the participants to exchange knowledge and experience on best practices, and to ponder the long-term future of classification. It also gave IFs and NPCs the opportunity to discuss the IPC Athlete Classification Code Compliance.
The IPC Classification Committee also met separately to plan the next steps for furthering the development and harmonisation of classification across Para sports.
Peter Van de Vliet, IPC Medical & Scientific Director said:
"The meetings were a great opportunity to bring the leading classification experts from IFs and NPCs together with the IPC Classification Committee. We had the chance to exchange good practices and engage with the relevant stakeholders, especially around key themes such as adhering to the IPC Athlete Classification Code and international standards.
"The work done by all stakeholders is crucial for Para sports and I would like to thank them all for their participation and commitment in the meetings. Together we had the chance to engage in a debate about the future of classification. The outcome of the session will provide us direction and input to the discussion with the IPC members to be held at the IPC Membership Gathering in September in Madrid."
Sharyn Gregory, Head of Classification of the Federation Equestre Internationale (FEI) said:
"I really enjoy these meetings as it is my only opportunity to connect in person with head of classification from other sports and discuss what they are doing and the same challenges in regards to classification. We can all learn from each other and meetings such as this provide the perfect environment for discussing and sharing ideas. I am already looking forward to the next one."
Anna Muldoon, NPC Australia Classification Manager said:
"The classification meetings provided a valuable opportunity for NPCs to engage with the IPC and International Federations, to discuss common directions and opportunities in classification. The shared focus on continual improvement in classification systems across these organisations is important to the growth of the Paralympic Movement."