Finsterau calling for Norway's Larsen
The five-time World Championships medallist believes the German venue is an important stop on his road to PyeongChang.
05 Dec 2016
Imagen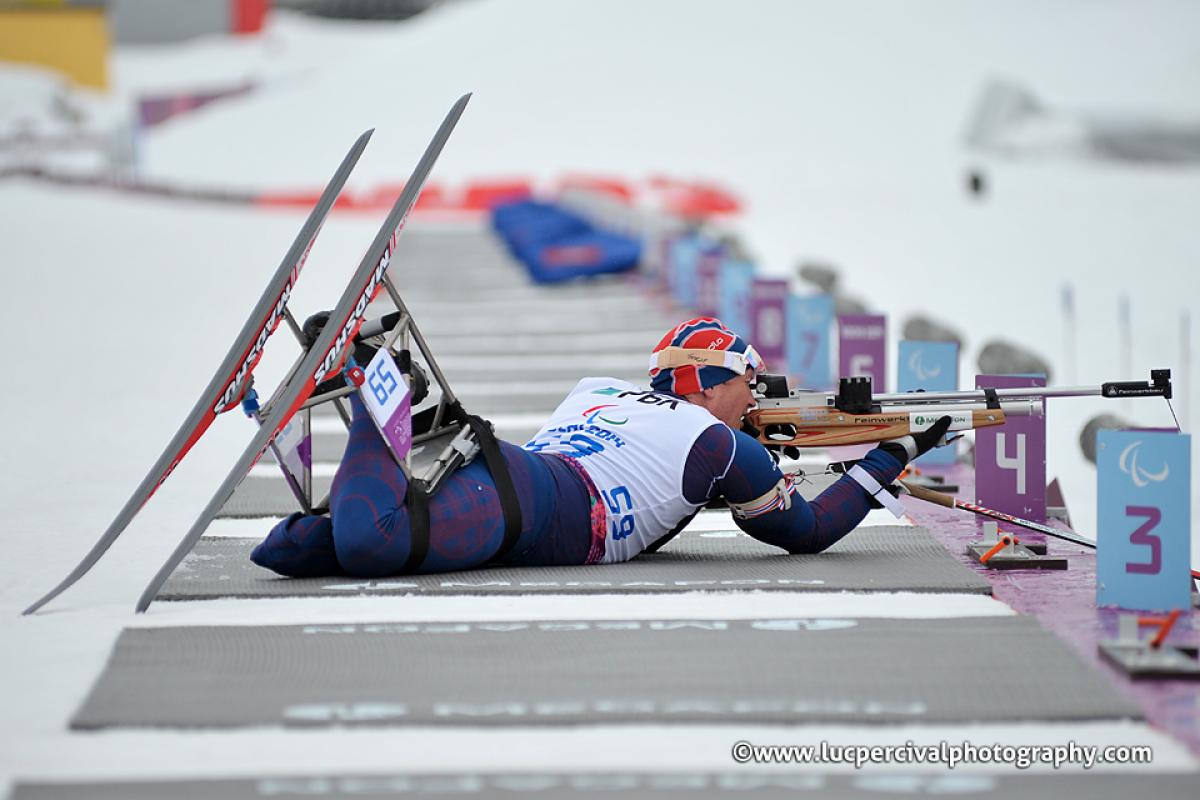 Ⓒ© Luc Percival Photography
By Louise Wood | For the IPC
"When it comes to the Paralympics my attitude is the same, I'm always trying hard to be on the podium so that is the goal in PyeongChang 2018 as well."
Norway's Trygve Larsen already has five World Championship medals but he intends to add a few more to his collection in the upcoming season. The World Para Nordic Skiing Championships are being held in Finsterau, Germany, from 10-19 February and Larsen is hoping to do well in a venue he enjoys competing at.
"I'm looking forward to the World Championships in Finsterau. I like the tracks and I have performed well there in the past so I hope to be in good shape and I'm hoping for podium finishes," he said.
The 44-year-old knows what it takes to win multiple medals at a World Championships. In the 2011 in Khanty-Mansiysk, Russia he finished on the podium three times. He won gold in the cross-country sprint, silver in the open relay and bronze in the middle distance cross-county race.
Although he also competes in both Nordic disciplines in the sitting category his results suggest he has been much more successful in cross-country than biathlon and especially in the short distances.
"I've always been a sprinter, so my muscle fibres are the fast type but I have worked hard to build more stamina," Larsen said. "I also think that sprint is the most fun race. It's very intense and a lot of things can happen during the 2-3 minutes."
Last season it was the sprint race again that provided his best finish of fourth in the World Cup in Vuokatti, Finland, but he was disappointed not to have achieved any top three results. The World Cup season gets underway this time around in Vuokatti on Friday (9 December).
"I'm always striving to be on the podium but last year I wasn't good enough," Larsen said.
In fact it was in Finland where he found his best form so it was unfortunate that it was the final round of the World Cup.
"I think my best race last season was the 10km in Vuokatti, I finished sixth but I was closer to the winner than in previous race," he said.
He will be hoping to peak at the correct time for the World Championship but also for the Paralympic Games in 2018. Larsen, whose lower left leg was amputated after a motorcycle accident, is heading for his third Paralympics. He would dearly love to add to his one Paralympic medal from cross-country which came in the open relay in Vancouver 2010 when he claimed bronze.
"When it comes to the Paralympics my attitude is the same, I'm always trying hard to be on the podium so that is the goal in PyeongChang 2018 as well," he concluded.
__
The Finsterau 2017 World Para Nordic Skiing Championships will gather 135 of the world's best biathletes and cross-country skiers from 25 countries between 10-19 February. They will be followed by the PyeongChang 2018 Test Event from 10-15 March.