France's Bochet leads IPC Alpine Skiing World Cup
After winning all four races, France's Marie Bochet has the most points in the women's events and Austria's Matthias Lanzinger and Spain's Yon Santacana Maiztegui are leading on the men's side.
12 Jan 2013
Imagen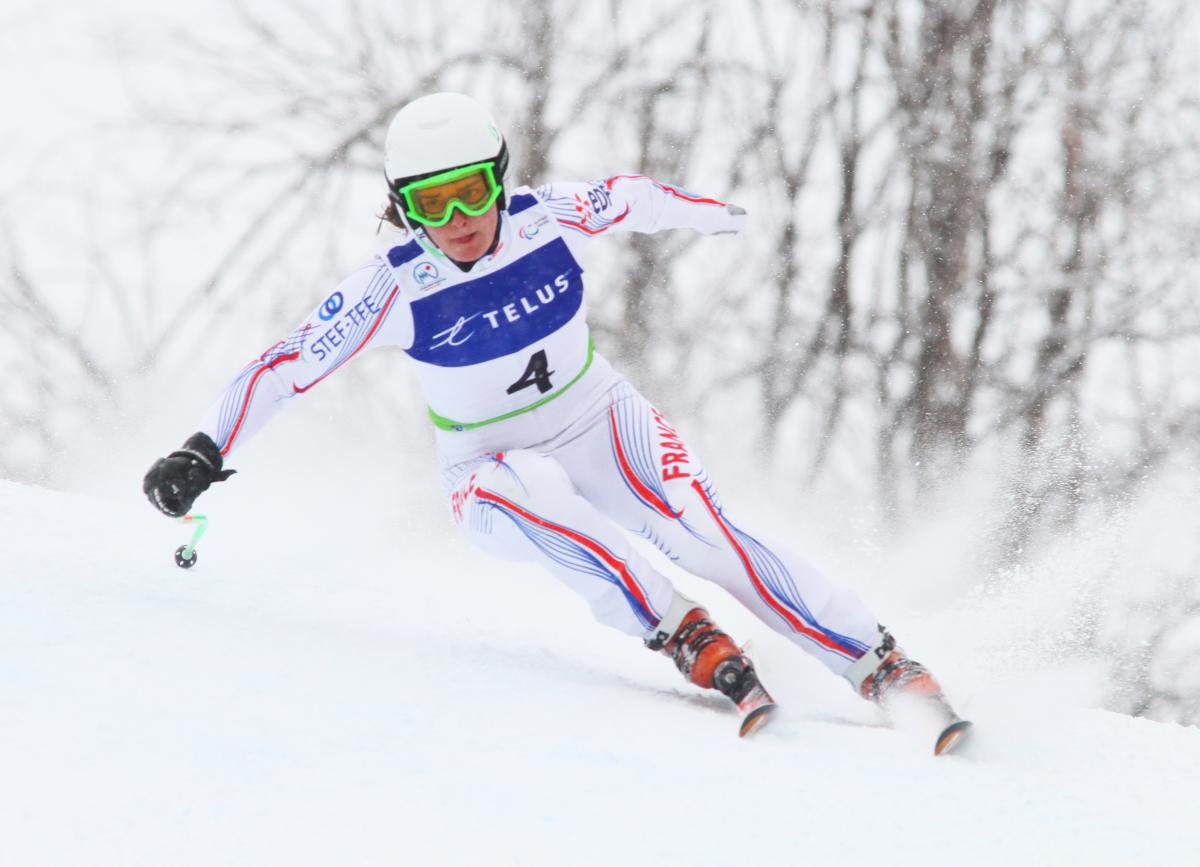 ⒸMalcolm Carmichael / Alpine Canada
By IPC
"Today I won the slalom World Cup race in Sestriere. So for me a perfect week comes to an end."
France's Marie Bochet triumphed again at the IPC Alpine Skiing World Cup in Sestriere, Italy which concluded on Friday (11 January). She was the only ski-racer to win all four races (two giant slalom, two slalom) and leads the women's rankings on 400 points.
The World Cup will move on to St Moritz, Switzerland, where races begin on Monday (13 January) with two giant slalom and two slalom races.
With just over a month to go until the 2013 IPC Alpine Skiing World Championships in La Molina, Spain, the World Cup is a key indicator of form.
Germany's Andrea Rothfuss is ranked second in the women's standing events with 280 points, closely followed by USA's Allison Jones on 270 points. Rothfuss shone in the giant slalom, whereas Jones was much stronger in the slalom events.
After three wins and one second place finish in Friday's women's slalom visually impaired event, Slovakia's Henrieta Farkasova has 380 points. Russia's Alexandra Frantseva is close behind with 340 points, after winning the second slalom event, and Australia's Melissa Perrine is ranked third with 210 points.
The women's sitting events are a much closer affair. After winning both slalom events, Germany's Anna Schaffelhuber has 280 points. USA's Laurie Stephens is ranked second with 270 points after coming second in both slalom events. Austria's Claudia Loesch, who won the giant slalom events, is ranked third with 260 points.
Visually impaired racer Yon Santacana Maiztegui and standing skier Matthias Lanzinger lead the men's rankings on 360 points.
"Totally insane," Lanzinger wrote on his Facebook fan page as the competition concluded. "Today I won the slalom World Cup race in Sestriere. So for me a perfect week comes to an end."
Australia's Mitch Gourley is ranked second to Lanzinger in the men's standing. He has 260 points after he crashed out in Thursday's slalom.
"7th after first run... Then 2nd in the race! Stoked to be back in the Slalom game (and not in the fence). #IPCAS #WC #SL," he tweeted after Friday's race from @mitchgourley.
Friday's slalom race saw top skiers Australia's Toby Kane, Russia's Alexey Bugaev, France's Vincent Gauthier Manuel, Russia's Alexandr Alyabyev and Switzerland's Thomas Pfyl all crash out. Australia's Cameron Rahles Rahbula is currently ranked third with 161 points, closely followed by Bugaev on 160.
In the visually impaired events, Canada's Chris Williamson is ranked second with 290 points and Slovakia's Miroslav Haraus has 285 points. Williamson excelled in the giant slalom whereas Haraus was stronger in the slalom.
In the men's sitting, Japan's Takeshi Suzuki leads the way on 242 points, having won both slalom races in Sestriere. Switzerland's Christoph Kunz is ranked second on 200 points. He won both giant slalom races, but crashed out of both slalom events. Croatia's Dino Sokolovic, who had his first ever World Cup podium after finishing second in both slalom, is ranked third with 187 points.
For full results please visit the IPC Alpine Skiing events calendar and results page.