Host city of 2024 Paralympics creates 'Paris + Inclusive' project
French capital expresses intentions to make Paris an inclusive and accessible destination 
20 Dec 2020
Imagen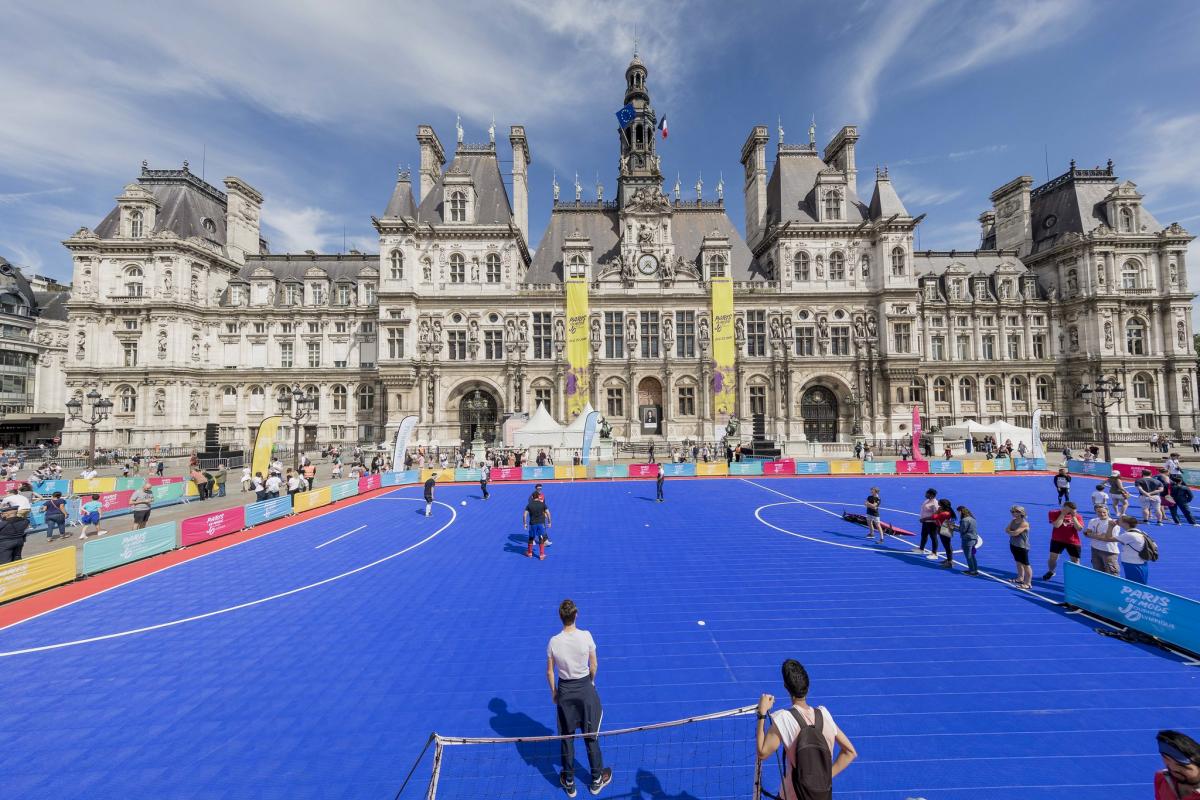 ⒸG.Mirand/CPSF
By IPC
The City of Paris is determined to use the 2024 Paralympic Games as an anchor to becoming a more inclusive and accessible destination. 
Publicly sharing their ambitions in a letter to stakeholders, the French capital is targeting three strategic areas: improving accessibility, providing more access to sports, and getting people with a disability actively involved in the city life.
PARALYMPICS SETS TIMELINE TO MAKE PARIS ACCESSIBLE

The Paralympics coming to Paris in 2024 is expected to lay the groundwork for improved accessibility. In the lead up to the 2024 Games, the city is creating 15 accessible pilot districts around Olympic and Paralympic sites, enhancing access to public spaces, hotels, services, shops, sport services, among others. The idea then is to create a more universal approach throughout all of Paris.
That also includes improved mobility and daily transportation of Parisans with disabilities. The services provided during the Games will hope to continue with more accessible taxis and cycle paths. 
The city wrote: "In the end, it is all our inhabitants who will benefit from these major improvements. By adapting our environment, the daily lives of all those who have difficulties moving around the city, finding their way around or simply feeling good will be improved."
PRACTICING MORE SPORTS

The City of Paris wants its people to experience the transformational power of sports by increasing opportunities to practice. Several initiatives have already begun, with more local offerings of Para sports both at high performance and grassroots levels; improving practice spaces to be more accessible; and ensuring schools will have programmes that include kids with disabilities. 
"Paris is a land of sporting events. It must become a land of Para sport events. Around the Paralympic Games, we will develop a strategy for hosting these events with, in particular, the objective of making the Handisport Open Paris a major international event."
BECOMING AN ACTIVE COMMUNITY MEMBER

From the arts and cultural scenes, to increased employment and volunteer opportunities, the City of Paris is keen to have persons with disabilities actively involves in all areas of daily life. They plan to initiate and support projects by artists with disabilities. 
The Paris 2024 Games are expected to mobilise 150,000 jobs, and the city hopes to use that momentum to collaborate with stakeholders to offer more training courses and pathways to employment for all people with disabilities. 
"In order to ensure a complete and quality experience for all, the Olympic and Paralympic Games will have to be universally conceived. This is the meaning of our support for the organisation of the Paralympic Games to organise the City and design it sustainably as a caring tourist destination accessible to all people with disabilities. This spectator and visitor experience will become the daily experience of Parisians."