IPC sends condolences to the family of Kari Marklund
IBSA Goalball Chair passes away at 80 years old
17 Oct 2018
Imagen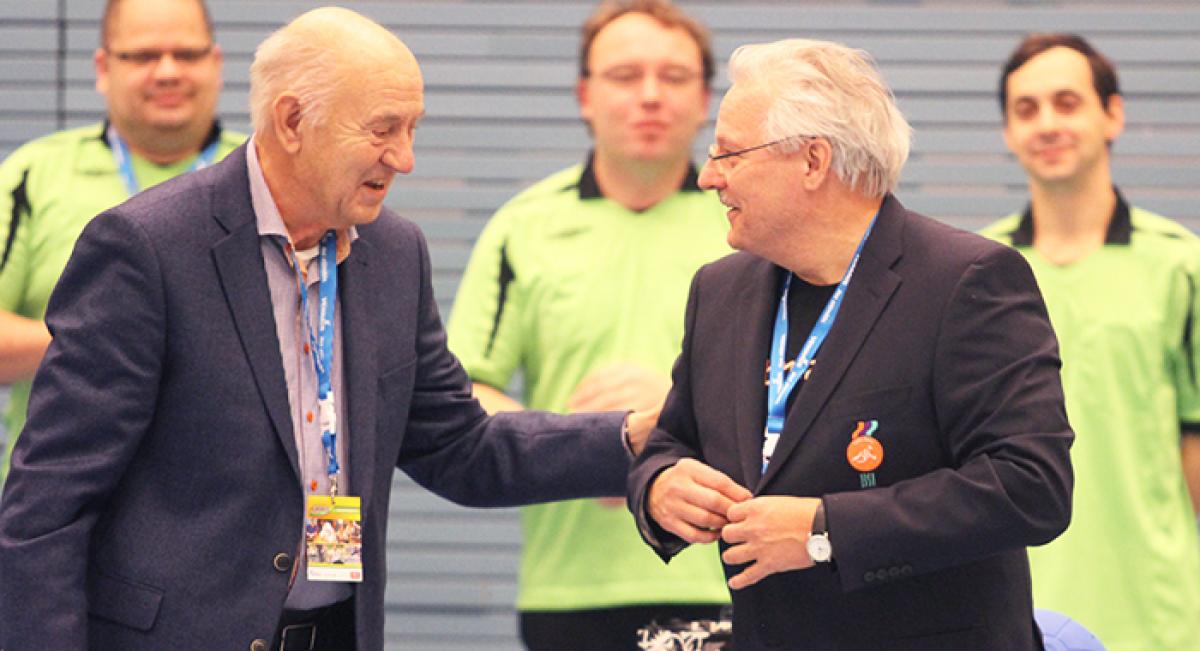 ⒸPajulahti Games, Finland
By IBSA
The International Paralympic Committee (IPC) sends its condolences to the family and friends of former International Blind Sports Federation (IBSA) Goalball Chairman, Dr. Kari Marklund, after he passed away on 10 October 2018.
Marklund joined IBSA in 2011, after some turbulent times in goalball. IBSA had an urgent need for a new Chairman, someone who would command the sport and had the necessary experience to lead goalball back onto the ´right track.´
In the years to follow, Marklund succeeded in transforming the sport´s culture and in setting the foundations of a well-managed, democratic, effective and vibrant organisation. He worked under the principles of fairness, equity and accountability.
In his farewell letter as IBSA Goalball Chairman in 2014, Marklund quoted USA´s deaf and blind writer Helen Keller: "Alone we can do so little; together we can do so much." Those words very well describe Marklund´s way of life.
Marklund, who had a PhD in physics, was also President of the Swedish Paralympic Committee between 2003 and 2011 and had a leadership role at Sweden Basketball for almost 50 years.
IBSA President Jannie Hammershoi met with him at the 2018 World Championships in Malmo, Sweden. She said: "He then told me that he did not have much time left, so we said our goodbyes then. I will always remember and miss Kari."