#IWD2016: Supporting women to make an impact
Ice sledge hockey coach Tara Chisholm and Barbara Daniels, a coach educator talk about their experiences of WoMentoring.
08 Mar 2016
Imagen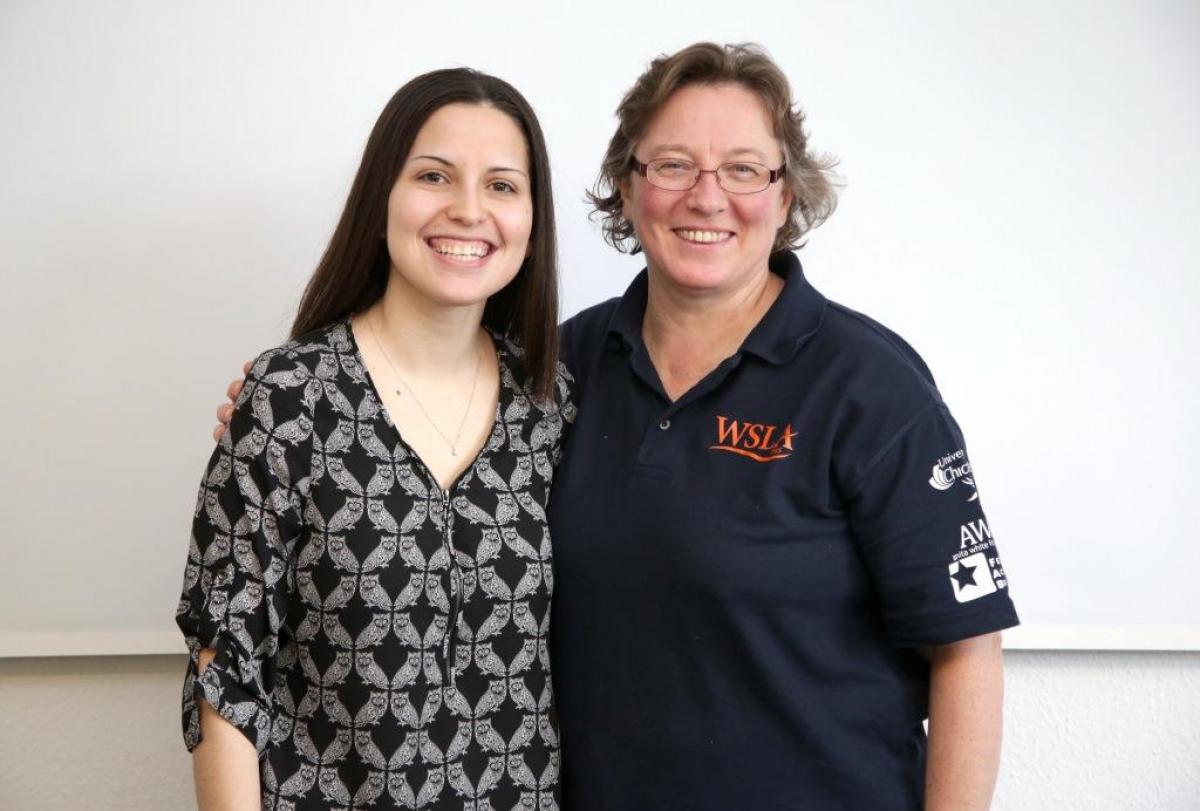 ⒸJoern Wolter for the IPC
By IPC
As part of the International Paralympic Committee's (IPC's) celebrations for International Women's Day 2016, Paralympic.org spoke to Tara Chisholm, the coach of the Canadian women's ice sledge hockey team and Barbara Daniels, a coach educator in Great Britain.
Chisholm and Daniels were participants in the IPC's recently concluded WoMentoring programme, which partnered a more experienced or knowledgeable leader with an emerging female leader from within the Paralympic Movement for an 18-month long mentoring relationship.
Chisholm was the mentee and Daniels the mentor. They spoke about their experiences of WoMentoring at the end of the programme.
Paralympic.org: Why did you decide to get involved with WoMentoring?
Barbara Daniels (BD): I hadn't been involved with Paralympic stuff before but I had done a lot of mentoring and I'm particularly interested in supporting women in sport. So it fitted for me and I was very happy.
Tara Chisholm (TC): It was a great opportunity to get to understand the IPC better. Especially being in North America, you sometimes feel removed geographically and then you don't always know what's going on. Just the idea to work with some of the leading women in sport in the world was really an exciting opportunity.
Paralympic.org: What have you learned about yourself?
BD: Continuing to learn about the two way benefits of being in a mentor-mentee relationship - the fact that you learn both ways. And I think the kinds of things that Tara and I have been talking about always made me rethink about what I am doing. And I've learned more about the Paralympic Movement than I ever knew before. That's been really good.
TC: I think that the most important thing about that programme has been for me the global aspect. Again, being from North America you only know your culture and know the customs in the way that we do the Paralympic Movement.
Also hearing what some of the other challenges and opportunities are in other parts of the world and how specifically for my sport (women's ice sledge hockey) I can assist other countries. It was really important to see the global perspective - how others can assist me and helping to grow that sport specifically.
During her participation in WoMentoring, Chisholm successfully organised the first IPC Ice Sledge Hockey sanctioned women's competition in history, which took place in Brampton, Canada in November 2014.