Jalle Jungnell compares designing wheelchairs to Formula 1
In addition to being a Paralympic wheelchair curler, the Swede is the owner of a wheelchair manufacturing company.
14 Mar 2014
Imagen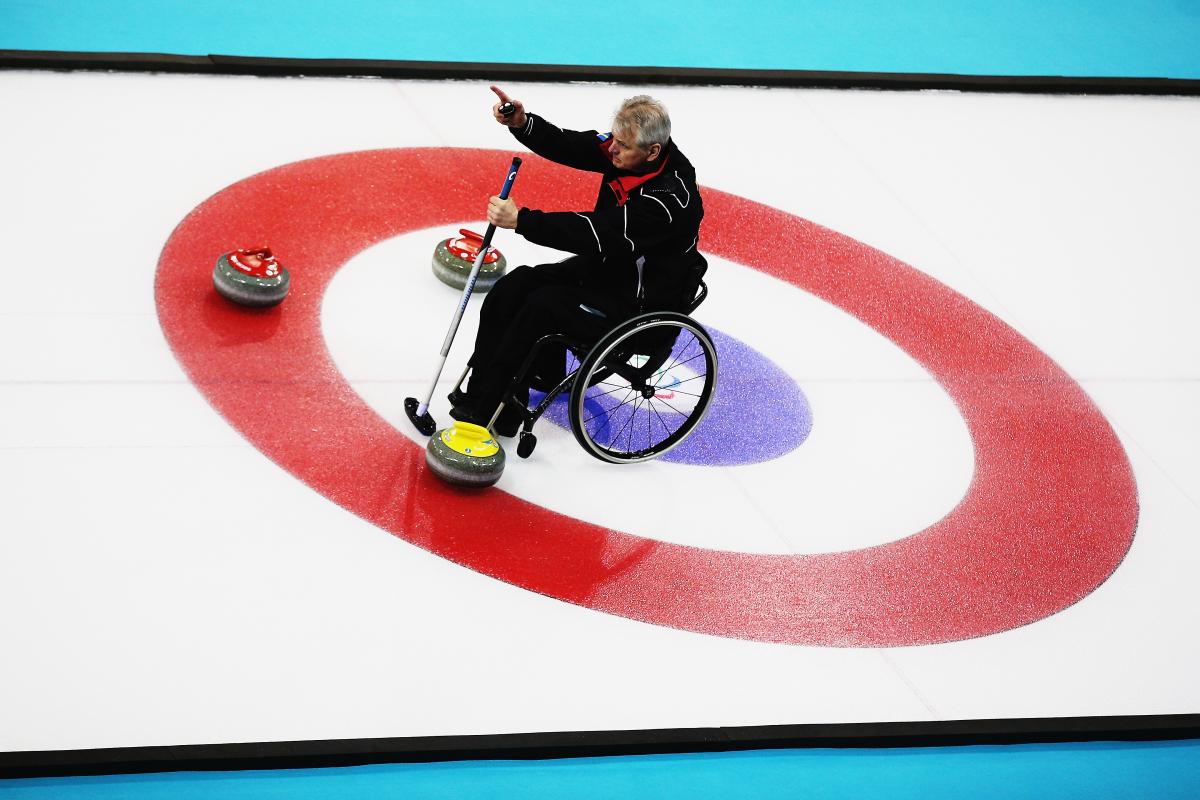 ⒸGetty Images
By Nate Williams | For the IPC
"There are no easy games here and when you play nine games in a round-robin, you will lose some game. No team has ever won 9-0.
Swedish wheelchair curler Jalle Jungnell believes in order to enjoy life, you must try to be as creative as possible.
As well as helping his country win bronze medals at the Torino 2006 and Vancouver 2010 Paralympic Winter Games, Jungnell is the owner of the wheelchair manufacturing company called Panthera.
Based in Stockholm, Jungnell said that designing and making wheelchairs for Panthera is as difficult as the mechanics behind Formula 1 motor racing.
It's like Formula 1," Jungnell said.
"The team that can test the most is the fastest and it's the same in engineering and making wheelchairs. If you can test and fine-tune what you have, then you can keep making it better.
"In life, things will always be made better than the previous model and it's always possible. In Formula 1, no matter how fast and how well they drive, next year there will be someone one second faster. It's the same everywhere and including curling. No matter how good you are, it's always possible to be better and that's what drives me and us as a team."
Jungnell was a keen motorcycle racer before he broke his back in an accident. However, he remained active and played wheelchair basketball, where he went on to represent Sweden at the 1988 Paralympics in Seoul.
After he stopped playing basketball, Jungnell founded Panthera and said that seeing other people use his own products brings him a sense of satisfaction in his life.
"I'm living my dream," he said. "I played wheelchair basketball before I started to make wheelchairs and it's fun for me to be allowed to create new things and things that I can use myself. It's even better seeing people getting an advantage out of using my products and my designs."
Jungell is also one of 30 athletes involved in the Samsung Paralympic Bloggers project during the Sochi 2014 Paralympics and has been provided the platform to share his journey with fans around the world.
"I think it's a great project," he said.
"I am looking forward to giving people an insight on wheelchair curling because I love my sport. I plan to blog about stuff like the condition of the ice, how we use the stones and things like that. Curling has a friendly atmosphere, which is what makes it different from other sports with too much aggression and testosterone involved. I think we have a respect in curling that is rare in other sports. If I can show that in the blog that would be great."
Although Sweden finished their Sochi 2014 campaign in fifth place, they ended the round-robin session with two big wins, defeating South Korea 13-3 and Norway 11-1 on Thursday (13 March).
"There are no easy games here and when you play nine games in a round-robin, you will lose some game," Jungnell said. "No team has ever won 9-0.