Massie coming to end of season to remember
The Canadian snowboarder has achieved his best ever results on the World Cup circuit this season.
14 Mar 2016
Imagen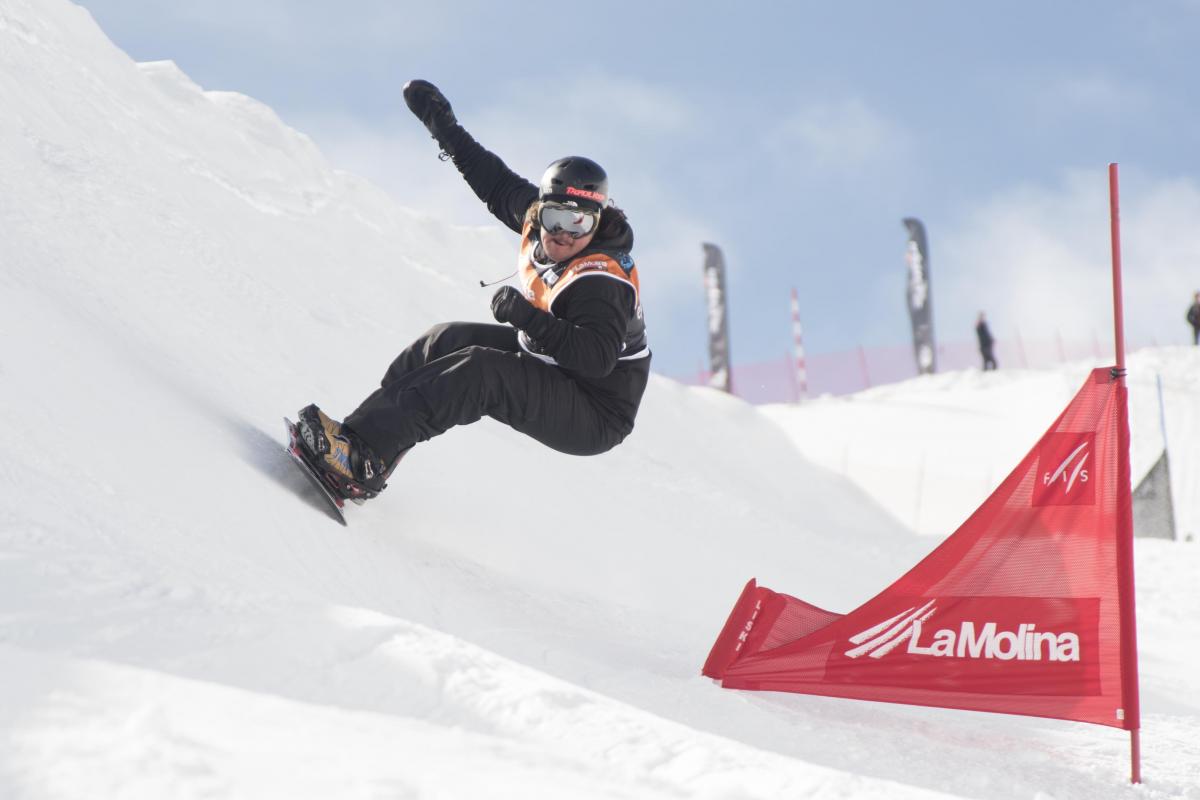 ⒸOriol Molas
By Giuseppe Di Florio | for the IPC
Canada's Alex Massie had an incredible debut in 2014-15, and a phenomenal start to the 2016 season.
After winning a silver medal at the X Games on Buttermilk Mountain in Colorado, USA the IPC Snowboard tour took him just down the valley to the snowboard-cross World Cup held on Aspen Snowmass.
Here he secured a fourth place finish in the men's SB-LL2 behind his good friend, US rider Keith Gabel, in what was the tightest race he has had so far in his blossoming career. After competing in Colorado, Massie returned to Canada for the World Cup at Big White, a race full of surprises.
"We left Colorado bound for the Canadian stop up at Big White Ski resort just outside Kelowna," Massie recalls. "With a majority of my racing taking place at Big White since getting started with snowboard-cross a short 23 months ago, I was very eager to 'head home' and see how the home field advantage would work for me and it played in my favour.
"I won my first IPC [Snowboard] banked slalom medal and it happened on home soil with my mum cheering from the other side of the B netting. The experience was phenomenal!"
Behind the success is a lot of training at what is currently his home - Ontario, Canada. He rides at Mount St. Louis Moonstone, just 20 minutes away from his house.
"It has been a dream growing up so close to a ski hill home to one of, if not the best park on the eastern seaboard" he said.
Alongside snowboarding, Massie spent his winters playing hockey both competitively as well as on a rink he built in his back yard. Here he likes to have a good time with his nephew, brothers and friends when home from trips.
His goal in snowboarding is just to have fun. That is when he rides at his best.
"Snowboarding for me is something done out of enjoyment or love, it's what got me into snowboarding as a four-year-old kid and it's what has kept me riding for the past 16 seasons," he said. "To reach this goal I'm going to keep making epic turns surrounded by my best friends and see where this wild ride takes me!"
Massie has also been working on the psychology of competitive snowboarding.
"When I'm riding, laid-back is something I strive for and I don't mean so laid-back that I'm falling asleep, but just laid-back enough that I focus on running my race and not the race of the guy in the start gate beside me," he said. "In hockey and football our coaches would always say "stick to our game plan" or "don't start running around trying to play their game" and that's what I do on course as well and it seems to be going so far so good!"
As a promising prospect for Canada for the coming seasons and in the lead-up to the PyeongChang 2018 Paralympic Winter Games, Massie's end goal is definitely working towards representing his country.
"At this stage in my career my coach (Mark Fawcett) and I are just looking at all of the pillars associated with being a snowboard-cross athlete in order to determine the necessary plan that will ultimately lead to success at these upcoming Games," he said.
"I am extremely excited! As this will be my first Paralympics I'm not sure what to expect but I remain very positive that it's going to be quite the show. More than anything I'm just excited to walk into that stadium wearing my country colours."
Massie will now head to Trentino, Italy for the IPC Snowboard World Cup Finals in banked slalom and snowboard-cross between 15-18 March.