Mexico's Velasquez ready to inspire #ProudParalympians
Alpine skier Arly Velasquez will be one of the athlete leaders at the relaunch of Proud Paralympian at Rio 2016.
02 Sep 2016
Imagen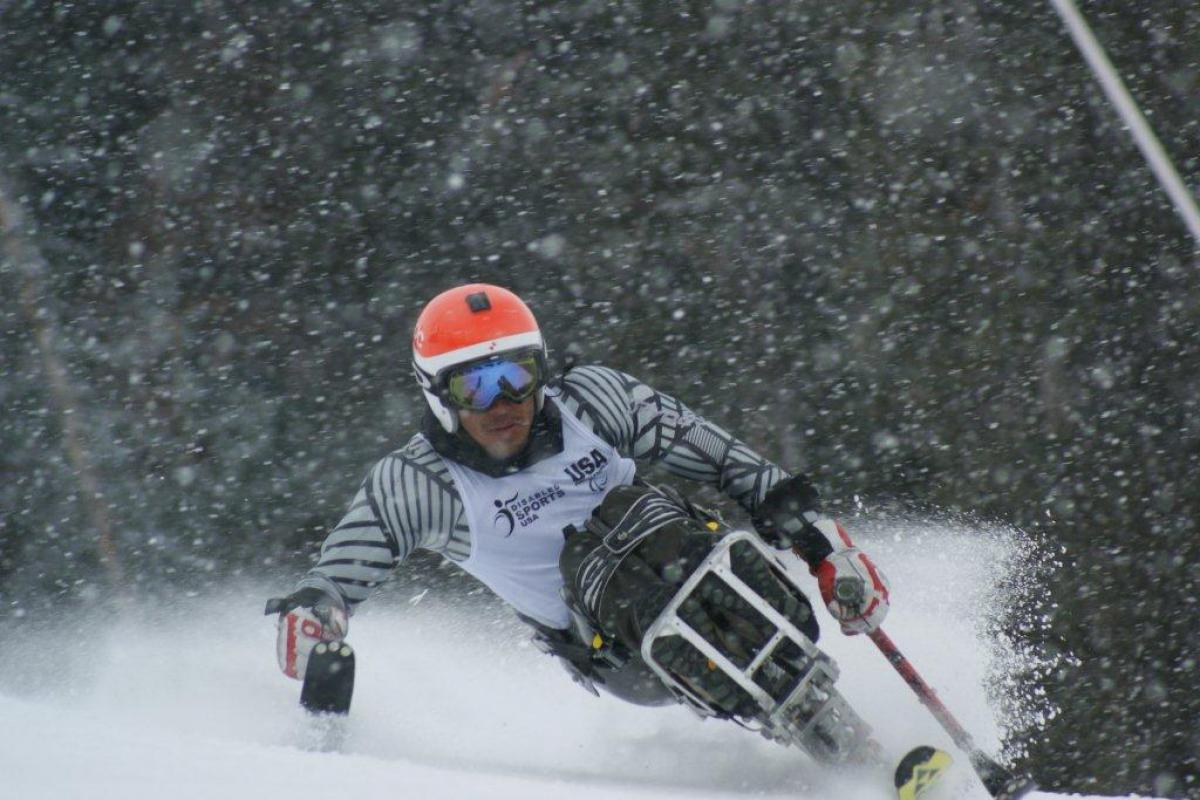 ⒸBrianne Law
By Laura Godenzi | For the IPC
Mexico's alpine skier Arly Velasquez is one of the very few Mexicans that took up the challenge of practising sit-skiing in a country with no winter sports culture.
After trying out sit-skiing for the first time, Velasquez knew that this is what he loved and wanted to do for the rest of his life.
"I needed to live it completely and that is why I moved to a new country. Every winter, I am in Park City, USA. I kind of had to restart my life."
The Mexican's courage and effort paid off. He competed at Sochi 2014 as the lone Mexican athlete and he is now preparing for Pyeongchang 2018.
But first he will make a pit stop in Rio, where he will be an athlete leader of the Proud Paralympian programme.
Proud Paralympian is the International Paralympic Committee's athlete education programme that aims to help athletes be the best they can be at all stages of their career, from competition into retirement.
The programme is made for athletes, by athletes and aims to empower them by providing knowledge and resources that help them develop during and after their sporting career.
"It will be an incredible experience for me to be part of the Proud Paralympian family." Velasquez said. "I feel very excited because I will go to a Paralympic Summer Games for the first time."
"I chose to get involved with the programme since I think it is very important to maintain a good energy within the athletes and show the next generations that it is possible to be a full time athlete."
Velasquez knows from his own experience why it is crucial for athletes to take a look at Proud Paralympian. "I think as an athlete it is difficult to have a guide of everything we have to do to be able to sustain a career outside of sports," he said.
"Having the possibility of talking to athletes that have made it before shows that it is possible, we athlete leaders will be a good example.
"Athletes can also benefit from this programme because sometimes they don't understand how important it is to be a role model. They will get conscious about it, take advantage of it and hopefully try to have a more positive impact on the people that surround them."
Proud Paralympian has three main areas - Know it! Live it! Share it! - which cover lots of topics such as anti-doping, knowing and sharing the Paralympic values and how athletes can plan for a career after sport.
"I think sharing is the most important message," Velasquez said. "For me, whatever I do really becomes valuable when I am able to share the experience with someone."
Velasquez, who works in event planning and organisation, is especially looking forward to spreading his positive attitude with his fellow Proud Paralympians. "It is a matter of understanding that I am responsible of being happy," he said.
"My happiness just depends on me and not on the situations that surround me. Challenges, in one way or another, will always exist, but it is the way we face them that define us of who we are.
"The other thing that inspires me is the hope that consciousness is changing in the last generations. I believe that we can become something positive for the world, but it demands us Paralympians doing things right."
Are you a Proud Paralympian?
Ahead of the official relaunch at Rio 2016 take a look at the new video for Proud Paralympian, or visit the Proud Paralympian pages of Paralympic.org and find out more about the IPC Athletes' Council.
You can start by checking out the candidate profiles for the Athletes' Council elections and who you might like to vote for.
You can also follow Proud Paralympian on Facebook, Twitter and Instagram and change your profile picture to show that you are a #ProudParalympian.
And do not forget to visit the Proud Paralympian area in the Athlete Dining Hall at Rio 2016 where you can find out more.