Nasajpour: Rio 2016 was my 'greatest ever' experience
Shahrad Nasajpour competed as part of the Independent Paralympic Athletes' Team at Rio 2016 and described how it changed his life.
03 Dec 2016
Imagen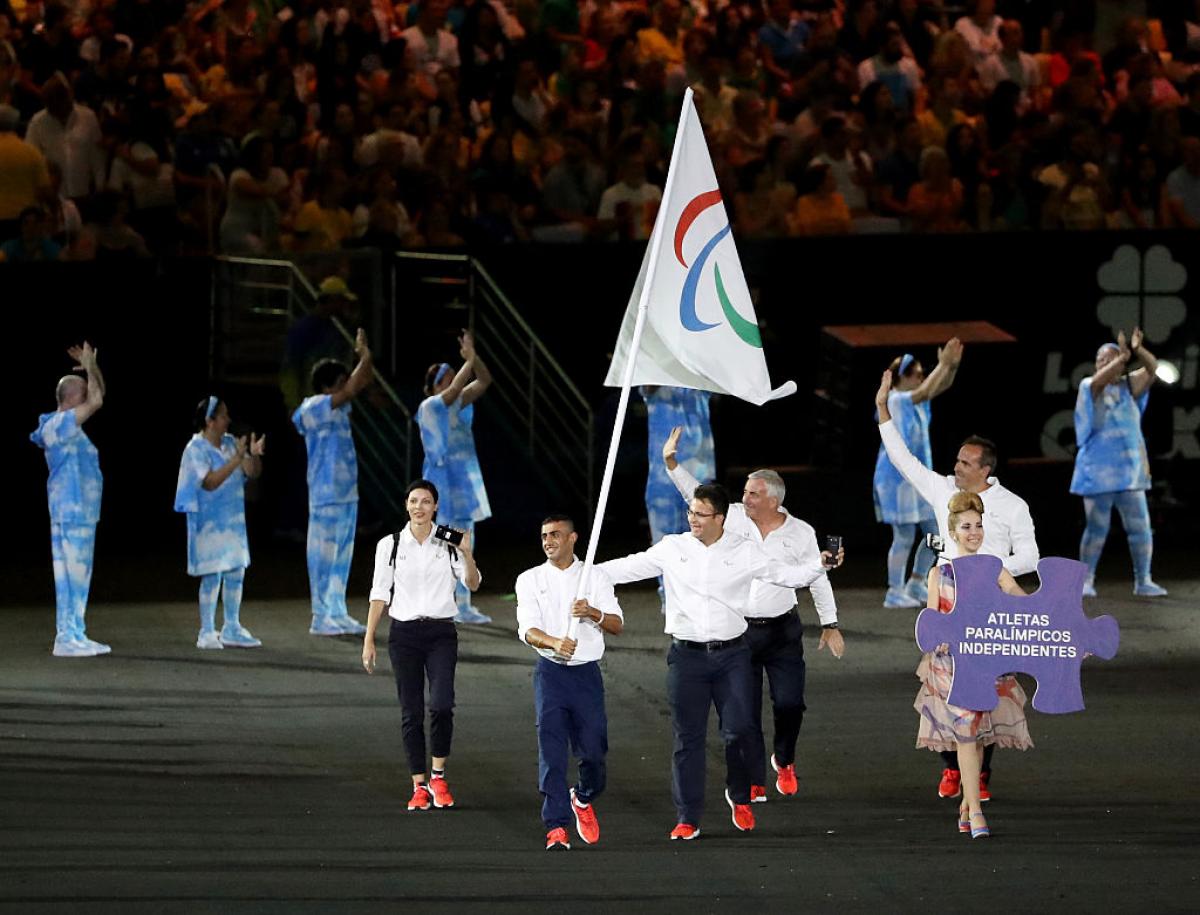 ⒸGetty Images
By Agitos Foundation
"Rio was my biggest ever sport event and being part of such a big event was a great experience."
Despite being on a small team at the Rio 2016 Paralympic Games, Sharad Nasajpour left a big impact for people coming from a similar situation as his.
For the first time ever, refugee and asylee athletes were given special support to compete at a Paralympics in an Independent Paralympic Athletes' (IPA) Team. Alongside Syrian born Ibrahim Al-Hussein, Nasajpour travelled to Brazil, helping shed light on the plight of the thousands of people with impairments who have to leave their homes because of conflict, persecution or natural disasters.
Nasajpour spoke of how his experience at Rio bolstered his spirit.
"Rio was my biggest ever sport event and being part of such a big event was a great experience," Nasajpour said. "You compete with the best in the world, and it made me more determined to keep going and try harder in all I do."
Now the development arm of the International Paralympic Committee, the Agitos Foundation, has launched a fundraising campaign in aid of a cross-border project in Greece, Cyprus and Serbia that aims to give people in a similar situation to Nasajpour information and access to Para sport.
"The Olympic and Paralympic Games are the biggest sport event in the world and all athletes from the smallest countries and islands to the biggest and the most developed ones do their best to make it to these Games. So in the end, you get to watch some of the best sport competitions.
"It was the most fabulous and great event in mine and any individual athlete's life."
Originally born in Iran with cerebral palsy, Nasajpour moved to the USA and competed in the men's F37 discuss in Rio. He recorded a personal best performance and the experience also helped him realise he needed to pay more attention to how his impairment impacts his throwing.
The Chef de Mission of the IPA Team, Tony Sainsbury, started him on the right path with this in Rio by using his own coaching experience. Nasajpour was also supported by Team Official Ramon Boixadera.
Like any athlete, Nasajpour wanted better results at Rio and is determined to improve. He has moved within the USA, where he has his own coach, and believes he is on a good path despite some practical challenges.
"I found out how to face my impairment and how to adjust my training according to that," he said. "Yes, I am disappointed with my result, because I had better marks in training but I couldn't get there in the competition, most of it due to my insufficient training situation over last year. Rio was my second competition in the year after the US Paralympic Trials."
"Since I got back from Rio another big transition began in my life," he continued. "Once I returned to the USA, without even a day's rest, I started searching for a training facility and coach to train better."
The International Paralympic Committee has pledged to support the IPA Team into 2017, where Nasajpour is aiming to compete at the World Para Athletics Championships in London, Great Britain, and Al-Hussein the World Para Swimming Championships in Mexico City.
Any surplus funds raised over the EUR 25,000 from the Greek, Cyprus and Serbia project will go towards the IPA Team, in solidarity with Nasajpour and Al-Hussein who have already inspired others around the world.
Nasajpour had this message for those who might be in a similar situation to him.
"I took part in the Rio Games with the IPA Team to show, in any situation with any difficulty, do not give up and stop working for anything. You have the heart for it."
The Agitos Foundation aims to raise EUR 25,000 by 3 December towards helping refugees with impairments into Para sport. The project is supported by the UN's Refugee Agency, the UNHCR, and Athens University.
The project will provide information about Para sport to agencies running the refugee camps; register refugees, especially children, with impairments; give refugees the chance to learn about the Paralympic Movement; organise a training camp and grow a network to ensure that refugees with impairments have access to sport programmes and competitions.
The fundraising will conclude at the end of the UN's International Day of Persons with Disabilities on 3 December. Donate now to help ensure refugees with impairments are not left behind.
__
A series of stories about refugees and the IPA Team will be published at Agitos Foundation's website as well as videos, pictures and updates at Facebook.com/agitosfoundation and Twitter @Agitos or by searching #TeamAgitos.
Related Videos