Newest IPC members defy COVID-19 to make real progress in 2020
Since being welcomed as IPC members at the 2019 General Assembly, NPCs of Kiribati, Paraguay, Maldives and Malta have taken various initiatives to develop Para sports
22 Dec 2020
Imagen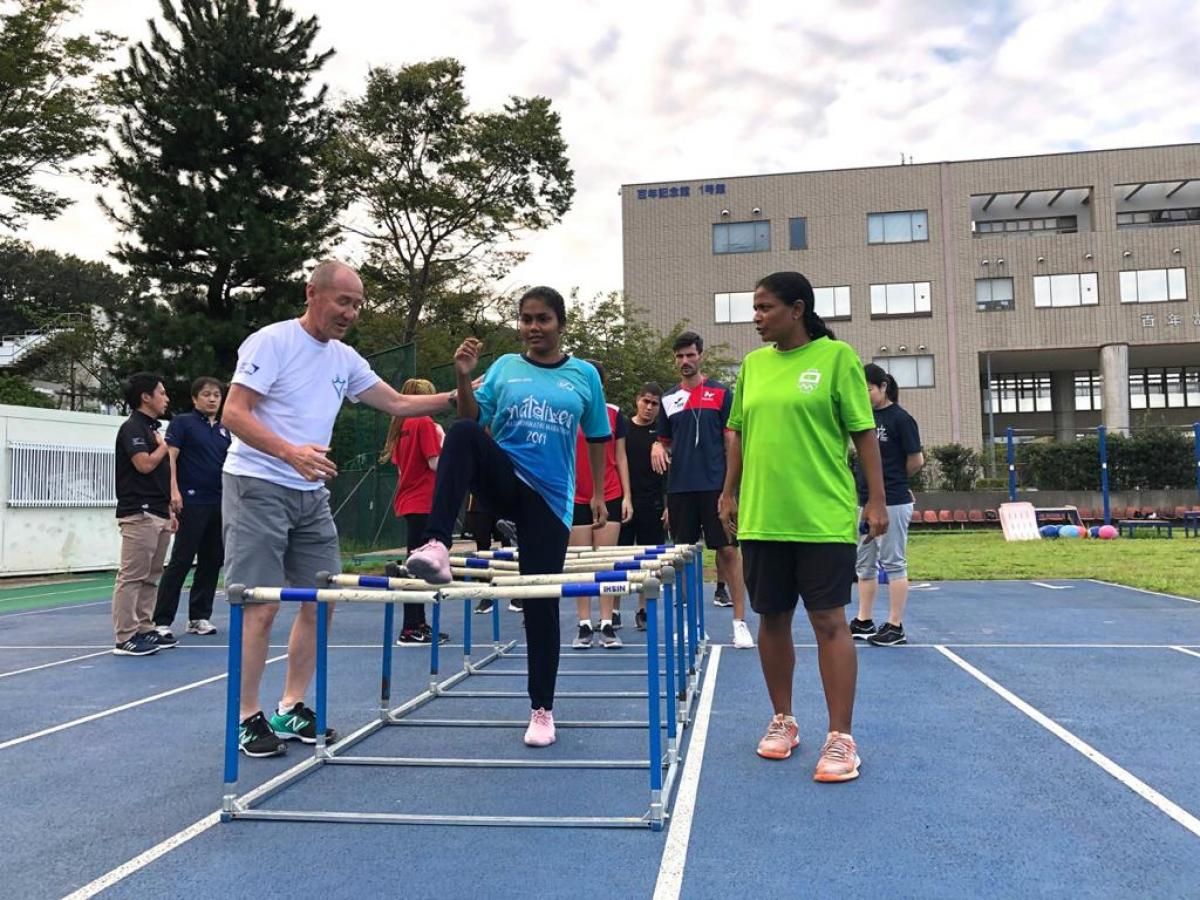 By AMP Media I For The IPC
Not even a pandemic could stop Malta, Kiribati, Paraguay and the Maldives from making the most of their first year as part of the International Paralympic Committee (IPC).
All four have spent valuable time putting the building blocks in place to ensure they are ready to jump into action as soon as the global situation allows. But above and beyond that, education programmes have been launched, awareness initiatives begun and, perhaps most crucially of all, athletes have been out and about joyfully showing their compatriots what is possible.
It is all neatly summed up by Maldives women's 100m T11 runner Fathimath Ibrahim.
"My motto is 'I will do, I can do' towards everything I face and tackle," Ibrahim said. "And I don't plan on backing off, even in the slightest."
Maldives
Like its athlete Ibrahim, the Maldives Paralympic Committee (MPC) has seemingly been on fast-forward throughout 2020. Founded organically in March 2019, the MPC has wasted no time in providing as many opportunities as possible for its athletes to get going.
The excitement expressed by men's T11 100m runner Mohamed Mazin is more than infectious – it is setting an example for others to follow. And it is this sense of relationship and togetherness which lies at the heart of everything the MPC wants to do.
While naturally frustrated that COVID-19 has delayed the roll-out of plans, not least the IPC's signature 'I'mPOSSIBLE' education initiative, you can understand why MPC president Ibrahim Ismail Ali is "proud" of everything they have achieved so far.
Malta
Malta are also ready to roll out 'I'mPOSSIBLE' in 2021. The programme is part of a slate of activities marking a busy first 12 months as members of the global Paralympic family.
'Different is normal' has been the key phrase so far, with Maltese Para athletes gracing a number of newspaper and magazine front covers and appearing on TV and radio thanks to the eponymous campaign. It features 12 photographs of each Para athlete doing the things they simply enjoy: from dancing to swimming to bowling. 
To back up such high-profile activity the Malta Paralympic Committee (MPC) has teamed up with the island's premier university to educate a new generation. Courses covering classification and the practical logistics of Para sport are now on offer for Malta's medical students while specific Para coaching modules form part of a new course run by the University of Malta's Institute for Physical Education & Sport.
MPC president Dr Julian Bajada may have been pushing the phrase 'start small, start smart' but there seems nothing small about his organisation's ambitions. 
Kiribati
The impact of COVID-19 may have prevented the Kiribati Paralympic Committee (KPC) from achieving its cherished aim of sending a first athlete to an IPC-sanctioned event but even the destructive pandemic has not been able to stop the KPC from securing its first qualified Para sport coach.
While the committee is keen to introduce a range of sports, focus has stayed strong on athletics during 2020 with the possibility remaining of a wildcard to Tokyo 2020.
Continual support from the Oceania Paralympic Committee (OCP), as well as the IPC, enabled several Para athletes to attend regional and international training camps and competitions in the early part of the year. And even though two of those athletes plus their coach ended up stranded in Fiji for several months due to COVID-19 protocols, the support they received from near and far represented the traction Para sport is gaining in the country.
Paraguay
Inspired by participating in the Lima 2019 Parapan American Games, the Paraguay Paralympic Committee (PPC) has set about organising training courses in different Para sports in cities across the country for 2021.
Meanwhile, the athletes themselves, such as T12 400m runner Melissa Tillner, have been doing what they do best.
"Our Para athletes have shown the will, courage and strength to continue training from their homes and are uniting others, since they are an example that when you want you can do it," PPC president Higinia Giosa said.