Para snowboarders to watch in 2016-17 named
The Ones to Watch athletes be amongst the medal contenders at the 2017 World Para Snowboard Championships.
09 Nov 2016
Imagen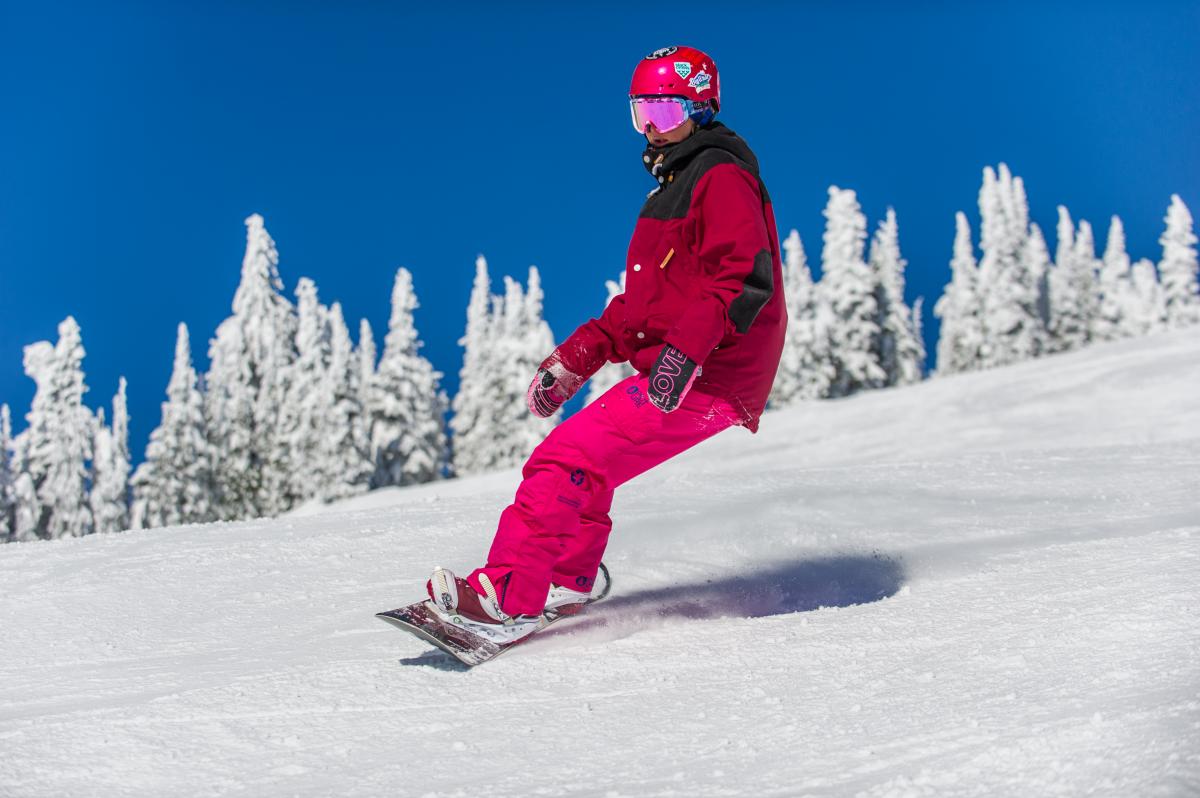 By IPC
Sixteen of the world's best Para snowboarders have been named as Ones to Watch by IPC Snowboard for the upcoming season, which will be highlighted by the 2017 World Para Snowboard Championships.
Athletes and fans only need to wait one more week to get their first taste of action, as the opening World and Europa Cup races take place in Landgraaf, the Netherlands, on 16-18 November.
More information about the World Cup circuit can be found at the IPC Snowboard World Cup website and the Europa Cup on the IPC Snowboard Europa Cup website.
The 2017 World Championships land in Big White, Canada, from 1-8 February, an event that will provide a good indicator of podium potential ahead of the PyeongChang 2018 Paralympic Winter Games. More information about Big White 2017 can be found at www.bigwhite2017.com.
The athletes on the Ones to Watch list have multiple Paralympic and World Championships medals between them as well as being prolific on the Cup circuits.
Full biographies can be found at www.ipc-snowboard.org.
The Ones to Watch are:
Men
SB-UL
Patrick Mayrhofer, 29, Austria
Mayrhofer finished top of the men's SB-UL World Cup overall standings in 2015-16. This season he will defend his banked slalom world title from La Molina, Spain, in 2015.
Manuel Pozzerle, 46, Italy
Snowboard-cross world champion Pozzerle finished second in the World Cup rankings in the discipline in 2015-16. He also finished third in the overall standings.
SB-LL2
Mike Shea, 33, USA
Shea doubled-up in the 2015-16 World Cup, finishing second in both snowboard-cross and banked slalom. This puts him a strong position to defend his banked slalom world title.
Evan Strong, 29, USA
Paralympic champion Strong has been an ever-present force on the Para snowboard scene and retained his place amongst the top three riders in his classification last season.
Matti Suur-Hamari, 30, Finland
Suur-Hamari won the overall 2015-16 World Cup title. In February he will look to defend his snowboard-cross world title.
Alex Massie, 21, Canada
With the chance to compete at his home World Championships, Massie will be aiming for a strong showing as the snowboard-cross bronze medallist from 2015.
Carl Murphy, 37, New Zealand
Murphy is returning in 2016-17 having missed the 2015 Worlds and the following season due to injury. He is a prolific snowboarder and is amongst the group of athletes who have been competing since the early days of the sport.
SB-LL1
Chris Vos, 18, the Netherlands
Double world champion Vos continued his dominance in 2015-16, going home with World Cup titles in banked slalom and snowboard-cross. This led to his overall win the men's SB-LL1 and cemented his status as one of the best snowboarders in the world.
Reinhold Schett, 35, Austria
The Austrian burst onto the international scene last season, claiming his first World Cup victory in Big White and finishing second in both the snowboard-cross and the banked slalom behind Vos.
Women
SB-LL2
Bibian Mentel-Spee, 44, the Netherlands
Mentel-Spee came back from illness in 2015-16 to win the overall World Cup title, and is the defending world champion in snowboard-cross and banked slalom.
Heidi-Jo Duce, 26, USA
A medallist from both the snowboard-cross and banked slalom behind Mentel-Spee at the 2015 Worlds, Duce has also carved her way into the World Cup top three.
Lisa Bunschoten, 20, the Netherlands
Bunschoten took the banked slalom World Cup title in 2015-16 ahead of her mentor Mentel-Spee, and claimed bronze in snowboard-cross at the 2015 Worlds.
SB-LL1
Cecile Hernandez-Cervellon, 42, France
As the overall World Cup winner from 2015-16, Hernandez Cervellon will be aiming to retain her banked slalom world title.
Nicole Roundy, 30, USA
Roundy won her first World Cup title last season, securing a first place finish in snowboard-cross. She is also a double-bronze medallist from the 2015 World Championships.
Michelle Salt, 31, Canada
Salt climbed to third place in the overall World Cup rankings in 2015-16, showing her improving form as she heads towards her home Worlds.
SB-UL
Renske van Beek, 27, the Netherlands
The Dutch snowboarder shined on her World Cup season debut in 2015-16, winning both the women's snowboard-cross and the banked slalom SB-UL to finish first in the overall rankings.
The 2016-17 IPC Snowboard season gets underway in Landgraaf with a Europa Cup on 16 November followed by a World Cup on 17-18 November. There is a Europa Cup in Les Angles, France, on 12-15 January before the World Cup circuit moves to La Molina on 16-21 January.
Following the World Para Snowboard Championships, the World Cup Finals in PyeongChang will act as a Test Event for the next Paralympic Winter Games between 8-13 March.
The Europa Cup Finals in Rogla, Slovenia, close the Cup calendar on 17-21 March.