Polychronidis battles boccia training 'boredom' for world title
The Greek boccia player has been training for hours each day for the 2014 Boccia World Championships. Although it can be tediously repetitive, he's driven by the will to win.
19 Sep 2014
Imagen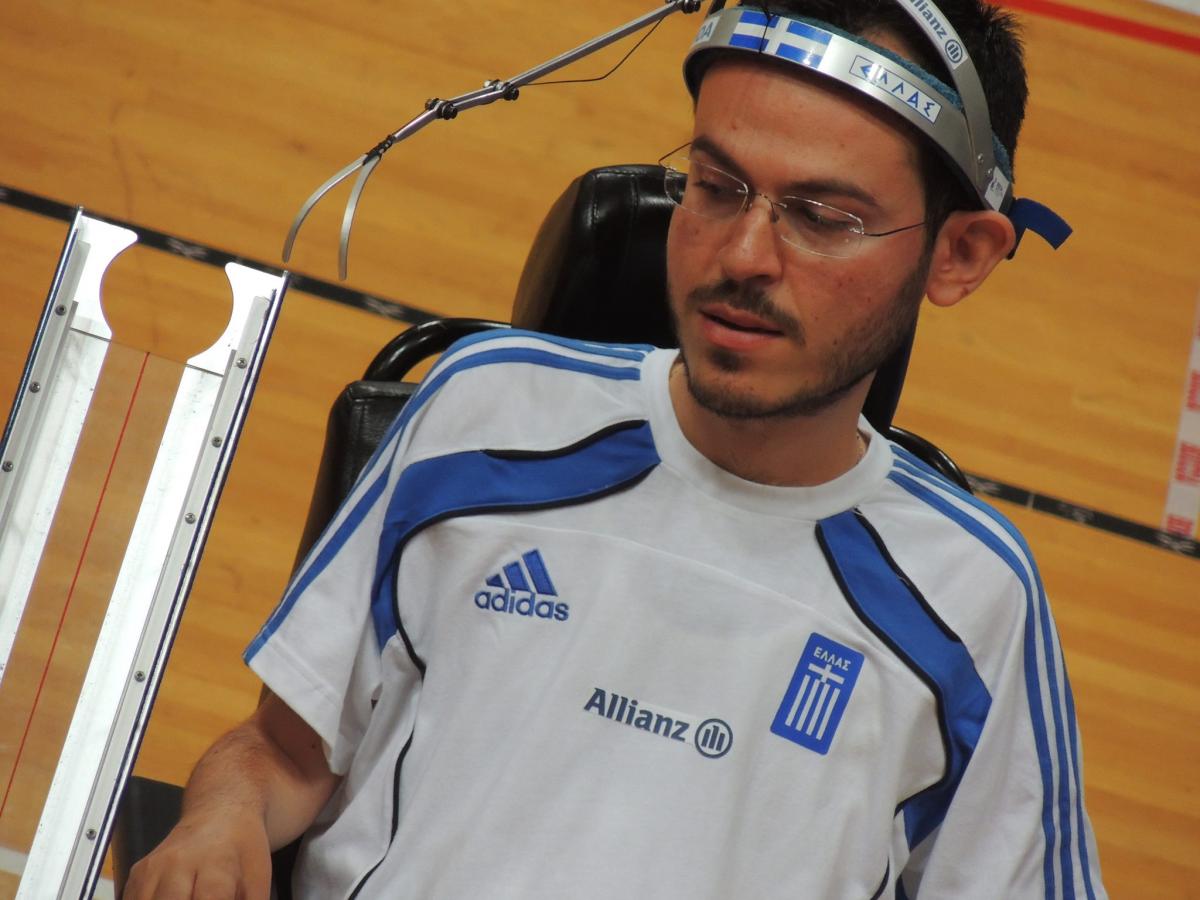 ⒸGreg Polychronidis
Since winning double silver at the 2013 Boccia European Championships, Greece's Greg Polychronidis has been gearing up for the biggest event outside of the Paralympic Games: the 2014 BisFed Boccia World Championships, which will be held in Beijing, China from 22-28 September.
The event will serve as a qualification event for the Rio 2016 Paralympics, and the 33-year-old has been preparing by competing in as many events as possible and training for several hours a day – something that he admits can be boring at times.
"We have not stopped practicing this year," he sighed.
"Training is boring, actually, because you have to do the same things again and again. But that's the point. You have to deliver the shots consistently."
The Paralympic gold medallist is motivated by one thing: winning.
"I am only satisfied with the gold medal and this is what I am going to fight for in Beijing."
"When you don't train, you have to remember that someone else is training. The one that trains will win and you will lose," he said laughing.
The training has paid off in terms of his recent podium performances this season, taking silver at the 2014 Boccia World Open, and going into the World Championships ranked fourth in BC3 below Korea's Jeong Howon and Kim Hansoo and Portugal's Macedo Jose Carlos.
However, several uncertainties lie ahead, and Polychronidis is not underestimating any of his rivals.
At the 2014 Boccia World Open, the surprise was France, and Great Britain have been throwing up surprises recently, by playing longer shots. But Polychrnoidis is also wary of athletes from other countries, like Korea, Singapore and Brazil, who he has not seen since London 2012.
"There are so many countries that are very powerful, it's so difficult to win a medal," he said.
"The quality of the competition is now so high that most games are decided on the last ball."
He lost the finals at both the 2014 World Open and 2013 European Championships with the closing shot.
"It is frustrating. It's great when you win and it's awful when you lose the final ball. But that's the game. That's why I love it. You never know what will happen.
At the World Championships, he is aiming for gold. His strategy for overcoming the uncertainty of his rivals' style of play is to remain focused. He does not have the luxury of underestimating anyone.
"In boccia you respect every opponent.
"For every game that you go out and play, you have one thing in your mind: you don't see who the opponent is. You know you have to win."