Greg Polychronidis: Anxious to stay at the top
When you're at the top of your game, defending your title can be a cause for anxiety as Greece's Greg Polychronidis explains on his way to the 2013 Boccia European Championships, starting on 17 June.
17 Jun 2013
Imagen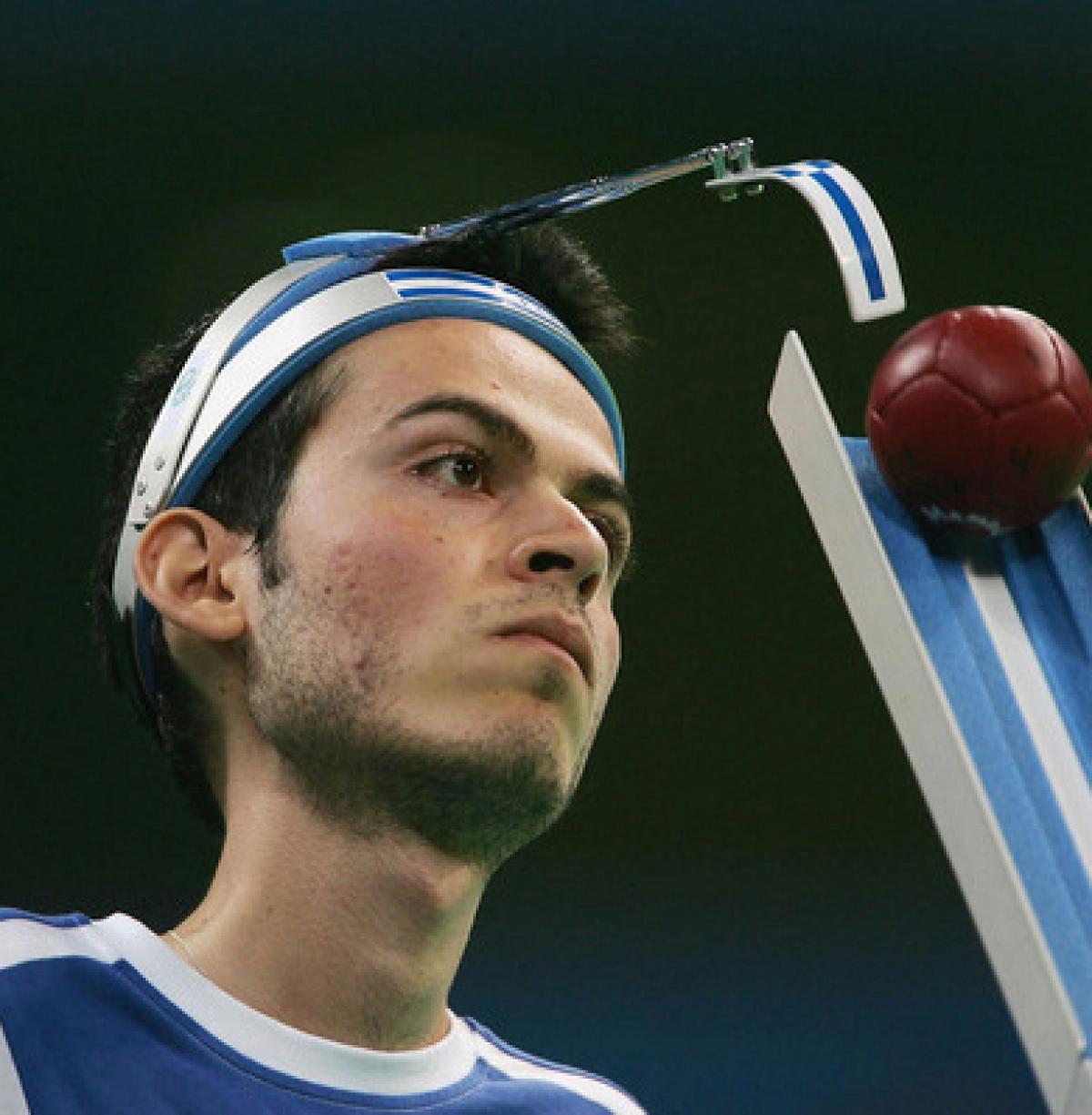 ⒸGetty Images
By Greg Polychronidis
"It is always interesting to see new styles, ideas and tactics in the sport that you love and have played for many years."
It's just a couple of days before the beginning of the 2013 Boccia European Championships and even though this is my 10th year competing in international competitions, the anxiety is still the same.
Boccia is one of the most competitive sports not only because of the high level of the athletes, but also because of the number of competitors: 23 countries, 135 athletes, and by category 21 BC1, 34 BC2, 50 BC3, 30 BC4, will be attending the Europeans.
Endurance will be a key factor in this competition. With more games per day than ever and for the first time playing Pairs and Individuals on the same day, everyone will need to maintain their energy levels.
I could say that this competition will be half veterans and half rookies. New players may be good, but the lack of experience in such a tough competition will be a disadvantage for them.
Nevertheless, I am looking forward to seeing how much the new countries have developed Boccia. It is always interesting to see new styles, ideas and tactics in the sport that you love and have played for many years.
Russia, Ukraine, France and Turkey will be the ones that I'll keep an eye on.
Talking about BC3 – which is my category – we have much more athletes and new countries competing, making it very difficult to predict the results.
Regarding my rivals, the attention – first of all – goes to Portugal who are playing at home and traditionally fight for gold. Belgium is a new but steady power, always difficult to face and GB with young and determined players will give it all for a medal.
As for me, starting with pairs, we (Greece) were at the top for the last two years winning gold in the 2011 World Cup and the London 2012 Paralympics and so we have to win gold in order to maintain our position.
This is not easy at all and gives us a lot of anxiety, but then again I guess our rivals will have more anxiety when facing us.
This year, I will be accompanied by Pananos and Stavropoulou. Stavropoulou is back after Beijing 2008.
In individuals, I will fight to defend the gold that I won in the previous Europeans four years ago.
I am really optimistic about the whole Greek team as well. BC1 Soulanis, although young, is experienced and wants to get back to the podium after his bronze medal in the 2011 World Cup.
After a great performance in the Nationals, BC2 Papadakis is eager to fight for his first international medal, while Prearis and Kypriotis will try to give their best in order to help the BC1/BC2 Team.
BC4 Pairs is strengthened with Vasili, who will accompany Kanavas and Katsonis and go for the best possible result.
One thing is sure: Euro 2013 will be an exciting competition.