Skiers set for first alpine skiing World Cup
Big name athletes including France's Marie Bochet and Canadian Mac Marcoux will begin their World Cup campaign with just over 50 days to go until the 2015 Worlds.
07 Jan 2015
Imagen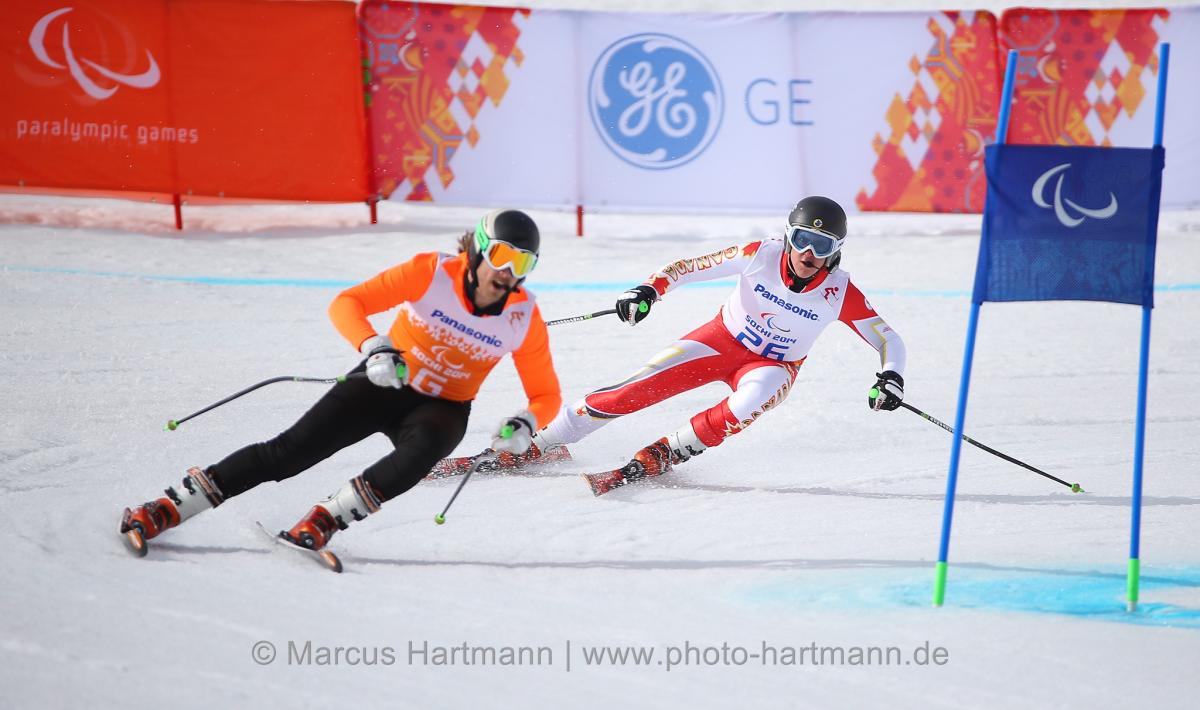 Ⓒwww.photo-hartmann.de
By IPC
With just over 50 days to go until the 2015 IPC Alpine Skiing World Championships start in Panorama, Canada, nearly 70 skiers from 15 countries will line-up for the first World Cup of the season in La Molina, Spain, from Thursday (8 January).
The latest slalom races follow-on from a NorAM Cup and two Europa Cups in December, as athletes returned to the snow for technical events in the first high-level races after the Sochi 2014 Paralympic Winter Games.
Beginning her campaign in the women's standing in La Molina is France's Marie Bochet, a winner of four gold medals in Sochi and a five-time world champion on the La Molina course in 2013.
"I really like the slope in La Molina," said Bochet. "It is technical with a big drop and the snow is very hard."
Germany's Andrea Rothfuss, 25, managed to beat 20-year-old Bochet to gold in slalom at Sochi and will face the Frenchwoman for the first time in 2014-15.
Rothfuss got her own season off to a great start, winning four Europa Cup golds across slalom and giant slalom in Bochet's absence last month.
The men's standing will feature a strong contingent from Panorama 2015 hosts Canada. Matt Hallat, Kirk Schornstein and Braydon Luscombe will face Russian Paralympic champion Alexey Bugaev, who in 2015 is aiming to win his first world titles to follow on from his double Sochi gold.
The Canadian team is further highlighted by 17-year-old giant slalom Paralympic champion Mac Marcoux and his guide brother BJ in the men's visually impaired.
The Marcoux's started their season with a double NorAm Cup victory, but in La Molina will go up against their arch rivals, Spanish three-time world champion Jon Santacana and guide Miguel Galindo.
Russia's slalom Sochi 2014 gold medallist Valerii Redkozubov and guide Evgeny Geroev will also be hoping to follow on from their five Europa Cup podiums.
Spain's Anna Maria Sevi Solsana and Belgian Maria-Morgane Dessart go head-to-head in the women's visually impaired following their clashes in December, where Dessart came away with a second and third place with guide Alain Struman ahead of Sevi Solsana, guided by Esther Noguera I Hidalgo.
All three women's sitting slalom Sochi medallists line-up, including five-time Paralympic champion Anna Schaffelhuber. The German turns 22 at the end of January and will be looking to celebrate with another victory over her teammate Anna Lena-Forster and Canada's Kimberley Joines.
The men's event will be equally as compelling with Japanese Paralympic champion Takeshi Suzuki and Austrian Sochi bronze medallist Roman Rabl amongst those battling it out for coveted World Cup points.
Due to the weather conditions in La Molina, the competition schedule was changed to feature four slalom races from 8-11 January. Full results will be available every day here.
The 2014-15 season is headlined by Panorama 2015, where 130 of the world's best athletes from 50 countries will compete in the largest gathering of alpine skiers since Sochi 2014 from 28 February - 10 March.