Throwback Thursday: Australia's Ross Sutton
Get to know the story of the first Australian Paralympic champion, who sealed archery gold in the men's St. Nicholas round open at Rome 1960.
12 Jan 2017
Imagen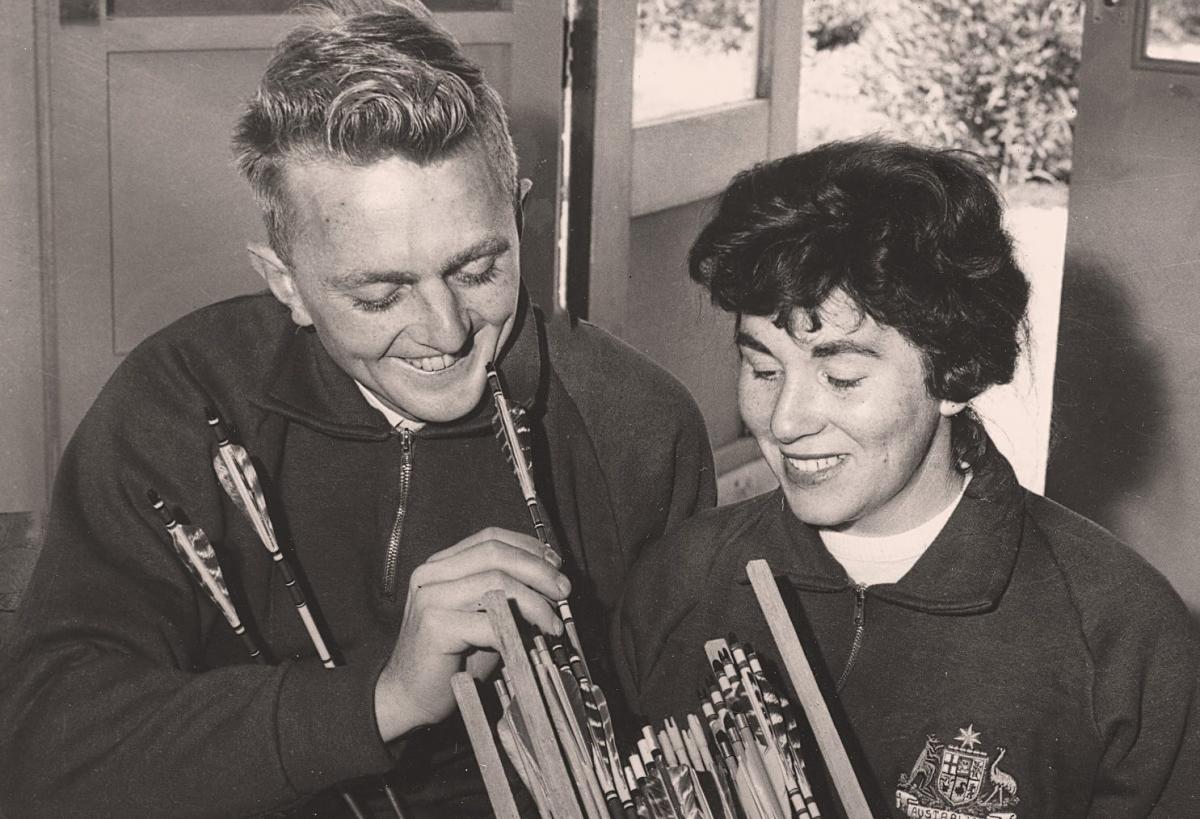 ⒸAustralian Paralympic Committee
By Australian Paralympic Committee
Ross Sutton was a young 22-year-old archer when he competed at the first official Paralympic Games in history, in Rome, Italy, in 1960, and won Australia's maiden gold medal in the men's St. Nicholas round open.
It was the first of 369 Paralympic titles the Oceanian country has claimed over its history. Only two years before, Sutton nearly died due to a plane accident.
The Australian hired a plane to deliver a love letter to his fiancée. After dropping the letter over her family's property close to the city of Armidale, he realised he had forgotten to weight it.
Sutton doubled back to try to catch it but the plane clipped the top of a tall gum tree and crashed in a second. Since the closest telephone was over eight kilometres away, there was some delay in calling for help, but he was eventually taken to the New England Hospital in Armidale, with little chance of surviving.
Eighteen hours later, Sutton was flown to the Royal North Shore Hospital (RNSH) in Sydney to receive treatment for a broken spine, chest and facial injuries.
After three months of treatment, he was admitted to Mount Wilga, a rehabilitation facility in Hornsby, in the suburbs of Sydney. Sutton was immobile from the chest down, but still began competing in archery, athletics, basketball, darthchery, fencing and table tennis as physiotherapy.
He went on practising and, in 1960, took part in archery at the Paraplegic Games, which were held in Gore Hill, Australia, along the lines of the one pioneered by Dr. Ludwig Guttmann at the Stoke Mandeville Hospital in Great Britain.
Sutton had a good performance and was called up to represent New South Wales state's team at the Australian Paraplegic Championships in Melbourne. He again stood out and was named part of the national delegation that would participate in the first Paralympic Games, in September 1960.
A total of 400 athletes from 23 countries competed across eight sports in Rome. Sutton took gold in the men´s St. Nicholas round open with 670 points, ahead of France´s Gerard Figoni (648) and USA´s Paul Sones (636), winning his country´s first Paralympic title and writing down his name into history.
"Life is what you make of it I say. Just because you are in a wheelchair, you do not have to shut yourself away, as some other handicapped people do," said Sutton at the time.
"I have heard that there are three or four people in wheelchairs in Armidale, and I hope to be able to show them that they can lead useful lives too."
He never again competed at a Paralympic Games. In 1964, Sutton married Josephine Lavender and they adopted three children, Stuart, Yvette and Iletta.
Sutton passed away just months before he was due to carry the Paralympic Torch on the final day of the relay in Sydney for the 2000 Games, and Stuart ran with it on his dad's behalf.
Sutton's gold medal is currently on display at the National Sports Museum in Melbourne.
Editor's note: "Throwback Thursday" is a feature series published on Paralympic.org twice a month, bringing you some of the top Paralympic athletes of the past.