Throwback Thursday: China's Yali Ping
The first Chinese athlete to win gold at a Paralympic Games explains why China has been the best performing country in recent Paralympics.
08 Dec 2016
Imagen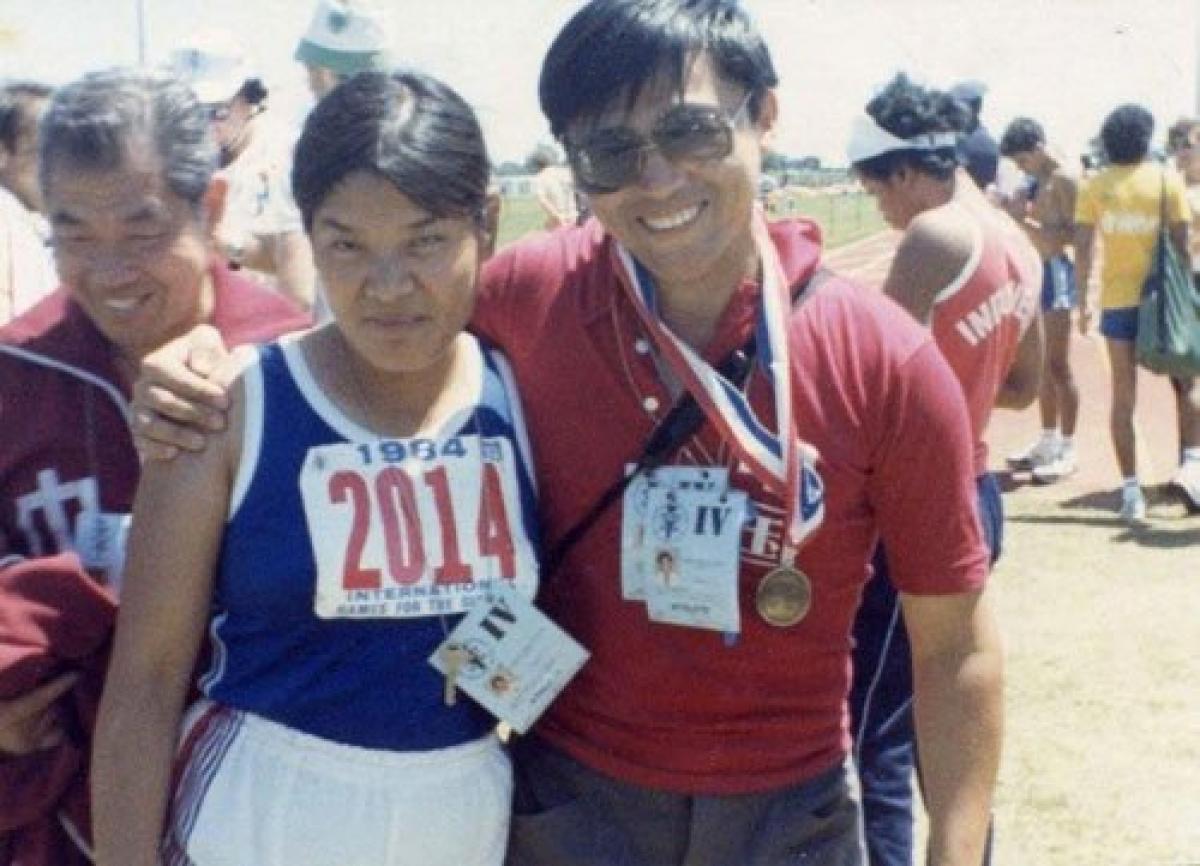 ⒸNPC China
By IPC
China is currently the most dominant force in Para sports, having topped the medals table at the last four Paralympic Games and winning 107 titles at Rio 2016 to take the historical gold medals haul to 433.
But only 32 years ago, the Asian country was just making its Paralympic debut and claiming its first gold through track and field athlete Yali Ping in the women's long jump B2 at New York/Stoke Mandeville 1984.
"That experience is still so vivid in my memory as if it was yesterday," said Ping, who jumped 4m28 to finish slightly ahead of Brazil's Anelise Hermany (4m19) and Australia's Margaret Murphy (3m35).
"It was my first competition abroad and I was impressed by the good organisation and by the volunteers who were very professional and always ready to help you. I still feel touched when I recall that experience."
Ping admits she was not performing so well in the lead up to the Paralympics, but her coach Maijiu Tian gave her extra courage to continue moving forward.
"He used to tell me I was doing well when the truth is I was not. But that lifted me up and, after making the necessary adjustments to my long jump technique, I managed to take gold," Ping said.
At that time, Ping was working at a factory so she could train only once she had left work.
"It was exhausting but worth the effort. One month before the start of the Games, however, we met with the whole team and trained together every day both in the morning and in the afternoon," she explained.
The 1984 Paralympics were not only a once-in-a-lifetime sporting experience for the Chinese visually impaired track and field athlete, but also an opportunity to gain much-needed confidence.
"Before winning that gold medal, I did not even dare to look into other people's faces when I spoke because I was afraid they would judge me for my eyes," she said.
"My family did not expect me to win but, in the end, I did. The news came up in the radio and my father was congratulated by some of his colleagues, which made him feel very proud of what I had achieved.
"Many people used to tell me my eyes were beautiful, but I still felt strange. After taking part in those Games, I started feeling like everybody else and not like a person with impairment. I became more confident and proud of myself."
China rounded off a good performance at the 1984 Paralympics, winning two golds, 12 silvers and eight bronzes, but was still far from the 239 medals overall the country sealed at Rio 2016.
"I think those first participations raised awareness of Para sports in the country and helped people with impairment get more involved with the Movement," said Ping.
"There are many people with impairment in China, many of whom are very hard-working which is why many of them end up being so successful in sports.
"Besides, there is a strong financial support and Para sports training centres all over the country. Para athletes have their place to train, not like me 32 years ago when I had to take turns with the able-bodied athletes.
"I believe Para sports can give you so much more than a gold medal and help you deliver a great life once retired."
Editor's note: "Throwback Thursday" is a feature series published on Paralympic.org twice a month, bringing you some of the top Paralympic athletes of the past.