Throwback Thursday: Australia's Troy Sachs
Wheelchair basketballer player reflects on Atlanta 1996 Paralympic glory.
06 Jul 2017
Imagen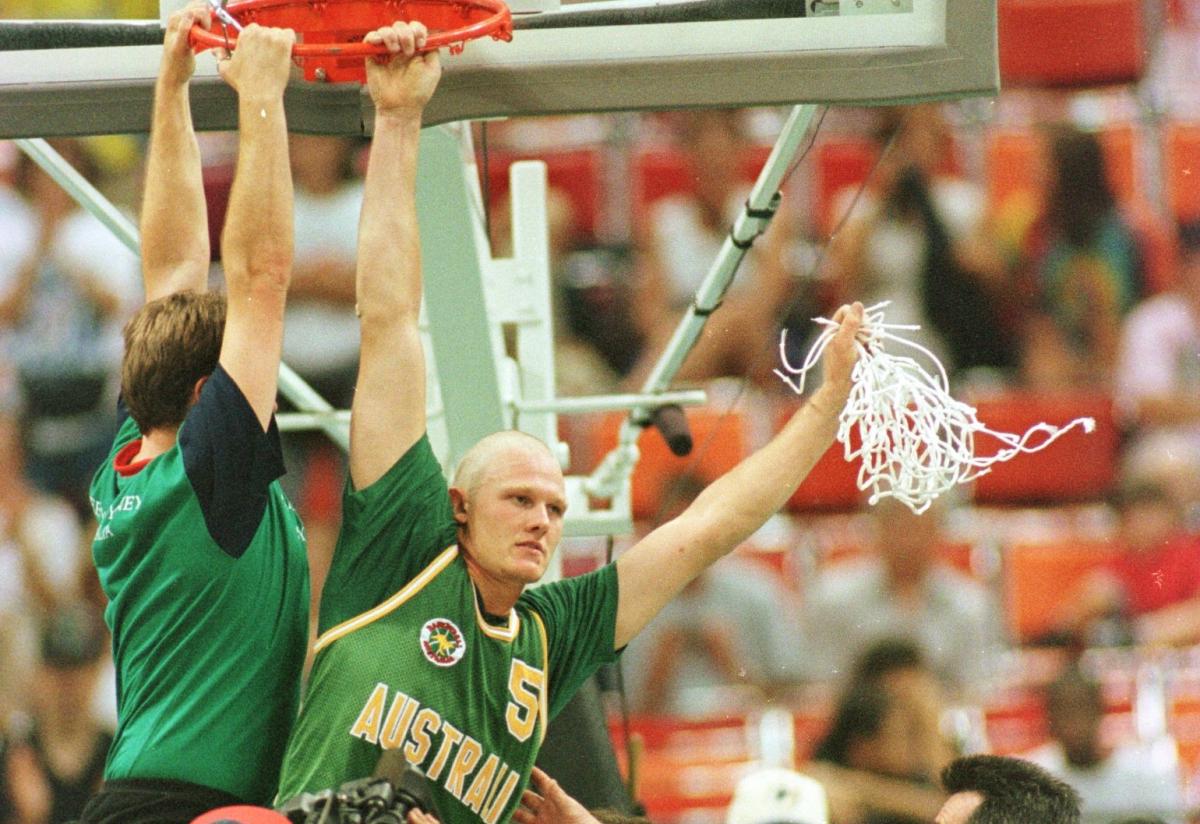 ⒸTodd Warshaw - Stringer
By IPC
"We focused on being in the moment. One stop, one basket were the team mottos."
It's almost 21 years since arguably the best performance ever seen in a Paralympic wheelchair basketball final. Troy Sachs scored a stunning 42 points to help Australia beat Great Britain 78-63 and claim their maiden title at Atlanta 1996.
"I remember that competition with a smile now, but back then I lived it with intensity," said Sachs, who was 19 years old at that time.
Few could have guessed who the finalists would be. Hosts USA, considered by many as the 'Dream Team', the Netherlands and France were the strongest candidates to reach the podium in 1996. "Reputation never played a part in my psyche," added Sachs.
Australia had not delivered good performances in the lead-up to the Paralympic Games, but showed some improvements days prior to the Opening Ceremony.
"We toured Europe about two months before the Games for 10 days playing Spain and Great Britain. We lost every game," Sachs recalled. "But we played Canada a week leading into the Paralympics and won three games. We had never defeated them."
The team's debut in Group A at Atlanta 1996, however, was far from ideal as Australia lost to Spain 69-56. Sachs assured that this game, together with the quarter-finals match against the Netherlands, were the two most difficult ones at the Paralympics.
"In the first game everyone wants to get off to a flying start hence gaining momentum and confidence," he said. Australia quickly bounced back, subsequently beating Great Britain 63-55, Canada 52-42, Mexico 65-47 and Argentina 70-37 to qualify for the quarter-finals as their group's second best team.
"All games for us were hard, tough, gritty, not easy-beats. We were trying to create confidence as a team, a winning feeling and to go further in a tournament than we had in the past," said Sachs.
As expected, the match versus The Netherlands in the quarter-finals was a hard-fought battle which was decided only in the last seconds.
"The game was very scrappy, not a pretty one. We, as a team, were nervous but felt that if we could keep it close we could beat them," explained Sachs.
"In the dying seconds of the game, I thought we were up and wanted just to hold the ball and wait for the game to expire but David Gould said 'get inside the key.' I did, he passed me the ball and we won. That win gave us enormous confidence and developed our team's self- belief."
With the match against the USA approaching fast, the Australian team still managed to remain calm. "As a team we had never finished higher than sixth (at a Paralympics)," said Sachs.
"We focused on being in the moment. One stop, one basket were the team mottos and we were really doing what we had trained and what we loved doing. We just went after it."
Australia won 63-57, qualifying for their first Paralympic final. "Many players with big reputations were on the US team," he recalled.
"We again believed that if we kept it close we had a chance. We knew we were fitter than them so we attacked. Personally, this was the game I wanted in the finals as I was playing against most of these players and felt I could dominate them with speed and chair skills."
In the final, Australia again showed their superiority over Great Britain as in the group-stage, with a glittering performance of their main star Sachs, who scored nothing less than 42 points.
What made such an outstanding performance possible? Sachs answered. "Being in the moment and allowing it to happen, not forcing the issue, great teammates and many hours of shooting practice."
Editor's note: "Throwback Thursday" is a feature series published on Paralympic.org, bringing you some of the top Paralympic athletes of the past.