Tokyo 2020: Mingyuan Yang dreams with glory
Chinese goalball player feels confident towards this year's Paralympics
27 Feb 2020
Imagen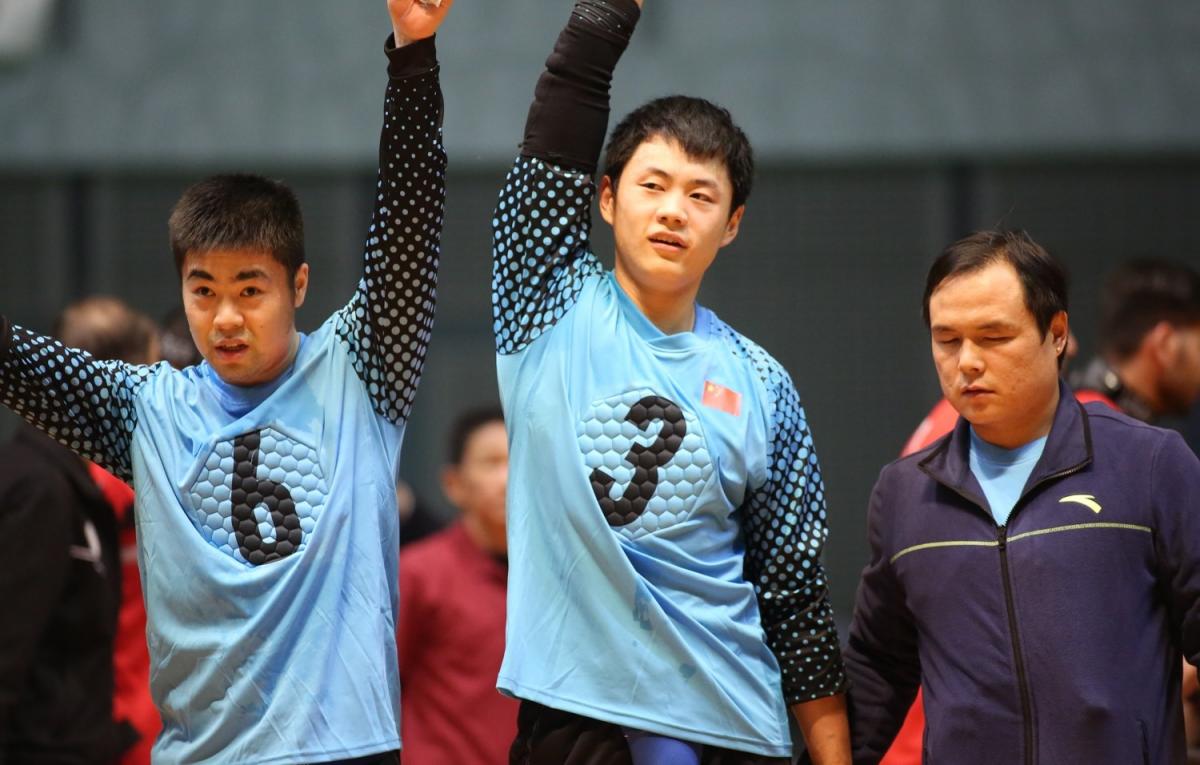 ⒸIBSA
By Alison Thompson | For IBSA
Fresh from a title-winning performance at December's Goalball Asia-Pacific Championships in Chiba, Japan, China's goalball star Mingyuan Yang and his team now have their sights firmly set on the Tokyo 2020 Paralympics.
"We are very satisfied with the result from Chiba, and we will continue to strive to win glory for our country in the Tokyo Paralympic Games," Yang said.
Having also triumphed as the men's top scorer with 31 goals, Yang's strength and passion for the sport is clear.
"Goalball makes my daily life very full, and it enables me to strengthen my body and mind. Although my impairment brings a lot of inconvenience to my life, such as not being able to go out at night and so on, when I became interested in goalball, it was like love at first sight. All I wanted to do was be part of a competition team and to prove to myself that I could win".
Although still a teenager, the young player has already competed in the Paralympics as part of the team that lost out to Brazil in the quarter finals at Rio 2016.
As he looks to Tokyo 2020, Yang is not complacent about the intensity of the competition.
"The team and I are mentally prepared for Tokyo, but technically and tactically, we still have a lot of space for improvement.
When I competed in Rio, I thought each team was strong, and I was not confident at all, but as we prepare for Tokyo we know we need to be fully prepared and play above our average".
With preparation key, Yang and the team are concentrating on where they can make those improvements as well as using their Chiba experiences to hone their skills.
"Our previous games can test the results of our training and let us know that there is still something to learn. In Chiba, we had a close game with Korea and on the day of the match, the Korean team was in very good condition, while our team was not at that time, so it was difficult for us to play against them".
Yang and the team won 9 - 8 against Korea, which was their closest result. Nonetheless it contributed to their unbeaten record in the Championships. Despite the success and first place finish, Yang is not complacent about the opponents that await.
China impressed the world on their Paralympic debut at Beijing 2008, taking the title. However they have not managed a podium finish since.
 
"Ahead of Tokyo, I think every team is strong and every game will be difficult, winning or losing is normal and sometimes it depends on luck and although we are training hard, injury remains our biggest obstacle," Yang said.
"My ambition, and the team's is to win the gold medal in Tokyo and our strength lies in unity. When we're all together, it's powerful."