WADA Foundation Board take decisive action for clean sport
Board approves development of graded sanctioning framework for non-compliance by Code Signatories.
19 May 2017
Imagen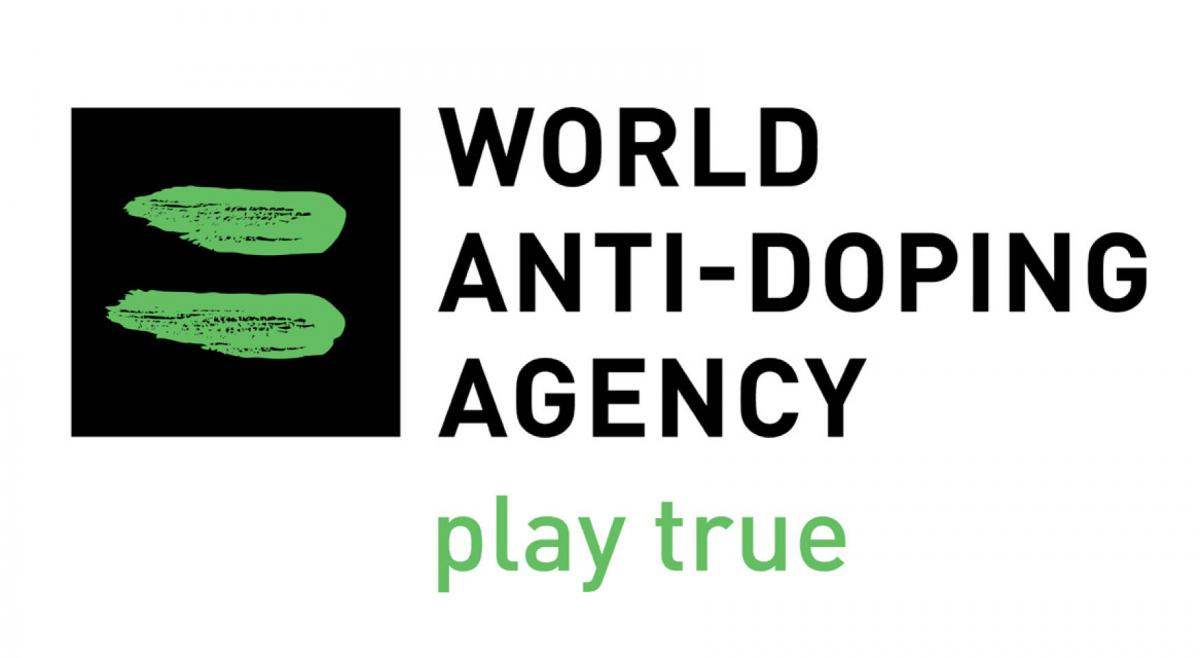 By WADA
"Athletes are expected to uphold a very high standard of compliance and now is the time for all members of the clean sport movement to do the same"
The World Anti-Doping Agency's (WADA's) Foundation Board took decisive action on Thursday (18 May) on a number of key priorities for WADA that will shape the Way Forward for the Agency and for Clean Sport. The full-day meeting included Board approvals related to:
• development of a graded sanctioning framework for non-compliance by Code Signatories;
• host city selection for the 2019 World Conference on Doping in Sport;
• next steps for the Russian Anti-Doping Agency (RUSADA);
• an Investigations Policy and Framework;
• principles to assist the International Olympic Committee (IOC) for establishing an Independent Testing Authority (ITA);
• development of an International Standard for Education and Information; and
• the 2016 year-end accounts.
The day kicked off with a presentation by Jonathan Taylor, the Chair of WADA's Independent Compliance Review Committee (CRC), who received Board approval for development of a framework that specifies a range of graded, proportionate and predictable consequences for non-compliance with the World Anti-Doping Code (Code) by a Signatory. With this approval, WADA will be required to amend a very limited number of Code provisions related to compliance; and, will develop an International Standard for Compliance by Signatories. All this will involve a robust stakeholder consultation process starting in early June with the view to seeking approval at the next Board meeting in November 2017 and the changes entering into effect in early 2018.
"WADA is pleased that the Board supports development of a graded sanctioning framework, which addresses the strong call by stakeholders, in particular athletes, for a clear and transparent procedure that addresses non-compliance by Signatories," said Sir Craig Reedie, WADA President. Beckie Scott, WADA Athlete Committee Chair added, "It is very important that all Signatories are held to the same standards within the Code. Athletes are expected to uphold a very high standard of compliance and now is the time for all members of the clean sport movement to do the same. The WADA Athlete Committee believes this is a critical step towards ensuring a level playing field."
On the topic of Code review, the Board will consider, in November 2017, a third revision process of the Code – the scope of which will be discussed at that time. In addition to the above-noted amendments concerning compliance, the review will take into account other recommendations that emerged from the November 2016 Board related to WADA's governance and creation of the ITA. The review would require stakeholder consultation, which would culminate with approval and acceptance at the next World Conference on Doping in Sport.
In this regard, after hearing from Poland's Minister of Sport and Tourism, Witold Bańka and Katowice's Mayor, Marcin Krupa, the Board approved Katowice, Poland as host for the fifth World Conference, which is to be held in November 2019. Messrs. Bańka and Krupa gave Members a preview of what they could expect from Katowice – a European destination that has a depth of experience in hosting major events. Addressing the room, they said, "There are many reasons for holding this event in Poland, not the least of which is our country's long-held, strong, commitment to the fight against doping in sport. We look forward to welcoming Members in numbers for a successful Conference in our vibrant sporting country with modern infrastructure and dynamic, welcoming people."
The Board also approved a recommendation by the CRC that RUSADA be permitted to plan, co-ordinate and execute testing using its trained Doping Control Officers (DCOs) under the supervision of two WADA-appointed international experts and UK Anti-Doping (UKAD) once a number of conditions have been met.
The Board noted that these conditions are to be met within a matter of weeks.
"WADA will keep working with Russia to help them return to compliance as soon as possible, which we are resolutely focused on doing," said Olivier Niggli, Director General, WADA. "WADA, UKAD and our independent experts have been working tirelessly with RUSADA and firmly believe that allowing them to restart testing, under supervision, is a right step, in the right direction," Niggli continued. "Then, it will be a matter for RUSADA to meet the remaining reinstatement criteria that is outlined within an agreed roadmap."
The Board was updated on WADA's strengthened Intelligence and Investigations (I&I) Department and gave their approval on a Policy and Framework that grants the department with full independence in its work; along with, approval of an Independent Supervisor that will audit its performance. Gunter Younger, Director of I&I walked members through their activities, highlighting WADA's new Whistleblower Programme Speak Up!, which is getting significant traction worldwide. Combined, these new tools are equipping the Agency to better detect and deter doping. During this portion of the meeting, the Board heard from Johann Koss, four-time Olympic gold medalist and founding partner of Fair Sport, an independent foundation that supports confidential sources who speak up to unmask doping, and educates the public on the value of honesty and integrity in sport. At the conclusion of the Meeting, WADA signed a Memorandum of Understanding (MOU) with Fair Sport aimed at supporting whistleblowers through an effective framework including; in particular, legal advice and financial support.
The Board also approved the mechanism for appointment of the ITA Board; along with, principles which were agreed earlier this month by a WADA Working Group comprised of the Sports Movement and Governments. The ITA, which was first proposed by the Olympic Summit in November 2015, will assist International Federations (IFs) that wish to delegate their anti-doping programs to an independent body.
Importantly, the Board approved that WADA explore development of an International Standard for Education and Information, which would elevate the importance of values-based education within the World Anti-Doping Program and guide stakeholders in developing and carrying out effective programs. A Working Group will now be formed to determine the parameters of such a Standard for consideration by WADA's Executive Committee and Board in May 2018, followed by stakeholder consultation and inclusion within a broader Code and Standard review process.
The Board also approved the 2016 year-end accounts and was informed on the status of a draft 2018 budget based on the Agency's priority activities foreseen for 2018 and beyond. The Board heard initial analysis suggesting that substantial additional financial resources will be required to accomplish the list of priorities established by the Board and management. This will be discussed further by the WADA Finance Committee at its meeting in July 2017; and, it is then expected that a draft 2018 Budget will be presented to the Agency's Executive Committee in September before being submitted to the Foundation Board for approval in November.
Finally, the Board was updated on the progress of the two other WADA Working Groups that were established following WADA's November 2016 Board meeting in Glasgow. The Governance Working Group, which was established to ensure independence of the anti-doping system from sports organizations and national governments, staged its first meeting in March and will hold its next meeting in July before reporting recommendations to the Board in November. Meanwhile, WADA's Laboratory Accreditation Working Group, which was established to look at potential enhanced models for the laboratory accreditation system, presented preliminary conclusions to the Board, with final recommendations set to be presented to the next Board meeting in November 2017.